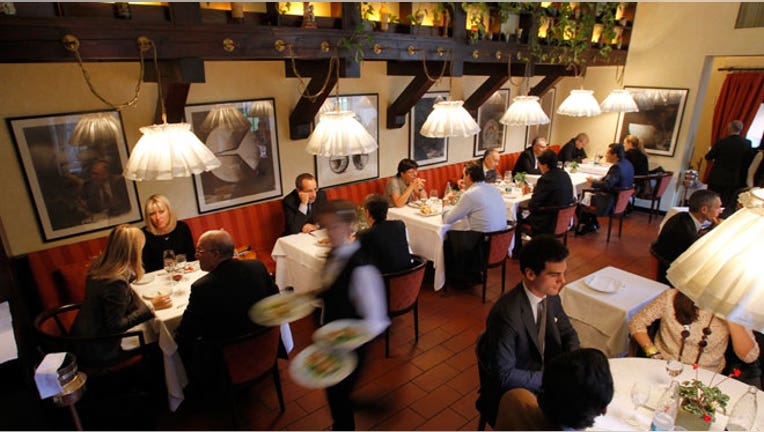 An entrepreneur and an idea: while these are the fundamental ingredients that power both startups and small businesses, a new study from the Kauffman Foundation finds these two types of businesses have very different needs.
According to the study, while traditional small and medium enterprises (SMEs) and high-tech, innovation-driven enterprises (IDEs) both contribute important products and services and create jobs, IDEs have more potential to create "hundreds or even thousands of high-skill jobs if they succeed."
As a result, study co-author Fiona Murray says "IDE entrepreneurship must be a major element of government strategy and policymaking, with separate and equitable organizations created to support the success of both types of ventures." Murray is the faculty director for the Martin Trust Center for MIT Entrepreneurship and a professor at the MIT Sloan School of Management.
Not so fast, says serial entrepreneur and Stanford professor Steve Blank. To the contrary, he says, the key to success is the same for both small businesses and startups – and SMEs just need to take a leaf from the startup handbook.
Blank: Small Businesses Should Go 'Lean'
Blank is known as the godfather of the "Lean Startup" movement, which advises entrepreneurs to scrap a business plan, put out a minimum viable product and keep making tweaks until you get it right.
The Lean movement is gaining steam – even from places where the traditional 5-year business plan is drilled into students. Harvard Business Review's May cover story was written by Blank, on "Why the Lean Startup Changes Everything."
Blank says small businesses make the exact same mistakes that some startups do, when they write a 5-year business plan and just execute on it.
"They're confusing passion and vision with facts," says Blank. "What if you're wrong? You need to catch your mistakes before you sink your cash into it."
Blank gives the example of his gardener, who wanted to open a Mexican restaurant. Blank wasn't convinced there would be a market for Oaxacan food in town, so Blank advised him to give out samples at lunch time or open a food truck – basically, putting out a minimum viable product, to prove the concept.
That way, the aspiring restaurateur could get feedback from customers, figure out the best possible location for his restaurant, and figure out the best way to run his company before putting a lot of money down on a multi-year lease for a restaurant.
Blank also stresses the importance of innovation – something he believes most small business owners don't even consider.
"If your plan is to open up a dry cleaner store, what's going to be unique about it that would make other people switch cleaners?" Blank asks.
He says the potential dry cleaning entrepreneur should instead figure out a niche – like cleaning sweaters – and then test out a home-delivery sweater service, to build a client base and show how the service differs from currently available options.
Murray: Differences, but Each Can Learn a Little from the Other
Murray likens entrepreneurs behind small businesses and startups to athletes.
"You want to train all athletes to have good eating habits, but beyond that, baseball and basketball players get trained differently," Murray says.
The foundation for both, she says, should be training in legal structures, taxes, hiring policies and cash-flow management. But besides that, she says there are core differences between SMEs and IDEs that make it impossible to approach them both with the same strategy.
"With the idea of 'Lean,' we can agree on the importance of using capital and resources efficiently, and not spending money or time on more than we need," she says. "I think of this as disciplined entrepreneurship."
And regardless of the type of company, Murray has issues with some of the Lean premises.
"Do I think people should write 100-page plans? Absolutely not … But you should have a vision, march toward it, and then shift directions strategically, rather than going on a random walk around and not knowing what mountain you're trying to climb," she says.
Murray worries that the Lean principle of iteration gives entrepreneurs too much permission to keep changing their minds and avoid achieving clarity of focus and purpose.
"If we get SMEs to do this, then you're going to have lots of small business owners losing a lot of money," Murray says.
Murray also believes the relatively traditional nature of most small businesses should allow them to avoid the step of putting out a minimum viable product.
For startups, "the reason minimum viable product matters is that it gives you the ability to test and change when there's a lot of technical and customer uncertainty, and when the competitive environment is moving fast," she says. "If we don't have all those uncertainties, the value of iteration goes down."
Murray shares her plan for the aspiring restaurant owner: "If I want to open a restaurant, there's lots of information I have: What's on other restaurants' menus, who goes to them … I don't need to run tests, as I can just gather information."
And while she agrees that small business owners could stand to think a little more about innovation or bringing something different to the table, she says there's not as much of a need to create a competitive advantage in the small-business world.
"Are SMEs more durable if they're doing something new for their customers? Yes. But does it have to be disruptive? Absolutely not," she says.
But Blank says the proof is in the pudding. Some of the most successful startups have followed the Lean philosophy, Fortune 500 companies are now starting to adopt some of the practices and small businesses – if they follow suit – will recognize the value of testing hypotheses and then quickly pivoting direction.
"The next place this is going to be adopted is going to be in Utah. It works for 99% of all businesses – they're just going to get rid of the fancy words, but use the same techniques," says Blank.