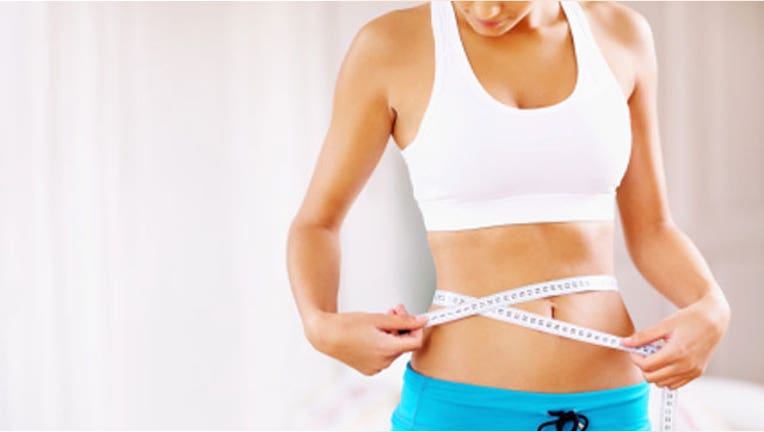 Welcome to OnSale at FOXBusiness, where we look at cool deals and insane bargains.
This new app makes you stick to any New Year's "get fit" goals, and create customized, pound-shedding menus with this great app. Nike fans who have a Twitter account have a new company to follow, and Sony just lowered the price on its Tablet S.
Fit or Fee
Those of you OnSale readers who resolved to give your fitness regimen a serious makeover in 2012 may want to check out Gympact.
The company, which aims to help users make the most of their gym memberships, just launched its iOS app. The idea is that you set a goal at the beginning of each week, naming the days you'll head to the gym. Then you decide how much money you'll penalize yourself if you don't keep your plans. If you make it to the gym all the days you planned – congratulations, you have dibs on the cash put forth by those who didn't' keep their gym pact.
Those serious about getting fit get cash rewards, while those who miss their goals end up paying cash. Download the FREE app to your iPhone and check in at your gym. You can even make it social by setting up Gympact groups with your family, friends, and co-workers. Get to the gym, get paid. Miss the gym, pay the price.
Digital Diet
Speaking of apps to help you make effective New Year's resolutions, here's one that aims to help those looking to shed a few pounds in 2012. It's called Intelli-Diet, another iOS app (NASDAQ:AAPL) available for a limited time for just $3.99. Created to help users stick to a well-balanced diet, the app stores your weight loss goals and food preferences, then generates meal and snack ideas on a daily basis. And you can swap out recipes each day, so if you don't feel like that quinoa salad tonight, you can switch it for another day's meal plan.
Thanks to its app-tastic format, you can take your customized shopping list everywhere you go, via iPad, iPhone, or iPod. You can count calories and track your progress with just a tap or swipe, and check for contests and product updates by signing up here for the Intelli-Diet Newsletter.
Nike Now on Twitter
Fitness fanatics who only train in Nikes (and those who just love to see what the brand will do next) will want to check out @Nike on Twitter.
The company posts workout tips, inspirational quotes for athletes, and communicates directly with customers. You may also want to check out their Twitter feed before Jan. 19 for updates on the company's big news – hinted only on their website as "On 1.19.12, NIKE will make an announcement that changes the game. Stay one step ahead with email updates."
Sony Price Cut
Searching for a new tablet to help you ring in the New Year? You may want to see what's in store at Sony (NYSE:SNE).
Their 9.4-inch Tablet S just got a $100 price cut. The 16GB model is now just $400, while the 32GB is $500. Despite the discount, all the features are the same as before. It has Wi-Fi, and operates on the latest Android Platform. You also get Music Unlimited and Video Unlimited via Sony's Entertainment Network. Check it out by clicking here.
Know of a killer deal or insane bargain? E-mail the goods to OnSale@FOXBusiness.com and share the wealth.