AMR Posts Smaller-Than-Expected 1Q Loss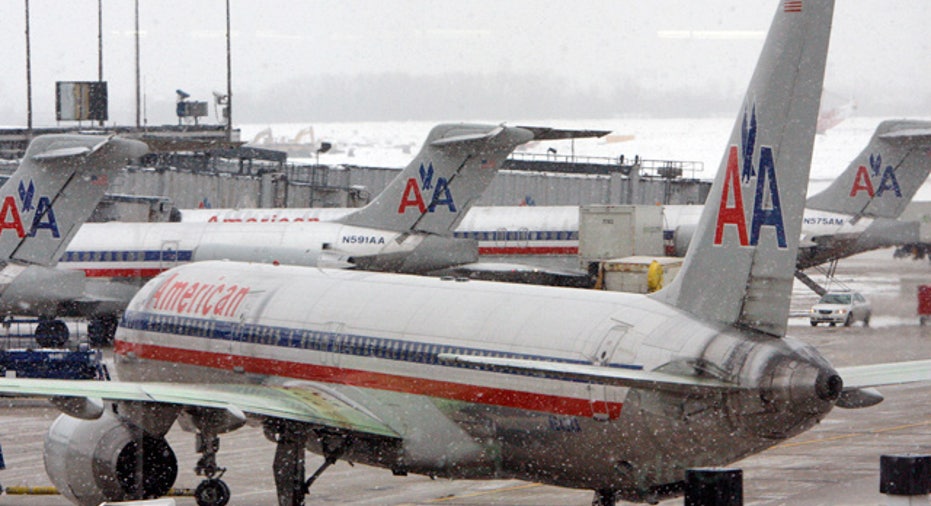 American Airlines parent AMR Corp posted a smaller-than-expected quarterly loss Wednesday, helped by cost cuts and fare increases, but soaring fuel prices prompted the carrier to curb capacity later this year.
American Airlines, the third-largest U.S. carrier, and its top rivals were battered by expensive fuel in the first quarter, although they survived with the help of capacity reductions and fare increases in recent years. AMR said it planned to trim fourth-quarter system capacity by 1 percent.
AMR is the first major U.S. airline to report first-quarter earnings. The results sent its shares higher initially, but the stock was trading near flat on the New York Stock Exchange at midday.
"High fuel prices remain one of the biggest challenges to our industry and our company," Chief Executive Officer Gerard Arpey said in a statement. "We believe our steps to aggressively increase revenues, reduce capacity, control nonfuel operating costs, and bolster liquidity will help us to better manage the challenges we currently face."
The fourth-quarter capacity reduction is in addition to AMR's previously disclosed plan to curb capacity by 1 percentage point for 2011.
Helane Becker, airline analyst with with Dahlman Rose & Co, expected a bigger curb in AMR's fourth-quarter capacity.
"I would like to have seen them do more," she said, adding she expects other major airlines to tinker with capacity as fuel pressures mount.
United Continental Holdings Inc, JetBlue Airways Corpand Southwest Airlines Co are set to report first quarter earnings Thursday.
"I think everyone is going to talk about fuel costs being a headwind and the concern that's presenting," Becker said.
AMR shares were down 2 cents at $5.68 on the New York Stock Exchange.
PAINFUL FUEL BURDEN
The Air Transport Association said last week U.S. airlines might set a record for fuel costs when they report results, paying about $3 billion more so far this year.
The price of U.S. crude was up $1.06 at $109.32 on Wednesday. It started the year at $91.31.
Fuel costs for AMR increased 24.8 percent to $1.8 billion, the airline's highest cost in the first quarter. A year ago, labor was AMR's top cost.
AMR said its first-quarter net loss narrowed to $436 million, or $1.31 per share, from $505 million, or $1.52 per share, a year earlier.
Excluding $31 million in one-time noncash charges related to sale and lease-back transactions, the company lost $1.21 per share. Wall Street expected a loss of $1.32, according to Thomson Reuters I/B/E/S.
Passenger yield, which represents the average fares paid, increased 6.2 percent year over year, while non-fuel unit costs in fell 1.8 percent.
Revenue increased 9.2 percent to $5.5 billion. AMR ended the quarter with about $6.3 billion in cash and short-term investments.
Morningstar equity analyst Basili Alukos praised the cut in unit costs, but he noted struggles with fleet management and persistent labor disputes at the company.
"AMR still struggles with an inefficient fleet and an onerous workforce structure, two disadvantages that I don't see improving any time soon," Alukos said. "As such, I'd be hard pressed to see AMR return to profitability this year."
(Reporting by Kyle Peterson; editing by Gerald E. McCormick, Lisa Von Ahn and Andre Grenon)