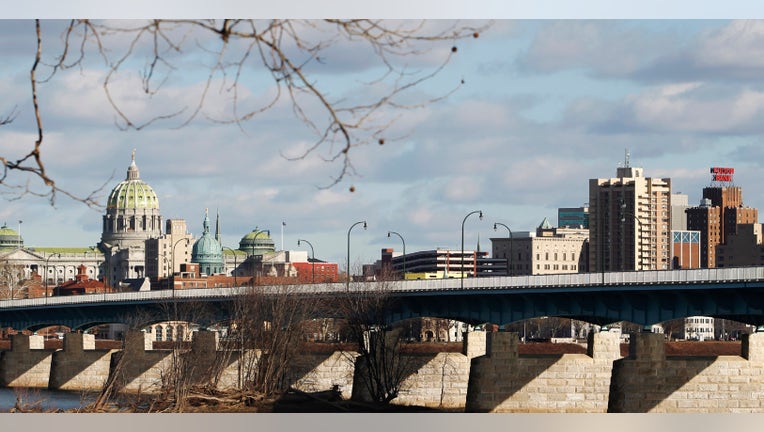 Already on the brink of bankruptcy and under a state takeover, Harrisburg, Pennsylvania took yet another blow earlier this week when the SEC announced it was suing the city over alleged misleading financial statements.
And some say it's not just the municipality that's hurting.
"Small businesses are struggling throughout all of Harrisburg, and have felt the impact of the financial crisis," says Eric Papenfuse, the owner of Midtown Scholar Bookstore and a mayoral candidate.
Harrisburg's financial troubles stem from debt related to the city's trash incinerator; the Central Penn Business Journal reports the incinerator has cost the city $370 million to date.
Papenfuse says the resulting tightened budgets have reduced officers on the street, increasing crimes in the city.
"Crime has been on the rise over the last four years, and that has led many to view the city from the outside as an unsafe place," says Papenfuse.
Harrisburg Regional Chamber President David Black agrees there is some concern in a few neighborhoods in town regarding safety.
"The police is limited in size due to the amount of money, and they're trying a few different tactics," says Black.
Hair at the Square owner Ashia Richardson, whose salon is located in downtown's Strawberry Square, says while she's heard a lot about increased crime, she herself hasn't witnessed any problems.
"But because I'm downtown, I do see the 'crazies.' They don't mess with me, but they're there," says Richardson.
Plum boutique owner Isaac Mishkin has been a business owner in the city for 44 year. "I'm sure that crime's not worse than in New York, but there's a bad perception because we never had crime before," Mishkin says.
"The perception is worse than crime itself," says Mishkin, adding that his customers come in only to shop at his store, rather than spending time walking around the city.
The Harrisburg Police Bureau declined to comment on recent crime rates in the city.
Parking Costs a Drain for Business Owners Mishkin says parking rates in the city's garages downtown have gone through the roof, as the city looks for ways to increase its revenue.
"It's $165 a month to park in the garages, compared to $55 a month in Lancaster," says Mishkin, comparing the rates to a nearby city.
Richardson says one way to help out the city's businesses would be to offer reduced rates to business owners.
"It's very expensive, and as a new business I can't afford it," says Richardson, who opened her salon earlier this year. "I play the meter game and feed the meters."
And even that gets pricey.
"A quarter [will] buy you 10 minutes! It's just as high as New York, and it shouldn't be," says Mishkin.
Despites Odds, Optimism Remains Black says the city is seeing some new construction, kicking off a period of reinvention, especially in the downtown area.
"There's a private-sector, new five-story office building," Black says, but admits that the structure was built under "the old plan, a graduated 10-year property tax abatement that ran out in 2010."
Brad Jones, a developer in the city and vice president of Harristown Enterprises, agrees with Black's assessment. Harristown Enterprises is the landlord of Strawberry Square, which is home to Richardson's salon.
Jones says downtown Harrisburg is seeing "transition and repositioning" in terms of the types of businesses that are opening. Due to the educational institutions, such as a branch of Temple University, he says the area is "seeing a lot of activity in food and beverage as part of the growth along the educational corridors."
Mishkin is in the middle of construction for a new boutique location, and says the key to revitalizing the city will be getting people to move to downtown Harrisburg.
"There are some restorations going on in midtown, but not enough in the downtown area. Some projects are moving forward, but not enough of them in this part," Mishkin says.
Lifelong Harrisburg resident Richardson says the city's financial troubles definitely made her pause before opening her salon.
But optimism won out in the end.
"Harrisburg is broke, and people are always broke, but I figure they never stop getting their hair and nails done. The lights can go out before they stop doing their hair," Richardson says.