American Restores System Outage, Departures Slowly Resume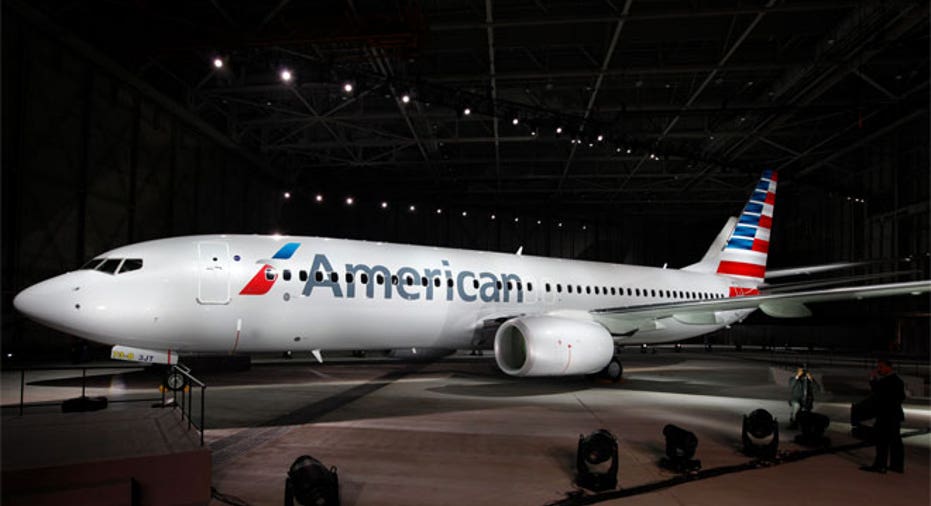 American Airlines was forced to ground all mainline departures for nearly five hours Tuesday after it was unable to access its reservations and booking tool, Sabre. Flights were restored just before 5:00pm ET.
The grounding of hundreds of flights came after a glitch impeded American's ability to access its reservation and check-in system. While the carrier initially blamed Sabre, it subsequently clarified the problem, saying the issue was with its internal ability to access the system and not with the Sabre system itself.
A Sabre spokesperson told FOX Business that American had initially "inaccurately reported" the cause of the outage. "There have been no issues with Sabre's reservations system," the software maker said.
American departures slowly began to resume late Tuesday afternoon, but it will take time for the airliner to get back to full capacity, according to flight tracking site FlightAware.com.
"Even after the computer system is back up it will probably be a while before we see the departures ramp up – they have a lot of passengers to rebook, check in and board," said FlightAware's Mark Duell, who serves as the company's vice president of operations.
American also warned passengers of continued delays.
"Our systems have been fully restored, however we expect continued flight delays and cancellations throughout the remainder of the day," the company said in a post.
The Fort Worth, Texas-based airline had apologized for the inconvenience earlier in the day and said it was working to resolve the issue as quickly as possible. It had asked the Federal Aviation Administration to issue a groundstop over the issue.
FlightAware had expected more than 900 flights to be directly impacted by the grounding. As of  4:30 p.m. ET on Tuesday, about 720 flights had been cancelled, with 400 in American's Dallas Fort Worth hub and 200 at Chicago O'Hare. There were also more than 670 American and Eagle delays, which exclude cancellations, about twice as many as an average day.
American operates more than 3,500 daily flights worldwide.
"Even after the computer system is back up it will probably be a while before we see the departures ramp up."
Duell said AMR's regional carrier American Eagle had additionally grounded regional departures destined for La Guardia in New York, Dallas Fort Worth and O'Hare International.
He says the ground-stop mechanism is issued by the FAA to all its controllers to "stop departures destined for a particular airport." The FAA alert includes all U.S. airports plus Canada.
"Generally we see them when an airport has or is approaching too many aircraft inbound, so the FAA will issue a brief ground stop to prevent the number from increasing while they get some aircraft on the ground," Duell said.
American is allowing passengers to rebook through American Airlines reservations or through another carrier and American will honor the fare difference. If customers choose to postpone their flights, the carrier said it will not charge fees for reservation changes and will offer a full refund if cancelled.
This afternoon's system outage follows others in the industry over the years, including several among rival United Airlines (NYSE:UAL), which faced technical glitches throughout its merger with Continental Airlines.
The most recent United outage in November affected on-the-ground communication, shutting the computer system known as Unimatic that controls the airline's ground operations. The outage forced some mainline planes to be grounded for hours until service was restored.
American also said in a note to customers that is sees "no evidence" that the technical outage is related to the two fatal bombings in Boston on Monday afternoon.
Meanwhile, American, whose parent AMR is being acquired by US Airways (NYSE:LCC), continues to make moves to emerge from bankruptcy after filing for Chapter 11 protection two years ago amid a stretch of lackluster sales and stubbornly high expenses.