Amazon rivals turn to legal fine print to stem Whole Foods strategy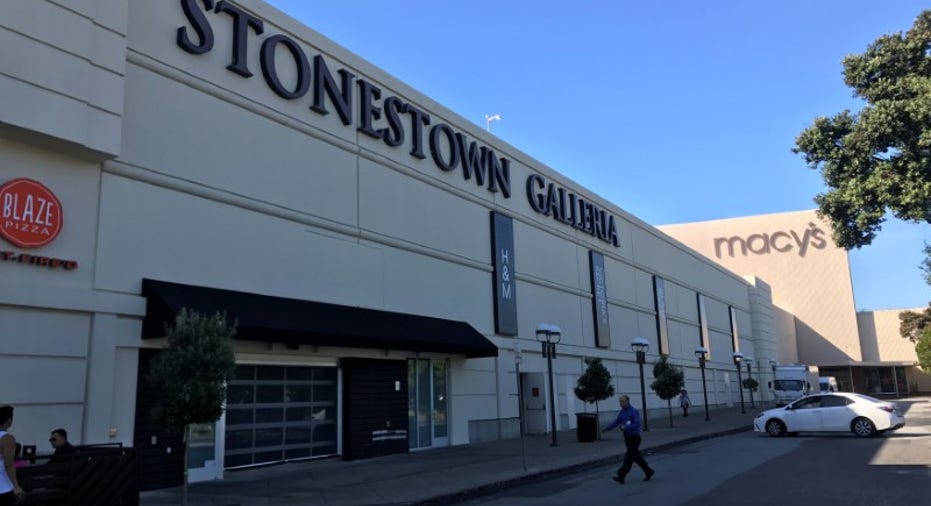 SAN FRANCISCO (Reuters) - Whole Foods Market met a new foe this summer during talks to lease a top retail space in a San Francisco mall: the Target next door.
As City Center mall's largest tenant, Target Corp had a say over changes to the property. According to people familiar with the lease discussions, Target balked at sharing the mall with Whole Foods because it feared competition from the grocery chain's new owner, Amazon.com Inc.
Early attempts to persuade Target failed, and Whole Foods may now have to concede certain Amazon initiatives - such as lockers where customers can pick up goods ordered online - if it wants the location, the people said. Talks are ongoing.
A Reuters examination of real estate agreements and interviews with 20 retail landlords, lawyers and brokers show that the strings attached to operating in malls like City Center present an emerging and little-scrutinized challenge to Amazon's quest to re-shape Whole Foods.
Across the United States, large retailers including Target, Bed Bath & Beyond Inc and Best Buy Co Inc have legal rights in many lease agreements that allow them to limit what Amazon can do with nearby Whole Foods stores, and where it can open new ones.
Documents reviewed by Reuters show bans on Amazon lockers and delivery operations near a Target store in Illinois and also in Florida, where a new Whole Foods is set to open. Lockers for retrieving online orders are a way for Amazon to spur sales through the grocery chain.
In Manhattan and other locations, the leases of Whole Foods' big box neighbors bar it from selling a range of goods that Amazon has in its massive online inventory, from electronics to toys and linens.
Even Whole Foods stores that do not share space with major rivals can face constraints imposed by local governments. A city council resolution in White Plains, New York, restricted the hours when Whole Foods can use a loading dock prior to the grocer locating in the mall.
Amazon declined to answer questions about how these restrictions across the country impact its plans.
In a statement, Target said it is "focused on what's best for the company and delivering on the reasons our guests love Target. Our more than 1,800 stores across the country are a strategic asset and a vital part of Target's future."
The company did not discuss details of the restrictions reported by Reuters, but said, "It's inaccurate to characterize lease agreements as our corporate strategy."
Reuters could not determine the full extent of limits on Whole Foods stores because lease deals vary from mall to mall, and many are not public. While restricting how neighbors operate is a standard practice in retail, Amazon is new to feeling the heat.
Some mall owners and real estate brokers say Whole Foods will still find landlords who are eager to have the high-profile tenant driving traffic in their malls, and see rivals trying to keep Whole Foods out as short-sighted.
But with nearly all of Whole Foods' 473 stores subject to lease agreements and plans to add up to 85 stores, according to regulatory filings, Amazon has launched into brick-and-mortar with more constraints and entrenched enemies than in the online world it dominates.
"Many people assume this big, 800-pound gorilla is going to come and beat up all of these retailers," said Terrison Quinn, a senior vice president at brokerage SRS Real Estate Partners. "I just don't think that's going to be the case."
DOZENS OF RESTRICTIONS
Amazon wasted no time in making changes when the $13.7 billion Whole Foods deal closed in August. The world's largest online retailer cut grocery prices, started selling its Echo home speaker in stores and disclosed plans to add lockers to some locations and Whole Foods items to Prime Now, its two-hour delivery program.
Analysts expect such moves will boost online orders and revenue for Amazon. But big box rivals have a number of ways to fight back.
Retailers routinely negotiate guarantees that their landlords will not alter malls in a way that hurts sales, whether leasing to a strip club or starting construction projects without approval, real estate lawyers said.
These leases, which often last 10 to 20 years with options to renew, may even name competitors barred from opening a store.
A 16-page memo in July detailing the lease restrictions governing Miami's Pinecrest Place mall, obtained by Reuters, offers a glimpse of the legal protections retailers are securing.
Target required an affiliate of national landlord Regency Centers Corp to bar "Any lockers, lock-boxes or other type of storage system that is used to receive or store merchandise from a catalog or online retailer."
The document then specifies more than a dozen other restrictions for the mall, from leasing space to a pet shop or toy store to operating "a fulfillment center in connection with receiving, storing or distributing merchandise from a catalog or online retailer."
Regency announced in April that Whole Foods will open in the center, meaning the store cannot have Amazon lockers or fulfill orders for Prime Now.
A May memo of lease for a Target in Evanston, Illinois, obtained by Reuters, contains similar prohibitions against lockers and online fulfillment.
In another case, Target raised similar concerns about Amazon for a prospective Whole Foods location at the Stonestown Galleria in San Francisco, people familiar with the matter said.
A Reuters analysis showed that 7 percent of existing Whole Foods' U.S. stores are within a quarter mile, or roughly five-minute walk, of a Target. For a graphic, click http://tmsnrt.rs/2yAt3nu
OPPOSITION ABOUNDS
Target is not alone in placing limits on Amazon.
Lidl, a German grocery chain expanding in the United States, said in a deal this year it would "prohibit the operation of pickup facilities" by rivals such as "Wal-Mart and Amazon... that sell grocery items" near a planned store on Long Island in New York, according to a person familiar with the matter. The language is becoming common, the person said.
Will Harwood, a spokesman for Lidl, said, "We adhere to industry norms and standard real estate practices when securing sites."
A Bed Bath & Beyond store in lower Manhattan bars its next-door tenant - Whole Foods - from selling linens, bathroom items, housewares and frames, its memo of lease said. The company declined to comment.
And a Best Buy store just north of Miami has the exclusive right in its shopping center to sell electronics. A lease carve-out, which states other tenants can sell gadgets on less than 250 square feet of floor space, allowed for the mall's Whole Foods to display the Echo speaker, according to a memo seen by Reuters and a reporter who visited the location.
"It is pretty standard for anchor tenants of a shopping center to reserve the right in their leases to prohibit improvements to a center - including the addition of new tenants - without approval and consent," said Jeff Shelman, spokesman for Best Buy.
Gabe Kadosh, vice president at real estate firm Colliers International, said Amazon and Whole Foods "want to have freedom to do whatever they want. The challenge is in brick and mortar, and in multi-tenant shopping centers, you can't just do that."
(Reporting by Jeffrey Dastin in San Francisco; Additional reporting by Melissa Fares and Ashlyn Still in New York, Richa Naidu in Minneapolis and Zachary Fagenson in Aventura, Florida; Editing by Jonathan Weber and Edward Tobin)