Amazon May Force Walmart, Target to Jumpstart Black Friday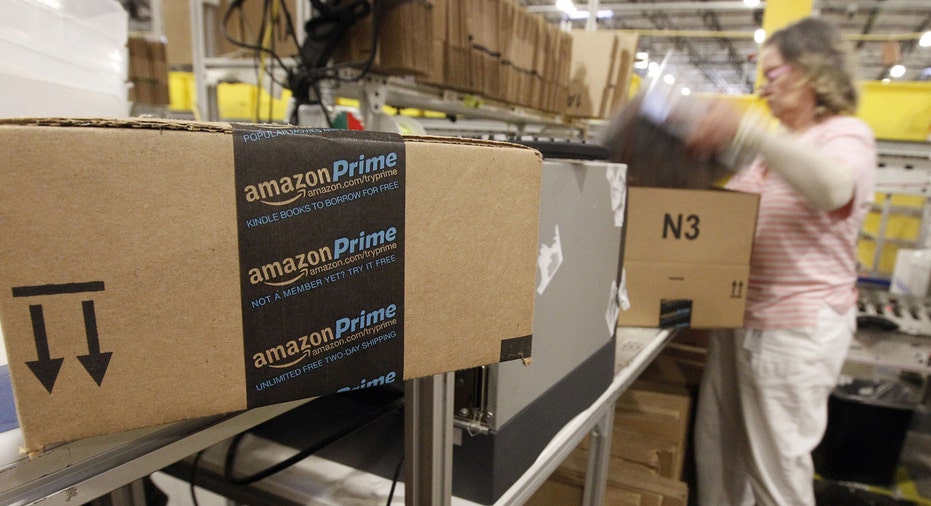 Retailers in recent years have stepped up their holiday sales strategies. Ecommerce sites specifically offer deals well ahead of Black Friday, the notorious day that technically launches the Christmas shopping frenzy.
Amid Amazon.com's (NASDAQ:AMZN) November 2 announcement that it has already kicked off the 2015 holiday season with its Black Friday Deals Store, consumers may be wondering if other major retailers will follow suit. "Deal shopping has become a season as opposed to one or two hot shopping days," said Stacey Keller, a senior public relations manager at Amazon. "[This year] net sales are expected to be between $33.50 billion and $36.75 billion, or to grow between 14% and 25% compared with fourth quarter 2014." The Black Friday Deals Store gives customers access to new sales each day leading to up to Black Friday. Additionally, Amazon is giving Prime Early Access to Amazon Prime members, meaning they can shop limited-time Lightning Deals 30 minutes earlier than non-Prime members. "It wasn't really surprising," says Tuna Amobi, an analyst at S&P Capital IQ.
"Each holiday season they [Amazon] have been pulling out all the stops to win over as many customers as possible. It really underscores the importance of being more responsive to the shopping patterns of consumers who are looking for deals way too early." Leading up to the Nov. 2 announcement, Amazon had said it planned to hire 100,000 people this holiday season across its U.S. fulfillment and sortation centers, up 25% from last year. Amobi says 2014 was a turning point for the holiday shopping landscape. "Black Friday shopping discounts were made available much earlier, and this year we will see a continuation of that trend…Retailers are looking to jumpstart consumer spending intentions." He adds that other retailers will likely disclose plans for attracting shoppers well before Black Friday in response to Amazon. "Wal-Mart (NYSE:WMT) has always responded in kind to any major initiative that Amazon does…They've talked about growing their ecommerce market share over the coming years," said Amobi. Wal-Mart did not elaborate on any specific initiatives for the holiday shopping season to FOXBusiness.com, but did unveil a general strategy on Oct. 29. Another major retailer, Target (NYSE:TGT), said at the time of publication that it had not announced its Black Friday plans yet. Both Wal-Mart and Target have hired thousands of additional employees for the holiday season. While industry experts acknowledge that early November promotions are playing a role in changing the perception of Black Friday, they don't foresee the day losing its significance any time soon.   "Nobody is ready to call the Thanksgiving weekend sales a 'bust,' as the weekend accounts for almost 18% of November's sales and about 8% of the total season," noted a 2014 report by ShopperTrak, a leading global provider of retail analytics. "For many years to come, Black Friday will rank in the top 10 sales days of the year."