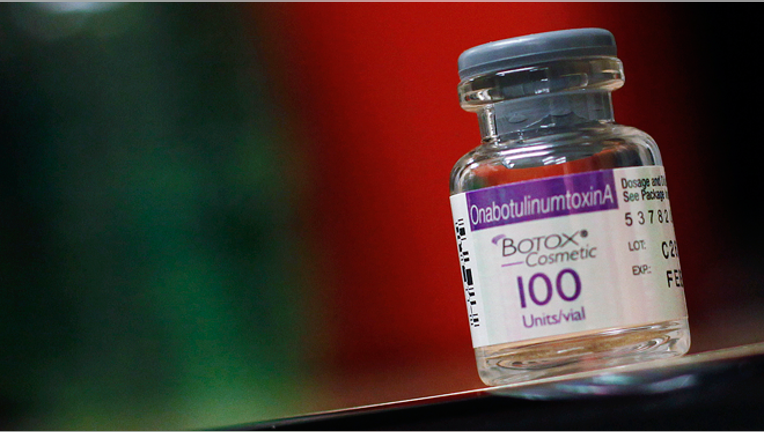 Botox maker Allergan (NYSE:AGN) said Tuesday its board rejected the latest buyout offer from Valeant Pharmaceuticals (NYSE:VRX).
Valeant sweetened its bid last month, proposing a $52.7 billion acquisition after activist investor Bill Ackman agreed to take less from the deal. Ackman's Pershing Square Capital Management, which holds a 9.7% stake in Allergan, teamed up with Valeant to pursue a takeover.
The revised offer values Allergan at $179.25 a share, including $72 a share in cash. The proposed transaction includes an additional $25 a share based on future sales of Allergan's vision-loss drug DARPin.
Allergan said the proposal undervalues the company and isn't in the best interest of shareholders. Chief executive David E.I. Pyott added that Valeant's bid "does not reflect the company's financial strength, future revenue and earnings growth or industry-leading R&D."
"Allergan has a track record of generating consistently robust results and value for its stockholders, and we continue to have strong momentum in our business," Pyott said in a statement. "We do not believe Valeant's proposal reflects Allergan's growth prospects, nor does it offer sufficient or certain value to warrant discussions between Allergan and Valeant."
The Irvine, Calif.-based company plans to provide an update on its growth plans on or around the time of its second-quarter earnings announcement.
Valeant spokesperson Laurie Little said Allergan's decision to reject a combination with Valeant leaves the company "no choice but to take our offer directly to shareholders."
"The Allergan board continues to demonstrate an unwillingness to engage with Valeant, which is the minimum it would need to do to properly evaluate the value of our offer," Little added. "We look forward to giving Allergan shareholders the opportunity to speak for themselves regarding their support for this transaction."
The two companies have traded barbs since Valeant disclosed its bid in April. On Tuesday, Pyott reiterated concerns over the stock component of Valeant's offer.
Allergan has also criticized Valeant for favoring acquisitions over drug development, claiming two recent Valeant acquisitions, Medicis and Bausch & Lomb, have lost market share.
Valeant believes Allergan has spent too heavily on research and development. The Canadian drug maker said it would slash R&D spending if a deal comes to fruition.
Shares of Allergan rose 46 cents to $164.59 in recent trading. Valeant was down 71 cents at $125.92.