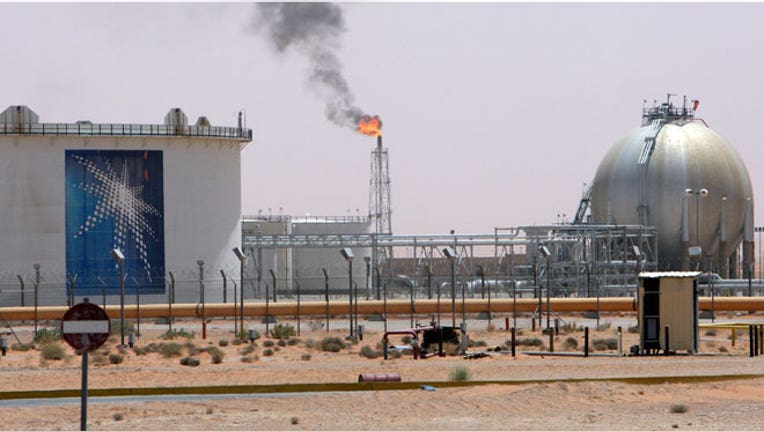 As last week's deadly hostage situation in Algeria demonstrates, multinational companies tapping natural resources in far-flung regions need to safeguard against security risks from terrorists, drug cartels and cash-hungry kidnappers.
Security incidents abroad can result in the loss of life of valued employees, hurt corporate morale and cause damage to physical infrastructure.
"Companies have to take a look at the risk posture they put their people in. They have to really think about where they're going to do business and if the potential return is worth the risk of going in there," said Cedric Leighton, former deputy training director at the National Security Agency.
BP and other energy and materials companies have long grappled with these difficult security questions as they scour the world for natural resources to meet growing global demand.
Deadly Standoff in Algeria
But last week's tragic and at times confusing siege by a group of Al Qaeda-linked terrorists at a remote gas field owned by BP (NYSE:BP) may force companies to reassess the pros and cons of working in these regions.
In retaliation for Algeria allowing France to use air space for military attacks in Mali, the terrorists held hundreds of Algerians and about 100 foreigners for four days.
Ultimately, Algeria said 38 civilians, including three Americans, died along with 29 militants. BP said it "remains gravely concerned" about four missing employees.
In "vast ungoverned spaces like that part of Algeria" and other parts of Africa, Leighton said "there is no coherent security posture that companies can rely on in order to protect workers."
Despite the terrorist standoff, BP said it "remains committed to operating in Algeria where it has high quality assets" and has kept a presence for more than six decades.
"Supporting our colleagues and their families at a time of such extreme concern is essential, and we are seeking to support them in every way we can," BP CEO Bob Dudley said in a statement late last week.
Beefed up Security Ahead?
In the aftermath of the Algerian siege, companies may decide to bolster their own security forces in dangerous regions and enhance cooperation with government security.
"They have to invest in their own security efforts. It's part of the risk equation they have to go through when they decide to establish business in these areas," said Leighton, CEO of a Washington D.C.-based consultancy that advises multinationals.
The Algerian incident raises the specter of future clashes with terrorist groups looking to flex their muscles in Africa, especially given the newfound terrorist haven of Mali. Led by France, Western countries are only now beginning efforts to root out the entrenched terrorist groups.
Already, the terrorist group that took over the BP field has warned it will attempt to carry out similar attacks elsewhere.
According to Reuters, suspected Islamist gunmen killed 18 people on Tuesday in an attack on the northeastern Nigerian market town of Damboa.
Another potential trouble spot is Niger, the North African country that neighbors Mali, Algeria and Libya. A number of French companies extract natural resources from Niger, which is one of the world's largest uranium producers.
"How they can protect the miners and the mines themselves as the Mali situation remains unresolved?" said Leighton.
'Eye in the Sky'
One security solution that could gain traction due to these concerns is StreetSafe Global, a corporate suite being rolled out that connects employees all over the world with their corporate security and other professionals.
The service, which works overseas and has airlines, hospitals and universities as clients, allows employees working abroad to use their smartphones to signal help and give their precise location.
"We speed up the response time and the visibility. We essentially become an eye in the sky," said Anuraag Bhargava, chief operating officer of StreetSafe maker PeopleGuard.
In Algeria, Bhargava said StreetSafe may have helped save lives by giving responding security forces the exact location of hostages, some of whom may have been killed during efforts to retake the facilities.
While StreetSafe Global doesn't need data service to operate, users must have cell service, something that may or may not be available in remote areas under attack.
"If I'm a terrorist and I'm going to attack a gas production site like that and I see a cell tower I'm going to knock that out. That would render apps like that useless," said Leighton.
PeopleGuard, which also offers a popular security platform for individuals, said its StreetSafe Global service costs "a few hundred dollars a year per employee" covered, similar to a benefits plan.
"It's probably a pretty good investment. It beats paying a ransom," said Leighton, who said ransoms can reach into the millions of dollars per employee. "The key thing is to make sure you're getting what you pay for and it really works" in the environments workers will be in, he said.