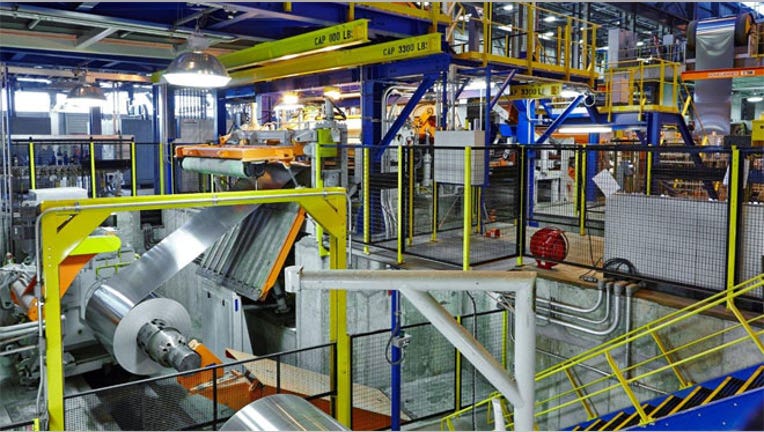 Alcoa (NYSE:AA) will curtail 147,000 metric tons of smelting capacity in Brazil due to "challenging global market conditions" as it looks to exit underperforming businesses and focus on its upstream business.
The curtailments will lead to first-quarter charges between $40 million and $50 million, or four to five cents a share – 30% of which will be non-cash.
Alcoa placed 460,000 metric tons of smelting capacity under review last May due to challenges in primary aluminum and increased costs that have made smelters uncompetitive.
After curtailing 34,000 metric tons at Poços de Caldas  last year, Alcoa over the next few months will curtail the plant's remaining 62,000 metric tons of capacity, fully shutting down its three potlines.
Refinery production will be reduced accordingly, however the mine, aluminum powder plant and casthouse at Poços will continue normal operations.
In São Luís, another 85,000 metric tons will be curtailed from the 97,000 last year, though the refinery will continue to operate normally. Other Alcoa operations in Brazil are not affected.
Once completed, the Pittsburgh-based metals giant will have roughly 800,000 metric tons, or 21% of smelting capacity, offline.
"We are taking measures to curtail high-cost smelting capacity that is not competitive and reshape our cost profile," said Bob Wilt, President of Alcoa Global Primary Products. "These are difficult but necessary actions in support of Alcoa's strategy to lower the cost base of our upstream businesses."
The curtailment is expected to be completed by the end of May.
Shares of Alcoa were trading virtually flat around $12.57 in recent trade.