Alaska Airlines to close New York pilot base
Alaska Airlines is bidding farewell to its pilot base at one of the busiest airports in the country.
The Seattle-based carrier plans to close its base at New York's John F. Kennedy International Airport in September to cover demand for its West Coast operations, which makes up a large share of Alaska's flights. Pilots currently based out of JFK will have the opportunity to transfer to bases in California.
"This was a difficult decision – but a necessary one – based on the need to match our pilot staffing with the geographic areas on the West Coast, where we deploy our aircraft every day," an airline spokesperson told FOX Business. "All of our JFK-based pilots are being offered the opportunity to transfer to either Los Angeles or San Francisco."
Alaska will still operate flights to and from JFK despite closing its pilot base and announced earlier that it would offer new nonstop service to San Jose, California, and a third daily flight to Seattle beginning in early July.
The airline currently operates 14 daily flights from JFK to San Francisco, Los Angeles and Seattle. Alaska also flies from Newark, New Jersey, to Los Angeles and San Francisco, while also offering service from LaGuardia to Dallas under regional carrier SkyWest.
The airline purchased Virgin America – another West Coast-based carrier – for $2.6 billion in 2016. As a result of the deal, Alaska became the fifth-largest airline and operates an average of 1,200 daily flights.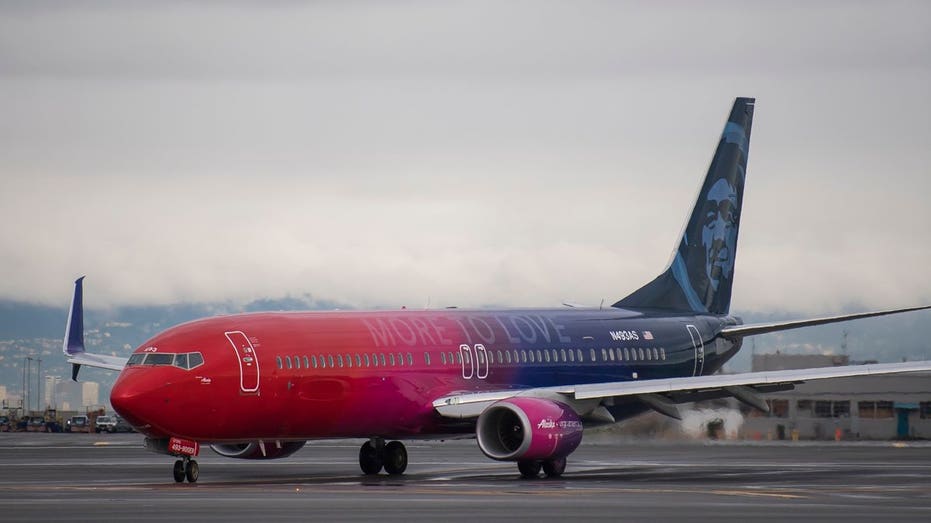 Late last month, Virgin America branding was erased from 29 airports in the U.S., and its red and white Airbus jets are in the process of being repainted in Alaska's blue and white colors. Alaska said the transition to a single brand will likely take until the end of 2019.