Airlines using facial recognition tech to boost airport experience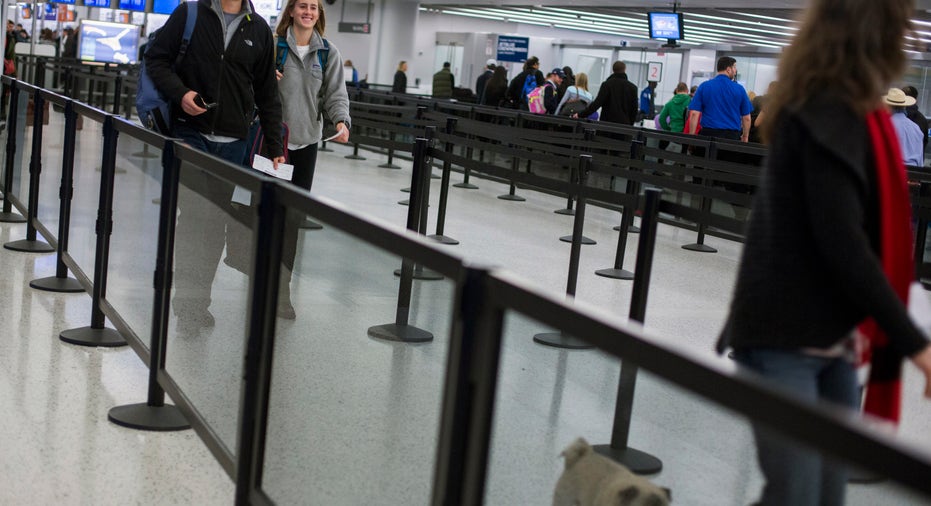 More U.S. airlines are capitalizing on advanced technology to help make fliers' time at the airport more efficient, easy and enjoyable.
Delta Air Lines on Monday implemented facial recognition technology at one of four new self-serve baggage check kiosks at Minneapolis-St. Paul International Airport, one of the air carrier's hubs. The goal is to speed up the baggage check-in process by matching travelers with their passport photos. Self-service bag drops have the potential to process twice as many customers per hour, Delta said.
The new kiosks are only for checking bags and don't replace security lines, airport spokesman Patrick Hogan said.
Travelers use their boarding passes to print check-in tags for their bags at the self-serve kiosks. Those with a passport can use the facial recognition feature. A Delta agent will check the IDs of those who don't have a passport. The bags are then loaded onto a belt.
The airline invested $600,000 in the four kiosks being tested throughout the summer, Delta spokeswoman Ashton Morrow said Tuesday. The self-serve bag drops have the potential to process twice as many customers per hour, according to Delta.
But the Atlanta-based carrier isn't the only airline dipping its toe in the biometric technology. In late May, JetBlue announced it would start using facial recognition technology, collaborating with U.S. Customs and Border Protection (CBP) and tech company SITA, to test a new paperless and deviceless self-boarding process beginning this month on flights from Boston to Aruba.
American Airlines will also start a pilot program with CBP using biometrics tech for an international flight at O'Hare International Airport in Chicago in early July.
United Airlines is in the process of working with CBP to "test the technology at an airport later this summer," a company spokesperson told FOX Business.
Even with the new technology, passengers traveling on flights still need to carry their passports.
Low-cost carrier Southwest Airlines, however, said it did not have any current plans to implement facial recognition technology, in a statement to FOX Business.
Alaska Airlines did not respond to FOX Business' request for comment.
Carl Peterson of Rosemount, Minnesota is a Delta Priority member who flies once a week for his job. He told the Star Tribune that initially he isn't a fan of the new kiosks.
"I'm pretty used to my routine," he said. "I don't see any advantage unless it helps with lines."
The Associated Press contributed to this report.