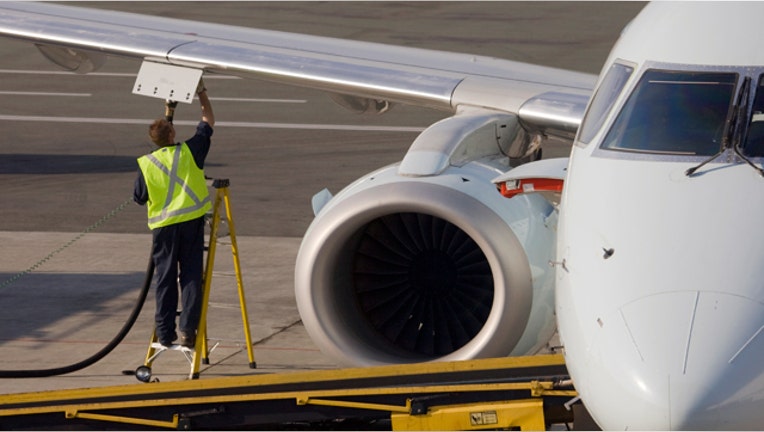 A major aviation group is betting that airline profits will reach record levels in 2014 as fuel prices ease and demand continues to rise.
The International Air Transport Association on Thursday lifted its 2013 outlook on the industry to $12.9 billion in net profits from a September forecast of $11.7 billion.
The trade group, which represents 240 global airlines comprising more than 80% of total air traffic, sees profits reaching a record $19.7 billion in 2014. It previously had forecast earnings of $16.4 billion.
"Overall, the industry's fortunes are moving in the right direction," Tony Tyler, IATA's chief executive said in a statement.
Efficiencies gained through mergers and joint ventures are beginning to transfer value to passengers and shareholders, Tyler said. With 2013 marked by the merger of U.S. Airways and American, massive consolidation including the marriage of United (NYSE:UAL) and Continental has raised competition in recent years.
While jet fuel prices remain high, they are off their 2012 peak. And carriers continue to replace dilapidated fleets with new fuel-efficient jets such as Boeing's (NYSE:BA) 787 Dreamliner.
At the same time, passenger demand is growing in the 5% to 6% range, which is in line with historical trends, and carriers with greater financial flexibility are able to invest in new innovations and work with third-party partners to raise ancillary revenues.
A problem area is continued weakness in cargo, with volumes remaining stagnant since 2010. The IATA hedged its robust outlook by warning that the market remains extremely difficult for carriers.
"Some airlines will outperform our estimates and others will underperform," Tyler said.
On average, he says, airlines will only make a net profit of about $5.94 per passenger.