Airfare Wars May Make Summer Travel Cheap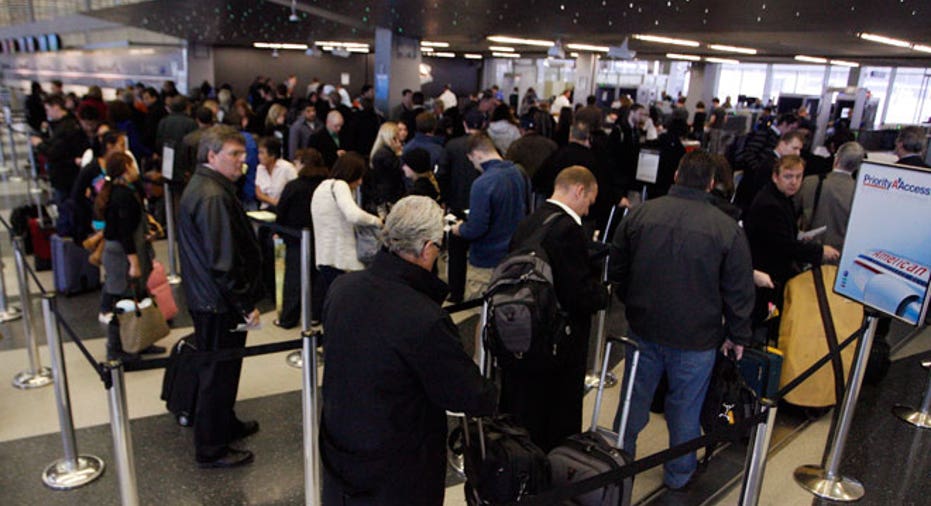 Get your suitcase ready, we may be in for a good, old-fashioned airfare war this summer.
Southwest Airlines (NYSE:LUV) already kicked things off by announcing a huge mega sale Tuesday. The company is offering extra low fares for fall travel in a three-day only sale. One way fares start as low as $49 dollars and the prices are roughly based on the distance.
Now the big question is—will other airlines follow suit?
"Well, I think it probably has already started. Southwest has sales all the time, although many of the best fares aren't even advertised or emailed to consumers. Sometimes other airlines match Southwest, sometimes not. But in general, yes, Southwest leads and the others match at least on competing routes," says George Hobica, a syndicated travel journalist and founder of Airfarewatchdog.com.
Hobica says he's seeing a lot of competitive prices especially domestically and with consumers travelling less due to higher prices we will see more carriers pushing out sales.
"Airlines have cash. Fuel prices are down and people are softening on flying. They only have sales because they think people are resisting the higher prices," he said.
Travel expert, Kendra Thornton whose family founded a leading travel agency in Chicago agrees that price war is near.
"Typically the airlines tend to follow suit by matching fare sales in competitive markets so it's likely an airline fare war could begin," she says.
But Thornton says airline prices are all over the board this year and in some cases, fares are lower, but in others they are higher.
"The one big difference this summer is that we have more Americans flying this summer over last, and we have more flying overseas to Europe driven by the U.S. dollar's strength over the Euro," she says.
Meanwhile, Cecile Raubenheimer, a Travel Consultant and Co-founder of CertifiedJetaholic.com, isn't quite sure about a price war just yet.
"I doubt it, but I sure hope so! I would like to see fares drop during the busy summer season," she says.
Raubenheimer says summer airfare prices remain comparable to 2014, with a slight decrease in fares.
The current estimate is that U.S. airlines will carry 222 million passengers between June  1st  and August  31st this year with an increase of 4.5 % more passengers than last summer.  Airlines have already added additional seats and we might see flash sales as a way to fill those seats quickly.
The only advice they all agree on is that if you see a good deal, book it right away.
"At least put them on a 24 hour hold. When you see a great deal, get it and then cancel if you have too. Also, sign up for airfare alerts. A lot of great deals are still not advertised" says Hobica.