Airbus Books Biggest Order in Aviation History With 'Green' Jet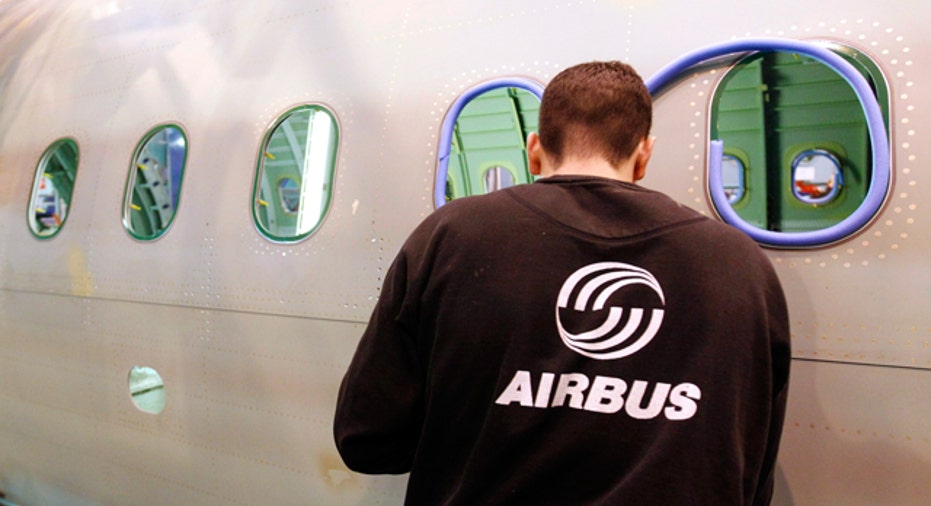 Adding to the huge success of its new fuel-efficient jet, Airbus said on Wednesday it has received the biggest order in aviation history from Indian low-cost carrier IndiGo.
The airline ordered 180 aircraft, including 150 A320neo jets and 30 standard A320 singe-aisle short- and medium-haul jets, according to the Associated Press. The deal is worth about $15.6 billion at list prices, though airlines are often able to negotiate discounts.
The order is the largest ever submitted to a single company for planes. The previous record holder was Chinas Central Aircraft Sales Corp., which ordered 150 aircraft each from Airbus and Boeing (NYSE:BA).
With skyrocketing fuel prices taking a chunk out of airlines bottom lines, the greener jet by Airbus, which is said to be 15% more fuel efficient than the older model, has been a hot item at the Paris Air Show.
The European plane maker has gotten more than 600 orders and commitments for the fuel-efficient jet since its commercial launch in December. General Electric (NYSE:GE) on Monday unveiled plans to scoop up 60 A320neos for about $5.5 billion.
The plane doesnt become officially available until 2015.