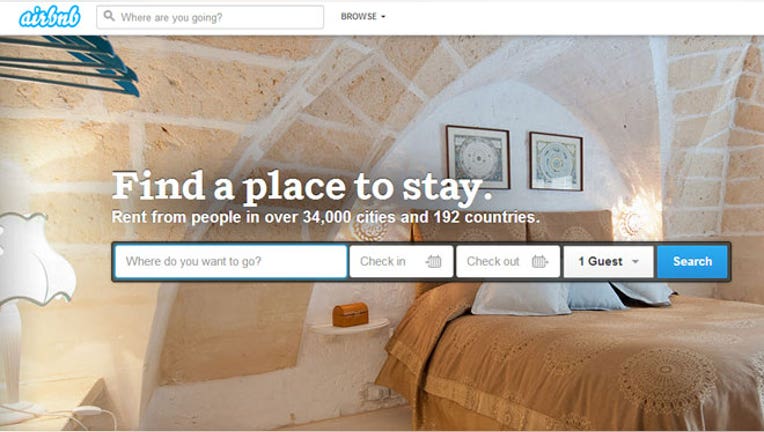 The 3TechGuys - Gene Marks, Brent Leary and Ramon Ray – tackled a number of hot topics this week including the partnership announcement between Airbnb and Concur, Hiltons announcement to use a smartphone app in place of room keys and interesting acquisitions by LinkedIn (NASDAQ:LNKD). What effect does all this have on the small business market? Check out the video below to see what the guys make of all the recent happenings and their opinions on what might be coming next!
Partnership between Airbnb and Concur Puts Focus on Business Travel
Airbnb recently announced a partnership with business travel & expense management big dog, Concur – a move that clearly moves them into a position to target business travel.
Airbnb, a company that was founded in 2008, is, as noted on their website, a community marketplace for people to list, discover and book unique accommodations around the world. While their primary target market since inception has been the individual consumer, it's clear that this move to partner with Concur, a leading business travel and expense management software company, puts them in position to move into the business travel space. The release of the Business Travel on Airbnb portal, which is already being used by more than 35 companies including Facebook, Salesforce and Eventbrite, further enhances their move in this new marketing direction.
"Airbnb is no little startup anymore and what we are seeing is indicative of the sharing economy and I think we are only getting started", noted Gene Marks.
Ramon Ray fully agreed and added, "I think it's amazing that these startups like Airbnb, Lyft and Uber, who weren't here 10 years ago, 5 years ago and even last week, are now becoming mainstream. Concur is the big guy in expense management and them partnering with a gritty startup like Airbnb is good for small business because it gives them legitimacy, which is great!"
Ready to Swap Out Your Hotel Room Key for an App? Hilton Hopes So!
Hilton hotel chain recently announced that they will be coming out with a new smartphone application that will allow travelers to select and book rooms but also use the app as their room key once registered. While all of the 3TechGuys thought this was a cool idea, there are some serious concerns.
"We are driving most of our life through our mobile devices and I do think this is going to lead to more hacking in the future", commented Brent Leary. "I think it's a good idea, but what if I lose my phone? I still want a backup key!"
Gene and Ramon were of the same opinion as Brent and question the security factor. "No dis on the Hilton developers, but this does seem that it is something that could be very prone to being hacked", noted Gene. He continues by saying, "Kudos to Hilton on two points, though – 1. Having an Innovative Idea and 2. Great PR move – everyone is talking about this!"
Microsoft Updates Outlook App and LinkedIn Makes More Acquisitions
The guys finished up the show by quickly talking about two more recent news items: Microsoft's (NASDAQ:MSFT) recent update to Outlook to store offline data on Android devices and LinkedIn's recent acquisition of Newsle and Bizo.
While the announcement that Microsoft is updating the Outlook application so that it can store offline data on Android devices wasn't earth shattering, it still has some significant impact and insight into the new focus that Microsoft is taking as a company. "Microsoft making Outlook available offline is one more step forward for the company and one more recognition that Microsoft is moving in the 21st century and writing apps that help people be productive as possible", noted Gene.
More interesting to the 3TechGuys was LinkedIn's recent acquisition of Newsle and Bizo. Brent commented, "LinkedIn seems to be mimicking CRM companies and are on the acquisition train. Between these two acquisitions, and past acquisitions of companies like SlideShare and Rapportive and many others, they seem to be lining up the pieces and putting together an interesting CRM service or addition to the LinkedIn Premium service. I won't be surprised if there is a LinkedIn CRM'ish service that gets rolled out in the not so distant future".
"I love it and totally agree with Brent that this might be coming soon from LinkedIn", commented Gene. "If so, I'll be the first to sign up and sell it!"