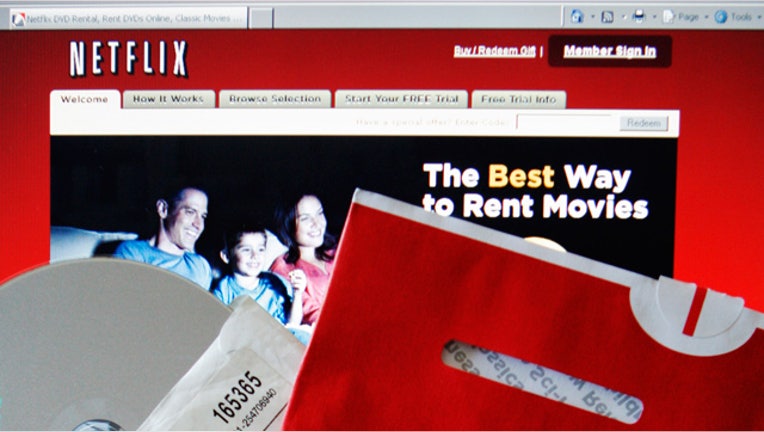 Call it Wall Street's comeback story: In less than two years, Netflix (NASDAQ:NFLX) recovered from a major sell off triggered by a pricing misstep to become the best-performing stock in the Standard & Poor's 500 index this year.
Shares of the DVD and online video subscription company rallied as much as 25% Tuesday after it reported earnings of 31 cents per share on Monday, easily topping expectations of 19 cents, as it signed up two million new U.S. streaming subscribers. What's more, the shares have almost tripled in the past eight months. At the opening bell, the stock jumped to $217.94—the highest level since September 2011.
But the stock hasn't always been on fire. In July 2011, CEO Reed Hastings outraged customers with a new pricing model and plans to separate its DVD and streaming services. The news sent shares down to as low as $53.80.
"The company expedited a move that the subscribers weren't ready to do and the stock plummeted with the mass exodus of customers," said Ed Williams, managing director at BMO Capital Markets. "In hindsight, the split was the right move, it was just too early to make it. But no matter when it decided to make the split it was going to cause problems."
The road to recovery has been long for the Los Gatos-Calif., based company, but Cliff Courtney, chief marketing officer at Zimmerman Advertising, cites the company's adaptability as a reason for its renewed momentum.
"When the price change didn't sit well with customers they threw out the rule book and took a good look in the mirror," he said. "They took the bullet that they couldn't make the change and were going to be forced to pay more in customer acquisition costs."
The company said it signed up more than 2 million new U.S. customers and 1 million international users last quarter, but it cost $15 million, a $7 increase per customer in acquisition costs.
Netflix's launch of "House of Cards" helped the company post $1 billion in quarterly earnings, resulting in several brokerage firms increasing their price targets on the stock.
Piper Jaffray senior research analyst Michael Olson told FOX Business his price target on the company is $194. "If you look at how to get there and the valuation that is required, if you think out to 2015 you have to assume a 40-50ish multiple on a $5 earnings number and to get to that number you have to assume they will have around 40 million or more domestic stream subscribers (and) 17 million. international subscribers. So there are aggressive number you have to put into place to make the numbers work."
Netflix's Next Challenge: Stay Relevant  
Netflix continues to dominate the online video landscape, but even the company admits it faces stiff competition. "The goal is to become HBO faster than HBO becomes us," Netflix Content Officer Ted Sandros said in the earnings report.
Brand loyalty is a thing of the past, so Netflix must fight to keep its subscribers that can easily move from brand to brand in search of the best deal.
Courtney said Netflix must be flexible with the natural evolution of the industry, but keep a "firewall" around its core business: movies. "Just like Amazon's main focus is books, it went to the next level with offering a Kindle, Netflix could create a movie player or a new content delivery content platform, or they could cultivate sub communities within its users or start Netflix live streaming news channels."
For the first time in its history, the company made more money from streaming customers than sending envelopes, showing the shift in consumer habits. The company also forecasts slower subscription growth next quarter with only 230,000-880,000 new streaming customers expected to join. However, Williams isn't worried about the slow pace because of the seasonal nature of the business. "It tends to be that in June it adds the least amount of subscribers and have a higher turn rate."
He added that it's too early to tell how original series will impact subscriber growth. "Shows like that don't show an obvious spike in subscribers the day or even the week they air, it takes time to build word of mouth recommendations and momentum."
One area of concern surrounding the company is its ability to remain profitable. "Over time what we will have to determine is to what degree can they continue to grow subscribers and revenue faster than its content expense," Olson said. "Right now the cash flow is negative this past quarter as a result of the company spending a lot on the new original content."
William said content costs can be an issue for the company long term. "The company spends $2-2.5 billion a year on content and that number will continue to grow and you know that the subscribers are not going to let them get to a margin structure to get to a certain profit level."