Advice for Boomer Bosses on Millennial Employees, and Vice Versa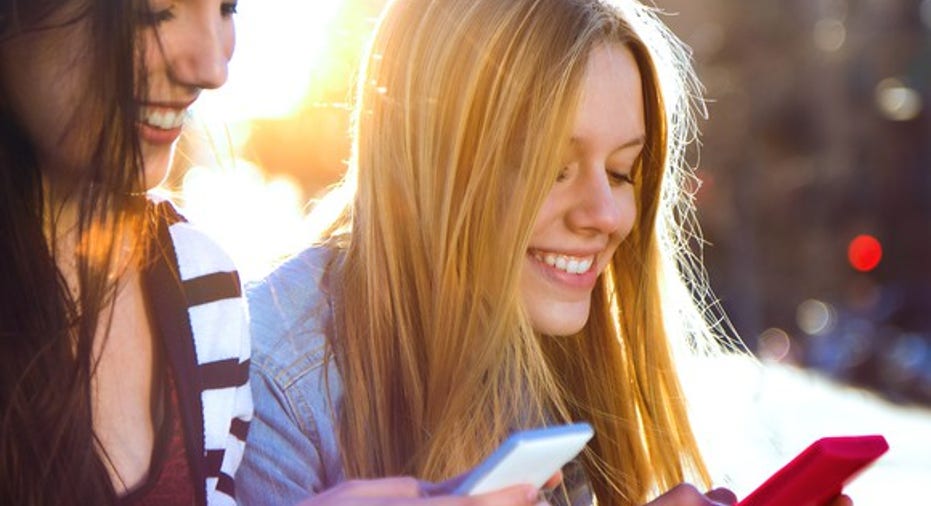 Americans are now living an average of 30 years longer than a century ago, according to research from the Stanford Center on Longevity.
While this trend actually worries many baby boomers and Gen Xers who wonder if and how they'll be able to ever afford retirement, millennials have emerged as the most "optimistic generation" when it comes to embracing the new possibilities afforded by this increased longevity, according to a recent study by insurance company Allianz Life.
"[This] is also having a profound effect on the way that many [millennials] view how they live their lives, including their careers and what they expect from their working years," said Katie Libbe, vice president of Consumer Insights for Allianz Life Insurance Company of North America.
Libbe discussed with FOXBusiness.com the survey findings, and what they can mean for boomers and millennials in the workplace, as well as the future of retirement.
Boomer: So what does this mean for baby boomers who manage millennials in the workplace?
Libbe: It's clear that flexibility is desirable to the millennial generation and they may be looking for a work environment that allows for more exploration, or at the very least, a positive work-life balance. Boomers in management should be keen to support millennial employees by encouraging regular conversations about career paths, opportunities for new assignments, and if possible, even discussions about how the company can support alternative life goals. Because millennials tend to have a different view of the traditional school-work-retirement paradigm, it's important that employers recognize changing attitudes and take steps to offer younger workers new options that might allow for more experimentation on the path to retirement.
Although millennials frequently cite the opportunity to get regular pay raises as a reason for job loyalty, it may actually be benefits like job flexibility that keep them around. Along those lines, another thing that boomers can do in order to help with retaining millennial employees is to implement a mentoring program and formalize the process of sharing experience between generations.
Boomer: On the flip side of this, when millennials are the boss of boomers, what steps should they take to keep their employees happy?
Libbe: With regards to the impact of longevity in the workplace, I think millennials in management need to understand that many boomers would also appreciate the opportunity to sample a different structure for their career path. In fact, more than half of boomers agree that you don't need to wait until retirement to explore, experiment and travel. Furthermore, many boomers in our study expressed interest in taking advantage of their 30 extra years by being more active in volunteer work.
It's also true that many boomers today have the desire to transition to an encore career. A good example is Robert De Niro's character in The Intern, demonstrating the importance of avoiding old school thinking about the energy and capacity of older workers. Boomers may be able to offer a great deal of insight from their experience and tribal knowledge.
Bottom line, it seems that many people today have a real desire to think outside the box when it comes to their career and the new opportunities that may come from longer life. Employers need to avoid assumptions about traditional career paths and embrace different options that can make jobs more rewarding, and hopefully more productive. While the request for a unique job structure is more likely to come from a millennial, don't be surprised if older workers start to consider new possibilities as well.
Boomer: Compared to boomers, how do millennials see their life in retirement?
Libbe: Millennials tend to see retirement less as destination, and more as a part of the journey they are currently living. Therefore, it's not surprising that they want to take some of the experiences that are typically reserved for retirement and slot them into how they're living today. Ultimately, this means millennials want to be more adventurous, including  traveling extensively, living in a different city/state/country, pursuing a dream like starting a business and taking more risks in life.
Being closer to retirement, boomers are more likely to be satisfied with the status quo– but only if they had an effective savings plan and are set to retire on time. Unfortunately, many boomers are still trying to figure out how they can fund a longer life. In fact, one of their top regrets is wishing they would have saved more money and thought more about their long term goals.
Boomer: What life lessons can millennials take from boomers, according to the Gift of Time study?
Libbe: The biggest lesson millennials can take from boomers is simply a better understanding about the importance of saving. According to the Gift of Time study, money remains a major barrier for millennials when it comes to planning for the future. They have the least savings for retirement and non-retirement, the weakest assets, the lowest home ownership and the highest debt among the three generations surveyed. In fact, millennials reported an average of $150,000 in estimated mortgage, student loan and credit card debt – 89% higher than boomers. Accordingly, sixty-three percent of millennials cited "worries about money" as the top thing that gets in the way of a different approach for the future.
Millennials are wise to follow the example of boomers who've been successful at saving and have been able to design and accomplish their ideal retirement. Equally important, however, is the example of boomers who did not save and are still struggling to figure out how to fund longer lives. Nearly half of boomers in our study said "having enough money to last their whole life" is still a major problem.
A different savings strategy that might work well for millennials is to avoid focusing only on retirement. Since they are so intent on experiences and utilizing their extra time throughout their longer lives, millennials should consider building short and mid-term savings goals so they can see the benefits in the near future and don't have to wait 30 years to enjoy the fruits of their labor. This, in turn, should help them become better savers for retirement or other goals they set for farther down the line.