Accepting Mobile Payments: A Quick Guide to Getting Started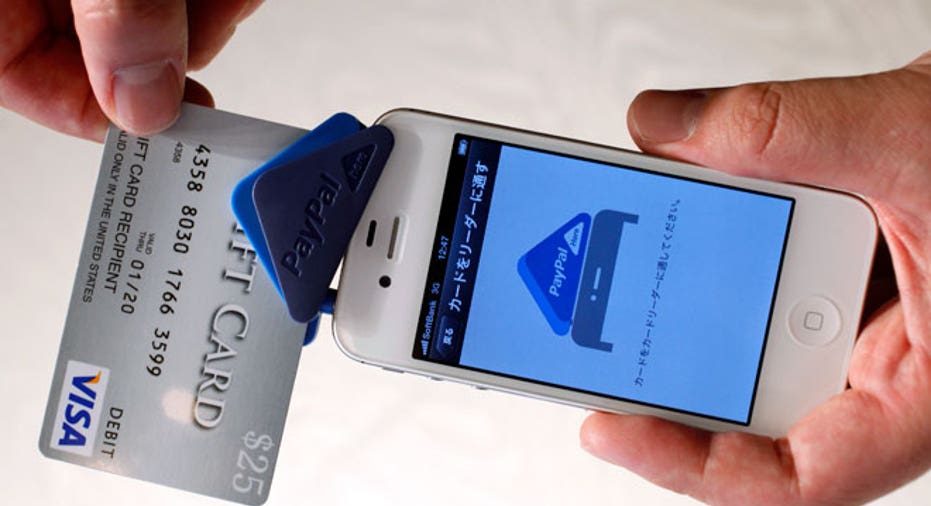 More ways to accept payments from customers is a good thing, right? And mobile payments make it even easier to process payments when you're on the go. With more and more companies entering the mobile payment game, you've got more options to choose from than ever before.
Why Should You Consider Mobile Payments?
If you're currently accepting credit and debit cards in your business, you might wonder if adding mobile to the mix is worth the trouble. Or maybe you're cash-only and happy with it. It's possible that mobile payments might not be right for you, but if any of the following applies to you, mobile payments are worth considering:
You take your store "on the go," such as to a farmer's market or community event

You see customers leave because you don't accept cards, and they don't carry cash

You host events where carrying a merchant processing device is awkward
Cash-only businesses cannot to survive much longer. Few customers carry cash these days (in fact, 40% carry $20 or less), and your business needs a way to meet customers where they are, credit card in hand.
How Mobile Payments Work
Never seen a mobile payment in action? It's pretty simple:
Sign up with a mobile card processing service (see below for some providers)

Affix the card swiper provided to your phone or tablet and open the associated app

Enter details of the transaction (amount of purchase), then swipe the card

Ask your customer to sign for it using his/her finger

Email or text the receipt to customer
No bulky card swiping machine that needs to be plugged in. No telephone connection needed. If you have a smartphone, you can turn your phone into a cash register (or better yet, credit card register!).
Service Providers to Consider
This list is likely to change as more players enter this space. Now that the U.S. is finally open to mobile payments (we're light years behind the likes of Europe and Asia in this aspect), we're seeing more companies throw their hats into the ring.
Most services are pretty similar in their offerings, and may vary just slightly in their fees or services.
Square
Square was one of the first mobile payment processing services in the United States. You've probably seen its cube-like card swiper that attaches to a phone or tablet. That's all that is needed to swipe cards and process transactions. There's a fee of 2.75% of each transaction, with no other fees.
PayPal Here
If you already use PayPal, adding PayPal Here is easy. It allows people to pay you through your phone, either using their credit cards or their PayPal accounts. Its fee is 2.7%.
PaySimple
If you like analytics and data on your sales, PaySimple will appeal to you. You can track and send invoices as well as see your payment history. Fee is 2.39% of transaction plus $.29 flat rate per transaction.
Intuit's GoPayment
If you use Intuit's accounting software, GoPayment will integrate seamlessly with your account. The monthly fee is $12.95, and transaction rate is 1.75%.
Adding mobile payments to the types of payments you accept will make your life easier, increase your sales, and send more customers your way!
More AllBusiness.com:
The Top 25 Home-Based Business Ideas10 Websites Where You Should Have Your Company Profile Listed25 Frequently Asked Questions on Starting a Business50 Inspirational Quotes for Entrepreneurs and Start-Ups
Jaimie Yun has more than 15 years experience across financial sectors of public accounting, corporate finance, and more. She is on the advisory board of PayDemand.com, a credit card processing marketplace that allows businesses to compare multiple credit card processing rates and get the best offer while remaining anonymous to processors.