A Wonder Drug for Opioid Overdose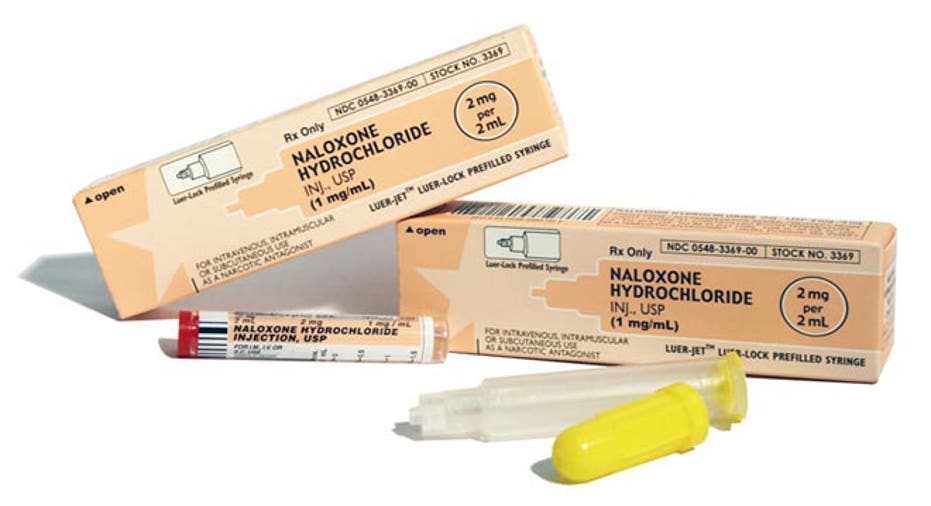 The U.S. is experiencing a spate of opiate overdose deaths from heroin as well as prescription pain medications such as Vicodin and OxyContin. In some states death rates are reportedly exceeding that of motor vehicle crashes, homicides, and other causes of young adult deaths.
The Centers for Disease Control (CDC) reported 8,257 people in the U.S. died of heroin-related deaths in 2013, a 39% jump from the prior year.
You will find more statistics at Statista
But there is hope.
Naloxone, a drug also known as Narcan, is the primary drug used in keeping people alive following overdose. First approved by the Food and Drug Administration in 1971, naloxone blocks opiate receptors in the nervous system and has been proven to reverse the respiratory depression that is the fatal factor in overdoses.
Total overall U.S. sales for the naloxone market as reported by IMS Health was $60.2 million in 2014, up from $34.9 million in 2013.
And Biotech companies are recognizing the growing need to make naloxone more readily available to the public.
Amphastar (NASDAQ:AMPH), a small-cap biotech, offers the Naloxone HCl Injection which is used for the complete or partial reversal of narcotic depression and is provided in pre-filled syringes for quick administration.
Some of the larger pharmas such as Hospira (NYSE:HSP) and Mylan Pharmaceuticals (NYSE:MYL) also provide naloxone products in one form or another.
And an important development in the evolving naloxone story was announced recently – a delivery product that will administer naloxone through the nose.
During Amphastar's conference call in May, Jason Shandell, Amphastar's president, reported that the company intends to file "another NDA with the FDA this year. This NDA will be a 505b2 for Intranasal delivery of Naloxone. And I am happy to report that the FDA has granted us a fast track designation for this product candidate."
Shandell continued: "Since there is no FDA approved intranasal naloxone, our current naloxone product, which is the only naloxone package in a prefilled syringe, is being repackaged by third-parties in a kit with a nasal adaptor."
He also noted that there is a growing legal trend of providing intranasal naloxone to opioid users and caregivers outside of the hospital setting, which may eventually lead to retail sales of Amphastar's future product for consumer use.
David Steinberg, an analyst from Jefferies said, "FDA's move to grant fast track for a 505b2 product is highly unusual and appears to signify an urgency to address a major public safety concern regarding opioid overdoses."
The importance of naloxone is increasing exponentially.
Federal regulators and the national medical community have taken notice. On July 1 and 2, the FDA and other medical organizations are holding a scientific workshop to discuss issues surrounding the use of naloxone in certain medical settings – such as on ambulances and in association with prescriptions for opioids – as well as outside of conventional medical settings to reduce the incidence of opioid overdose fatalities. All manner of subjects related to making naloxone more widely available will be explored.