A Stylish Startup's Social Strategy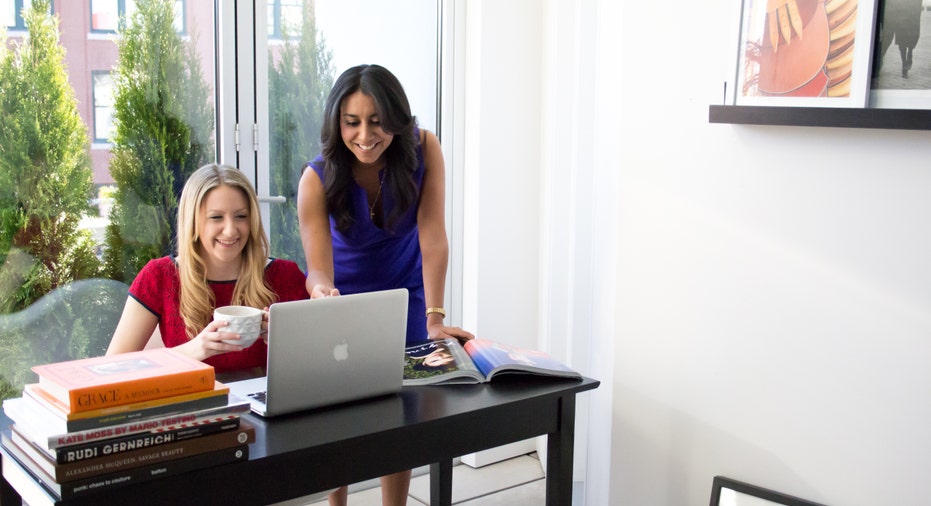 Social Business Spotlight: Fashion Project, @FashionProjct
Who: Co-founders Anna Palmer (CEO) and Christine Rizk (president)
What: An online clothing donation service that takes gently used items to be resold on the site, with proceeds from each sale benefiting chosen charities. Fashion Project's mission is to create a community where members can shop and give back as they raise money for causes they care about.
When: November 2012
Where: Boston, MA
How: Anna Palmer and Christine Rizk say the idea for Fashion Project came to them while standing in line during their graduation from Harvard Law School. They realized they shared a passion for fashion, and perhaps more importantly, non-profits.
"We saw an opportunity to change the donation industry by changing the way people donate their items," Rizk says. With Fashion Project "[you can] donate the extra stuff in your closet and raise 100 times more money than you would have through traditional donation organizations for the charity of your choice."
Their goal for Fashion Project is "to maximize the value of a donated item," selling it for "a fair market value," and then giving back the majority of the proceeds (55%) to charity. They started working on bringing the idea to life under the mentorship of startup accelerate Techstars, which helped them refine the business plan and launch the site through its incubator program.
Recently Fashion Project announced a partnership with several retailers – including Nordstrom, Neiman Marcus and Bergdorf Goodman – to get their shoppers to donate through the social company and in turn receive gift cards for having given back.
Each day, Rizk says between 250 and 1,000 donors give some 3,000 items – handbags, shoes, clothes and accessories from brands like J. Crew, Alice + Olivia, Ralph Lauren and Elie Tahari, among others. After donators sign up online, Fashion Project sends a prepaid donation bag to fill and ship back. Donated goods have to be in good condition, Rizk says the rule of thumb is if "it's something you'd be willing to give to a friend."
In 2013, total charitable giving in the U.S. increased by 4.4% to $335.17 billion, according to Giving USA. The Fashion Project community has given back over $150,000 to local charities since its debut in 2012. Its reach spans 34 countries and more than 800,000 charity partners including She's the First, Starkey Hearing Foundation, St. Jude Children's Research Hospital, Unicef and Best Buddies.
Biggest challenge: Rizk says "being really persistent" about the vision for Fashion Project has been the greatest challenge.
Palmer echoes that sentiment, explaining that "being a for-profit company, you're always going to have pressure to make money for your stakeholders." Especially as a hybrid business, she says, it is essential that you stay "true and pure" to your mission.
The co-founders integrate that line of thinking into the interview process for new employees, investors and even retail partners. In every interview they ask what cause that person is most passionate about, and if they cannot answer the question, the co-founders will likely not go with them.
"The most important thing for us [is] to build a profitable company that [is] directly tied to charity," Palmer says.
Moment in time: Palmer shares that Fashion Project has been getting notes from donors and shoppers thanking the company for helping them give back. "Seeing how emotionally invested people are in what we're trying to build," she says, keeps the passion brewing.