A (Relatively) Cheap Thrill That can Turn Expensive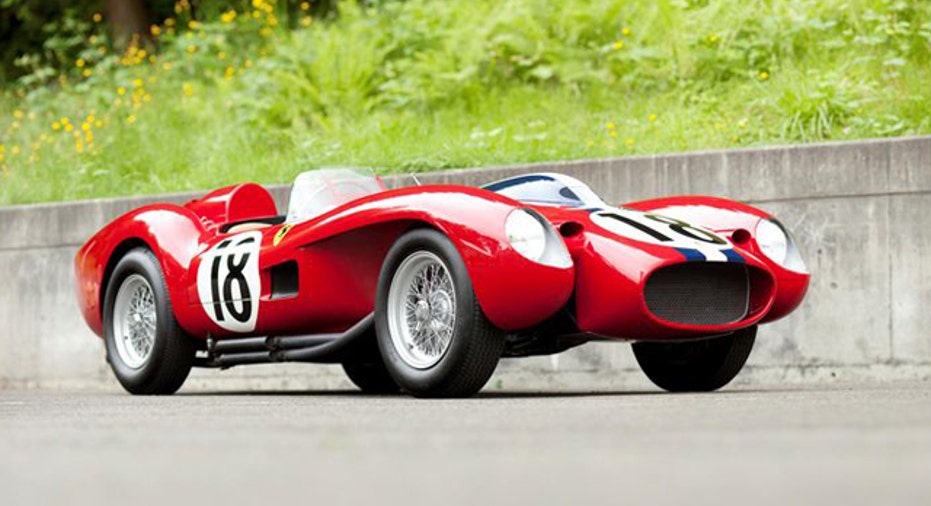 Are you a member of the 99%? If so, a new car with a big red bow on top is probably not in your plans this holiday season.
But maybe a few hours in a Ferrari would suffice.
Those looking for a memorable gift can arrange a Lamborghini or Bentley for a big weekend, a day tooling around town, or a high-wire racetrack experience. The cost is significant, and the risk--especially to your car insurance--is substantial.
But so are the thrills.
The bad-boy nature of these exotic cars is much of their appeal. With acceleration and handling limits far greater than those of your Camry daily driver, the cars can be difficult to master and even a tiny mistake can end badly.
The upfront cost is substantial. Some rentals require a damage deposit of as much as $10,000, and the daily rental rates start at $1,000 and climb from there. Most have a 100-mile per day limit, and the over-mileage charge ranges from $2 to $5 per mile.
It's certainly not a splurge for the financially fainthearted. But the big unknown is how much you're on the hook for should you wrinkle the fenders. Your car insurance policy may cover the damage on a $250,000 Aston Martin.
But it may not.
I crashed a Lamborghini. What now?
This is where it gets a bit tricky.
Nobody is going to let you get behind the wheel of a $250,000 car without verifying that you are financially liable for any damages. But you need to do a little research before you sign on the dotted line.
In some rentals, car insurance is a part of the fee. But most of the time, your own car insurance policy provides coverage for rentals and exotic car tours.
"If you carry full coverage on your personal vehicle," says Elizabeth B. Stelzer, spokesperson for Nationwide, "that coverage extends to any type of rental car, even if it is exotic or significantly more expensive than the current vehicle you drive and insure."
However, depending on the policy, the payout may top out at the actual cash value of your personal car. Unless your day-to-day driver is worth $200,000, you could end up owing a significant amount of money.
CarInsurance.com consumer analyst Penny Gusner advises that it's sometimes possible to raise your limits temporarily. Either way, the best advice is to call your insurer and discuss your options.
In addition to policy limits, there can be gaps in the coverage. Loss of use is often not covered. Each day a totaled Ferrari sits in a repair shop is a day the rental company cannot book it out. This loss of income can become your responsibility, and at $1,000 or more per day, those costs can add up quickly.
Credit cards do offer secondary rental car insurance coverage on rentals, but just about every one of them excludes exotic cars. One credit card can help. American Express offers a plan for premium car rentals; a payment of $25 buys 42 days of protection.
Drive 6 exotics in one day
Your taste of the high life can be as expensive as you care to make it.
The cheapest way to sample a supercar is usually an exotic car tour, where you drive a variety of high-performance cars in a single day across a variety of scenic roads.
Noah Lehmann-Haupt, founder of Gotham Dream Cars, describes the company's tour: "You start the morning at our warehouse, where you will have breakfast, meet your tour buddies, [and] gather for a short safety presentation and introduction to the vehicles. Once everyone is clear on the features of each car, it's time to hit the road."
Over the course of 150 miles, clients switch cars every 30 minutes. The routes are chosen to maximize the thrill. The policies on speed limits vary, but there is usually a section to stretch your right foot.
DFW Drive Your Dream, an exotic tour company based in Dallas, puts it like this: "The tour director may have a designated stop on the tour where participants can experience the full power of the vehicles with proper instruction and minimum risk to all parties, and of course to the car."
Be mindful that drivers with a triple-digit ticket generally don't get car insurance discounts.
When compared to renting an exotic, tours are a bargain. Gotham charges $895. DFW Drive Your Dream's "2000-Horsepower Tour" costs $697.
A three-day weekend rental in any exotic can run as much as $6,000.
And remember that in either case - whether renting an exotic or purchasing a car tour - it's your car insurance that's on the hook.
200 mph--and no car insurance coverage
If high revs, no speed limits and a race track are more your style, Exotics Racing lets you crank around Las Vegas Motor Speedway in a variety of exotic supercars.
The fee includes classroom training on how to best handle the cars, a couple of discovery laps in a Hummer and the services of a personal driving instructor. The basic package gives you five laps.
There are no speed limits, so you can drive the car as fast as you and the instructor are comfortable. There are no deposits, insurance is covered--although you sign a liability waiver--and prices start around $350 for five laps in a Ferrari.
Still not fast enough? Consider the $4,995 200 MPH Challenge with World Class Driving.
This full-day event takes place at an airstrip in the Mojave Desert. After a morning of preparation, participants are given four attempts at breaking the 200-mph barrier in machinery such as the Ferrari 599 GTB, Lamborghini LP-560 and Mercedes-Benz SLR McLaren.
Your personal insurance will not cover this. (High-speed events are never covered.) Instead, drivers are responsible for up to $25,000 in damages.
The original article can be found at CarInsurance.com:Does your car insurance cover an exotic rental?