8 Secrets to Getting College Scholarships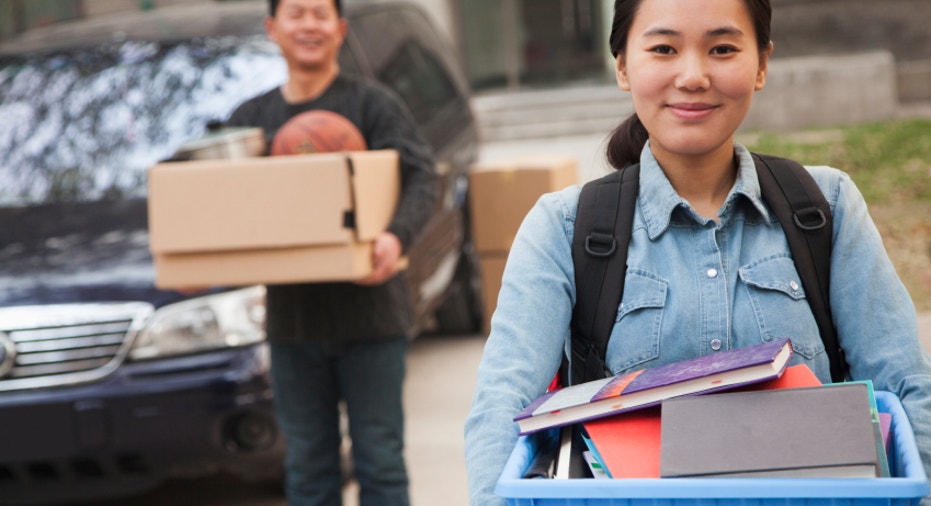 With the cost of college steadily increasing, paying for school can be seriously daunting to prospective students. Student loans may seem like the only option, but there are ways to get money for school that don't have to be paid back … ever. Check out the following tips to help secure scholarships that can help pay for college.
Get Involved & Maintain Your GPA
One of the best ways to get help paying for college is by trying your best academically in high school and maintaining a high GPA. Joining a sports team, club or participating in community service will also help increase your chances. When you are involved or doing well in school, you are likely to get better letters of recommendation, which almost every scholarship requires. It's important to select people who can provide specific details about your skills and positive traits. Be sure to give your references plenty of notice and time to complete these letters.
File a FAFSA
The Free Application for Federal Student Aid can go a long way when it comes to scholarships. The application opens each January and can help both you and review committees figure out which need-based scholarships you qualify for.
Start Early & Search Often
These are not just for high school seniors, you can start racking up scholarships as early as kindergarten and can even qualify once already enrolled in college. Plus, new scholarships are created regularly, so it's a good idea to start researching scholarships early and revisit it often.
Check Everywhere
It's a good idea to apply to every scholarship that you qualify for. In addition to searching online, check with your school librarian, guidance counselor and teachers. Plus it can be worth it to ask the leadership of any organization that you or a family member are involved with to see if they know of any scholarships. There are all sorts of unique opportunities out there and don't be dissuaded to pursue less-known scholarships because these can be easier to win. And every penny counts when it comes to funding your college tuition.
Read Instructions & Qualifications Carefully
While you want to apply to as many scholarships as possible, it's important to review the eligibility requirements of each one before you begin. This will help ensure you aren't wasting your time on an opportunity you don't qualify for. Once you are sure it could be a good fit, follow the directions carefully and avoid missing a necessary document.
Create a Calendar
Staying organized is really important when you are applying to multiple scholarships. Keep track of application deadlines with a calendar that marks important dates so you don't miss any. Don't forget that you will need letters of recommendation, transcripts and financial documents ready as well. Once you put the deadlines on your calendar, you can work backward so that you are asking for recommendations and documents early enough.
Personalize With Passion
When it comes to answering questions or crafting an essay, it's important to tailor your application to the sponsor's goals while personalizing your answers and showing your passion. Give examples and be specific. This is your chance to stand out from the crowd and really prove why you should be selected. Proofread and share with another person to eliminate spelling and grammar issues.
Make Copies of Everything
You want to be prepared in case anything goes wrong. It's a good idea to keep a folder with photocopies of every scholarship application. This way you have a back-up copy that is easily accessible. Also, send the application by certified mail and request delivery confirmation so you know when the application is received.
There are many scholarships out there for students, from the broad to the very specific and the large to the small. The competition for these awards can sometimes be fierce but the benefits are often worth the time and effort of applying. The more you can reduce your need for student loans now, the better off you'll be in the long run. (If you have student loans, or any kind of debt, you can see how it affects your credit by getting your free credit report summary from Credit.com, which includes an explanation of all the factors behind your score.)
More from Credit.com:
How Student Loans Can Impact Your CreditCan You Get Your Student Loans Forgiven?How to Pay for College Without Building a Mountain of Debt
This article originally appeared on Credit.com.
AJ Smith is an award-winning journalist with more than a decade of experience in television, radio, newspapers, magazines and online content. She currently serves as the managing editor for SmartAsset. AJ has a passion for meeting new people, sharing stories and helping others. She has degrees from Princeton University and Mississippi State University. AJ and her husband also write and illustrate educational children's books. More by AJ Smith