8 credit card strategies of frequent flier mile pros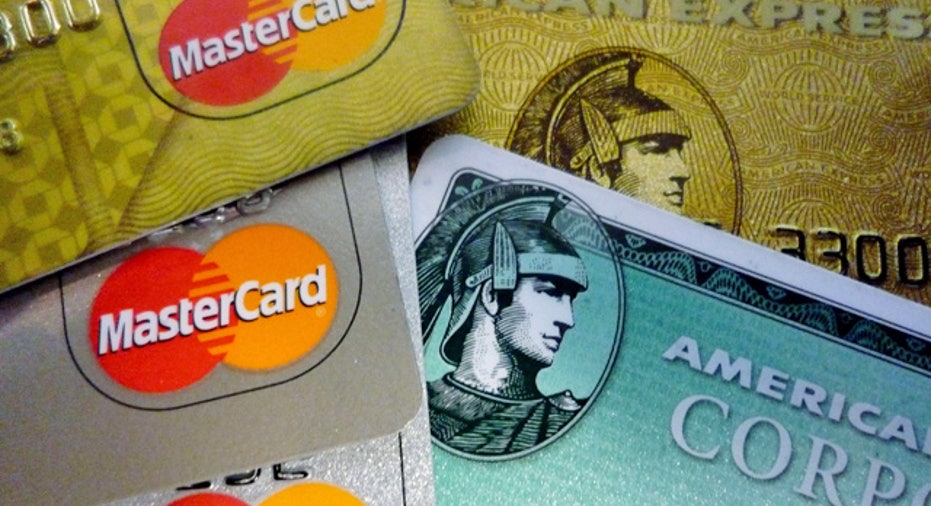 Chris Guillebeau, founder of TravelHacking.org wanted to visit the world's 192 United Nations­-recognized countries. Tyler Tervooren of Advanced Riskology hopes to run a marathon and climb the highest mountain on each of the seven continents. And Rick Ingersoll, founder of the Frugal Travel Guy website, wanted to rack up enough frequent flier miles so that he and his wife could travel wherever they wanted without paying hundreds or thousands of dollars.
Each of them had goals that inspired them to build up their balance of credit card frequent flier miles as quickly -- and as inexpensively -- as possible. And all of them have relied heavily on credit card strategies to snare hundreds of thousands of miles each year. Get wise to their systems and you could be the next one hopping onto a flight for your dream vacation. Below, they share some of their best tips -- and offer advice on avoiding expensive pitfalls.
1. Start big. Credit card sign-up bonuses lie at the heart of nearly every serious frequent flier mile collector's strategy, says Guillebeau. He's earned several million miles during his past five years of travel hacking, and has a balance of more than 1.5 million miles across several different accounts. Since credit card companies are eager to line up more customers, they'll often offer tens of thousands of miles just for signing up -- and thousands more for reaching certain spending thresholds. "These days, the airlines and banks are being quite generous with sign-up bonuses," Guillebeau notes. "A couple of careful applications can return 100,000 miles right away. This is a huge value."
2. Parse the cards. Frequent flier mile earners used to "churn" credit cards, signing up for a card to get the miles bonus, closing the account after the miles hit their account, then signing up for the same card, and the same bonus, after 60 or 90 days. Card companies have, for the most part, disallowed this practice, but there are so many credit card options that it may not matter, says Ingersoll, who has earned 10 million frequent flier miles during the past 13 years. "For example, there are probably 10 or 15 Chase credit cards that you can sign up for -- a Chase Southwest Airlines card, a Chase United Mileage Plus Visa, a Chase Continental -- and all of them are offering sign-up bonuses from the same bank," he says. "Companies are always coming out with new products."
3. Use promotions wisely. Airlines want to encourage your loyalty, and they'll go to great lengths to do so, says Guillebeau. "There are annual and seasonal promotions that airlines put together where you can earn a range of points for certain activities, and those can add up," he says. Continental Airlines, for example, is running a "Continental Airlines Mileathon" promotion through April 1 that offers points for everything from signing up for email subscriptions to booking airline tickets and hotel reservations. Those points can be redeemed for cash -- or up to 100,000 miles.
4. Buy coins. Though it's considered something of a black-hat strategy -- and card companies are starting to crack down on the practice -- many will still allow you use your card to buy money. Tervooren, for example, buys dollar coins from the U.S. Mint in $1,000 increments. It's just one of the techniques that's helped him earn more than 325,000 miles in less than nine months. The coins are shipped to him for free, he can deposit them into a nearby bank, and he earns miles on the purchase. "It's logged as $1,000 of transactions, but the net cost to me is nothing," he says. Update: On July 22, 2010, the , saying it would no longer allow credit or debit card purchases of its coins.
5. Don't stop. Mileage junkies don't just sign up for a few credit cards and call it a day -- they're constantly on the hunt for new cards, ditching old ones and grabbing new ones. "I accumulate a lot of cards, then start to get rid of the ones that don't make sense," says Tervooren. "I have about 10 cards now, but over the long term, I might only hold on to three or four. If you hold on to too many cards, you'll spend money on annual fees that eat up a lot of value of the card."
6. Get organized. If you have several cards in play -- each with spending requirements, annual fees and mileage bonuses that need to be credited to your account -- you're going to need more than a good memory to stay on top of everything. Tervooren keeps the details of all of his cards together for reference. "I keep a spreadsheet that has the name of the card, the date I applied and was approved, the bonus I expect to get and when it posts," he says. "I also put a note in my calendar a couple of weeks before any annual fee is going to be applied so that I can decide if I want to keep the card or cancel it." It can take some time, but it's better to put in the effort beforehand so you can easily track down missing mileage or avoid expensive annual fees for cards you won't use.
7. Keep your credit score high. The key to getting great credit card offers with huge mileage bonuses attached is by keeping a pristine credit score, which Ingersoll defines as a FICO score of at least 700 or a VantageScore of at least 800. "If you don't have those kinds of numbers, you're risking what we traditionally think good credit is for -- getting a loan for a house, a car or education," he says. "Your credit is one of your most important assets, so if you aren't taking care of your credit responsibilities, you shouldn't be playing this game."
8. Don't run a balance. It's easy to get wrapped up in the thousands of miles landing into your frequent flier account, but if you're carrying a balance on your cards, it's most likely that the card companies are taking advantage of you -- not the other way around. "If you're not paying off your credit card balance every month in full, you're not in the financial position to be doing this," says Ingersoll.