8 Biggest Mix-ups About Health Care Reform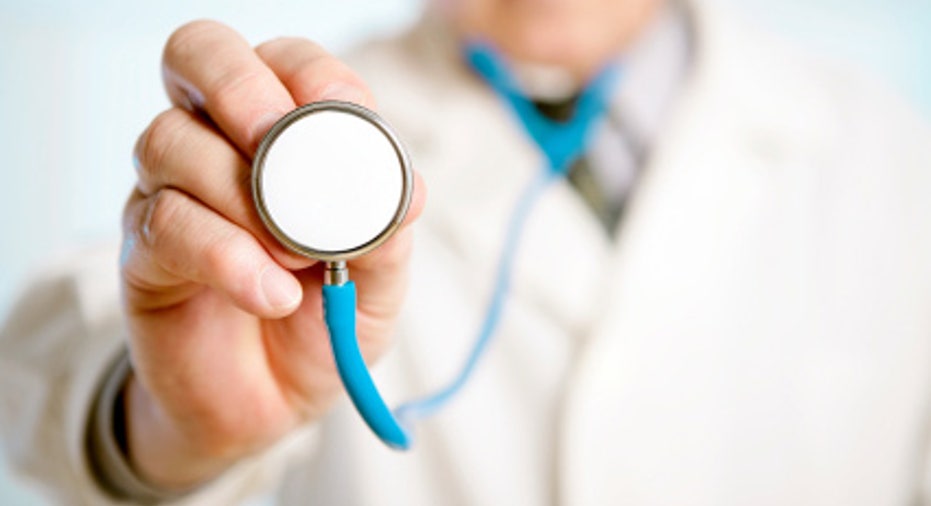 As arrival time nears for major components of President Barack Obama's historic health care overhaul, polls continue to show a sharp divide in public sentiment about the law. Most people think they know whether they like or dislike it. But when it comes to knowing what's actually contained within this mammoth retooling of our health insurance system, most of us may not be smarter than a failing fifth grader.
Recent polls by the Kaiser Family Foundation found that more than two-thirds (67%) of uninsured Americans age 65 and younger and 57% of the overall population say they do not understand how the Affordable Care Act will affect their lives. And, 42% of us are still unaware that health care reform has been the law of the land since 2010.
It's understandable. The ambitious law runs to 2,700 pages and the benefits that have already taken effect have been overshadowed by a Supreme Court challenge and widespread uncertainty over the new online public health exchanges coming in 2014.
With early enrollment through those first-ever, federal-state health insurance marketplaces beginning Oct. 1, perhaps it's time to acquaint ourselves with the changes that have already occurred and those soon to come.
Here are the facts to dispel eight fictions that have grown up around the Affordable Care Act.
Mandate muddle
Fiction: Everyone must purchase health insurance beginning in 2014, no exceptions.    Fact: While most uninsured Americans will be required to buy health insurance or pay a penalty (or tax, if you like) beginning in 2014, several groups are exempt from the so-called individual mandate.
They include those whose income is so low, they don't file federal tax returns; anyone who would have to spend more than 8% of their income on health insurance; undocumented immigrants; people who are incarcerated; members of Native American tribes; and those who qualify for a religious exemption.
There's also one other large set of people who won't need to buy health insurance.
"Everybody who is eligible for Medicaid or Medicare does not have to purchase additional coverage," notes Deborah Chollet, a senior fellow at Mathematica Policy Research in Washington, D.C., who is helping states set up the new health exchanges.
"The Urban Institute and others have estimated that only about 3% of Americans will be subject to the penalty," says Kathleen Stoll, director of health policy for the health care consumer group Families USA. "The rest of Americans either will have insurance or will fall under an exemption."
Misplaced worker apathy
Fiction: If you're insured through your employer, health care reform won't affect you.    Fact: On the contrary, many new consumer protections under the Affordable Care Act are already benefiting people with job-based health insurance.
For example, the health care reform law bars insurers from placing lifetime limits on what they will pay for a worker's medical care, plus there are new restrictions on annual benefit limits. Insurers are no longer able to arbitrarily cancel your insurance policy when you get sick, except in cases of fraud, according to the Centers for Medicare & Medicaid Services.
Other new features for job-based policies include: no more copayments or deductibles for preventive health services, including cancer screenings; the right to see obstetricians and gynecologists without a referral; better access to out-of-network services in an emergency; protections against unfair administrative fees; and the right to keep dependents younger than 26 on your policy.
"If you have employer coverage, health care reform will actually make your life a little better," says Chollet.
New government insurance?
Fiction: The Affordable Care Act creates a new government-run insurance plan.    Fact: The health care reform law includes no such provision.
Rather than centralize health insurance into what's termed a "single-payer" system, health care reform accomplishes many of the same goals through its interwoven expansion of the existing Medicaid program, increased federal regulation of the health insurance industry and tax credits to make private insurance more affordable.
"There will be new insurance plans, but they're not government-run," explains Chollet. Instead, the federal Office of Personnel Management is required to contract with at least two private insurance companies, including at least one nonprofit, which can include the consumer-owned and operated health plans called co-ops, to offer coverage in every market nationwide.
"So new plans may come into your market," she says.
Business befuddlement
Fiction: All businesses will be required to provide employee health insurance.    Fact: The Affordable Care Act does not require employers to provide health coverage.
However, it does impose a penalty on larger employers that either do not offer a federally qualified plan or offer unaffordable coverage and whose workers subsequently purchase plans through their state exchange.
According to the Centers for Medicare & Medicaid Services, the Affordable Care Act specifically exempts firms with fewer than 50 employees -- 96% of all firms in the United States -- from any employer responsibility requirements. Since more than 96% of firms with 50 or more employees already offer health insurance to their workers, fewer than 0.2% are likely to face a penalty.
"Conversely, small businesses that offer health insurance to their employees may be eligible for tax credits," says Scott Holeman, spokesman for the National Association of Insurance Commissioners.
The health care law features a variety of incentives meant to encourage small businesses to insure their employees. The combination of tax credits and access to more affordable plans through new Small Business Health Options Programs, or SHOPs, within the exchanges are designed to give small businesses the same clout as large employers when it comes to purchasing insurance.
Immigrant inaccuracy
Fiction: Undocumented immigrants will receive federal aid to purchase health insurance.    Fact: Undocumented immigrants are excluded from health care reform.
Persons residing illegally in the United States have neither rights nor requirements to purchase health insurance under health care reform. Just as they are ineligible to receive Medicaid insurance for the poor, they are prohibited from purchasing health insurance on the new state exchanges, either with federal subsidies or with their own money.
"Undocumented immigrants are still in the same difficult situation they have always been in," says Chollet.
'Death panels' notion slow to die
Fiction: Health reform creates a "death panel" to make decisions about end-of-life care for seniors.    Fact: Early drafts of health care reform would have allowed Medicare to reimburse physicians for time spent talking with older patients about advance care planning. But these provisions were eliminated in subsequent revisions.
"Advance care planning gives the patient more control over his or her health care," says Stoll. "Unfortunately, opponents distorted a provision that would have allowed Medicare to pay health care providers for the time they spend talking with a Medicare beneficiary about what kind of care he or she would like at the end of life."
Chollet says the "death panel" scare tactics accomplished their purpose. "It became so politicized so fast that it just threatened to sink the entire bill, so it was struck," she says.
Still, Stoll says savvy Medicare-eligible consumers were quick to discover a cost-free workaround provided by a previous president.
"In 2003, President George W. Bush signed into law the Medicare Modernization Act, which allows Medicare to cover advance care planning as part of the Welcome to Medicare physical exam," she explains. "Also, if you visit your doctor, for example, to check your diabetes and you also discuss your end-of-life care preferences during that visit, Medicare will cover the appointment."
Medicare scare
Fiction: Health care reform will reduce Medicare benefits to all seniors.    Fact: Traditional Medicare benefits will be unaffected by the law, and some seniors will even enjoy better coverage.
In fact, seniors have been among the first to enjoy cost savings as a result of health reform.
"It improves prescription drug coverage for people with Medicare Part D by gradually closing the coverage gap, or 'doughnut hole,'" Stoll says. "Seniors with high drug costs who fall into the doughnut hole are now receiving 50% discounts on their brand-name drugs at the pharmacy and other discounts on generics. These discounts will increase each year until the gap is completely closed in 2020."
Health care reform does reduce payments to privately administered Medicare Advantage plans to bring them more in line with traditional Medicare. As a result, some plans may charge higher premiums and reduce add-ons such as eye and dental care while still meeting federal requirements to provide all benefits currently covered under traditional Medicare.
But Chollet says don't cry for these private insurers just yet.
"There is a reason that so many companies came in to offer Medicare Advantage: It is a huge moneymaker. But now that they have some experience, they should be expected to take some risk -- they are insurers after all -- and the ACA expects that of them."
States on the sidelines?
Fiction: States that don't set up health exchanges will be exempt from the Affordable Care Act.    Fact: If states fail to establish a health exchange, the federal government will set up and run one for them.
On Oct. 1, the first-ever, state-based health insurance exchanges are scheduled to debut online, offering open enrollment to individuals and small businesses for health coverage to begin Jan. 1, 2014.
States face three exchange options: they can design and run their own exchange, partner with the federal government or pass entirely, in which case the feds will operate their exchange for them.
"Even if a state elects not to, the federal government will ensure that consumers in that state still have a place to obtain insurance with subsidies by setting up an exchange for that state," says Stoll.
"All of the other important protections in the Affordable Care Act, like the prohibition on discrimination based on pre-existing conditions, the option for young adults to stay on their parents' plans until they turn 26, and access to recommended preventive services with no copayments, will still apply to that state," she adds.