7 Luxury Cars for a Lavish Lottery Winner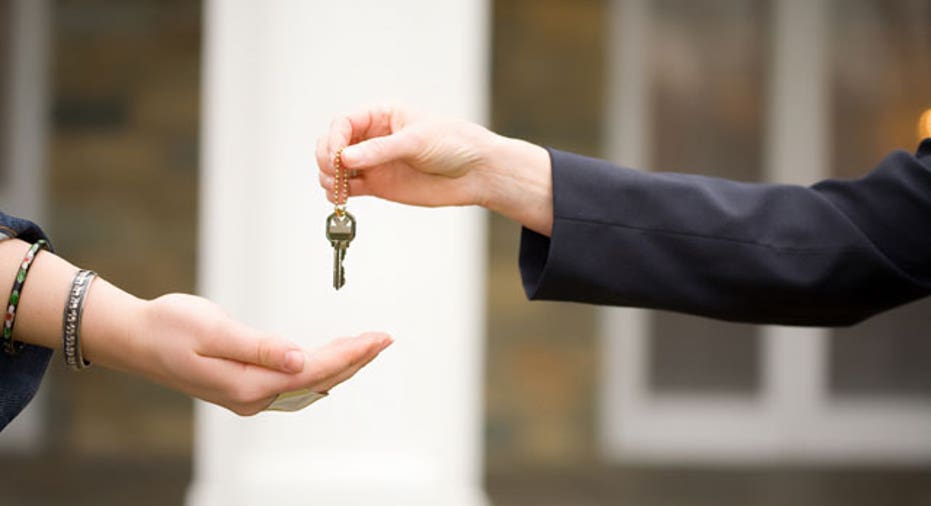 High-end luxury for lottery winners
Ferrari, Lamborghini, Aston Martin, Rolls Royce and Bentley are among the brands clearly out of reach for those of us who sit in steerage on airplanes and consider dining at Outback Steakhouse a big night on the town. However, picking the winning six numbers in this week's lottery could not only catapult you from Outback into Smith & Wollensky Steakhouse, but also have you trading in that Chevrolet Malibu for an Aston Martin DB9.
The unlikelihood of hitting the lottery notwithstanding, we decided to play a little "what if."In alphabetical order, here are seven cars that would be on our "money is no object" list if we won the lottery. In the big-bucks stratosphere, model years advance at an erratic pace; we've chosen among only those designated as 2011 models. No fuel economy numbers are posted because, after all, this is an exercise in self-indulgence. All prices include the manufacturer's delivery charge and any applicable gas-guzzler tax.
Aston Martin DB9Price: $188,420
"James Bond" movies have helped make Aston Martin an aspirational brand for generations of car-crazy consumers. Elegant, sleek and timeless, the DB9's shell flows in what appears to be one continuous wave of aluminum.
The interior's seats and appointments would be right at home at the most exclusive furniture store. Handmade and hand-finished, the cabin's elements, consisting primarily of supple leather and real wood, coalesce into an inviting environment.
Under the hood beats a 470-horsepower, 5.9-liter, V-12 engine mated to a six-speed, driver-shiftable automatic transmission. Top speed is 190 miles per hour. Reaching 60 miles per hour from a standing stop takes 4.6 seconds.
Bond, James Bond.
Audi R8 Spyder 5.2 QuattroPrice: $173,450
The only convertible on this list, the Audi R8 5.2 Spyder is included not only because it's hotter than Phoenix asphalt on the Fourth of July, but also because it's brand new. Moreover, if it's good enough for Tony Stark in "Iron Man 2," why not the latest lottery winner?
The 525-horsepower, 5.2-liter, V-10 engine located behind the seats was first used in an Audi race car and is capable of a top speed of 195 miles per hour and a zero to 60 mph time of four seconds. Power goes to all four wheels via a six-speed automated manual gearbox, which is a manual transmission that uses paddles on the steering wheel, without the driver needing to depress a clutch. Featuring gobs of high-tech goodies, its cabin sports leather seating and carbon fiber accents.
Bentley MulsannePrice: $287,595 (estimated)
In resurrecting the Mulsanne nameplate for its all-new flagship, Bentley is not only paying homage to its great racing tradition, but also it's establishing a new benchmark in European luxury automobiles.
From its wide-eye headlamps flanking the signature matrix grille to its sensual backside, the styling is elegant yet sporty. A multimedia system with a 40-gigabyte hard drive highlights a cabin abounding in hand-crafted leather and wood. Buyers choose from several types of leather and wood.
A 505-horsepower, 6.75-liter, twin-turbocharged V-8 delivers power to the rear wheels by way of an eight-speed automatic transmission. Top speed is 184 miles per hour with 5.1 seconds needed to make the zero to 60 mph leap.
Chevrolet Corvette ZR1Price: $112,050
The most affordable car on this list, Chevrolet's Corvette ZR1 is also the solitary domestic entry. Think winning a "scratch off" rather than Powerball.
Only a few visual cues differentiate the ZR1 from the $49,900 base Corvette, but sometimes flying under the radar is preferable to showing off. A carbon-fiber hood covers a 638-horsepower, supercharged, 6.2-liter V-8. The only available gearbox is a six-speed manual. Reaching 60 miles per hour takes less than four seconds. The rumored top speed is in the neighborhood of 200 miles per hour. The cabin is more sporty than luxurious, but the seats are leather-covered, and there are lots of high-end amenities, including a head-up display that projects key driver information onto the windshield, keyless ignition and an available DVD-based navigation system.
Jaguar XJL SupersportPrice: $114,075
Oozing luxury and completely redesigned for 2011, the XJ Series has -- as its flashy edition -- the athletic XJL Supersport. The "L" identifies it as a long-wheelbase version, and the "Supersport" means it contains the explosive 510-horsepower, supercharged, 5-liter V-8 mated to a six-speed, driver-shiftable, automatic transmission.
Jaguar gives a zero to 60-mph time of 4.7 seconds and a top speed of 155 miles per hour. Despite this being the sportiest XJ, Jaguar pulled out all the stops to make it uber-opulent. Leather-covered semi-airline seats, wood accents and a leather headliner only top the grocery list of luxury and high-tech features.
Lexus LFAPrice: $376,500 (estimated)
Recent lottery winners flush with cash should have the latest "big" thing, and in the supercar world that would be the all-new Lexus LFA. Only 500 units will be sold worldwide and those will be hand-built to customer specifications.
The body work and chassis are made of reinforced carbon fiber. Its zero to 60 mph time of 3.6 seconds is achieved with a 552-horsepower, 4.8-liter V-10 mated to a six-speed automated sequential transmission, which acts like an "automated manual" transmission. It provides for quicker shifts. Top speed is 202 miles per hour. Customers will choose from among 30 exterior colors and 12 interior leather colors.
Mercedes-Benz SLS AMGPrice: $185,575
Admittedly, one reason the Mercedes SLS AMG is on this list is that its upward-opening doors are a nostalgic throwback to the iconic 300SL Gullwing of the 1950s. In fact, the entire shape of this coupe, with its elongated snout and bobbed tail, is an echo of the Gullwing.
Get-up-and-go comes from a 563-horsepower, 6.2-liter V-8 with a top speed of 197 miles per hour. A seven-speed, automated manual transmission rushes power to rear wheels capable of hauling the SLS AMG from zero to 60 mph in 3.8 seconds. Stitched leather covers most interior surfaces, with brushed metal covering the rest. Never has tradition and modern high-tech looked so good together.