6 Things in Your Home That Could Get You Hacked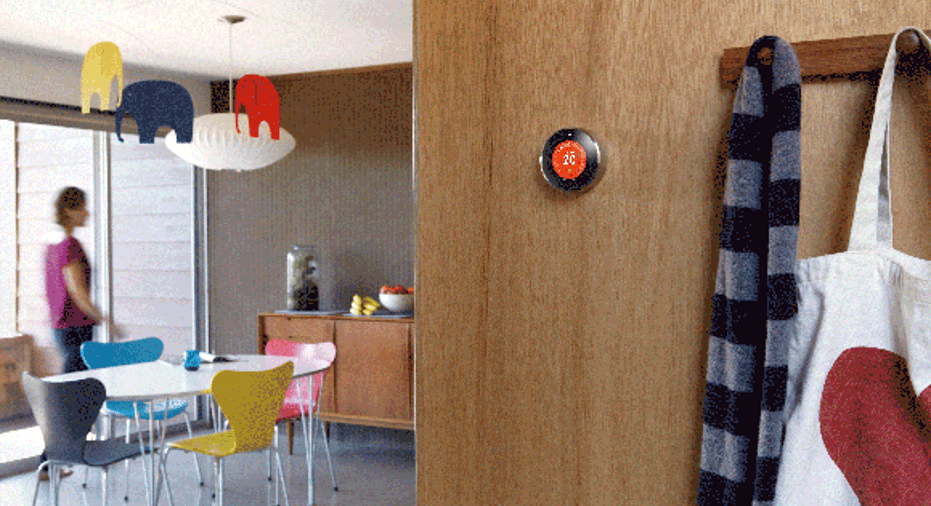 Smart devices are some of the most exciting new consumer products, and from the looks of it, they're only going to get more popular. Adding Internet capability to something as mundane as a light switch can make your home more exciting, comfortable and personalized — it can also make it more vulnerable to intruders.
The so-called Internet of Things presents a new challenge to home-tech enthusiasts. As people want to adopt new technology and enhance their everyday tasks with connectivity, they risk exposing their homes to hackers. There have been several reports of Internet of Things vulnerabilities, some scarier than others, but they're not necessarily reasons to avoid embracing new things. More than anything, they're a reminder to be cautious and aware of potential risks of Internet-connected items.
How to Protect Yourself
As boring as it sounds, reading the manual to your gadgets is a crucial first step to protecting yourself, said Adam Levin, author of Swiped, a book on identity theft, and co-founder of Credit.com.
"The issue really is all of these devices come with default passwords, most of those default passwords can be found on websites," Levin said. "A lot of consumers don't take the time to read the manual to find out exactly how they can change the password."
Internet-connected items tend to collect and transmit data for the purpose of making improvements to meet current and future customers' needs, but that connection could be an open window to unwelcome guests. If one device on your network is vulnerable, other things on the same connection could be at risk, too.
"The bottom line is we are moving more and more toward very smart products and consumers have to at least be in a position to outsmart the smart products," Levin said. "Read the manuals to determine where your points of exposure are."
And, if you ever have reason to believe your personal information has been exposed, you should monitor your credit. You can do so by pulling your credit reports for free each year at AnnualCreditReport.com and viewing your credit scores for free each month on Credit.com.
Here are some common household items that have been in the news for hacking vulnerability (besides the obvious: personal computers).
1. TVs
At the 2013 Black Hat security conference, researchers showed how Samsung's Smart TVs could be overtaken by hackers, reported Mashable. Samsung responded saying the bugs had been fixed (the company did not respond immediately for follow-up comment). Still, the demonstration at the conference raised awareness of such devices' vulnerabilities.
2. Baby Monitors
Several stories of parents hearing creepy messages coming through their baby monitors have hit the news in the last year. In one story, from CBS New York, a couple heard, "Wake up little boy, daddy's looking for you," come through the monitor in their son's room, and they noticed the hacker could control the camera. Later in 2015, a security firm issued a report saying many popular Internet-connected baby monitors lacked basic security features.
3. Thermostats
TrapX Security, a security research firm, reported in early 2015 that smart thermostats could be vulnerable to external takeover and serve as a gateway to control a home's network and items connected to it. The report focused on Google-owned Nest thermostats, though the company said there's no evidence that a Nest device has been compromised in the way the researchers said it could be, Forbes reported.
"The vast majority of hardware devices — from laptops to smartphones — are susceptible to hacking with physical access," a spokesperson from Nest said in an email. "This is sometimes called a jailbreak or rooting — and describes the kind of hack TrapX performed. A jailbreak doesn't compromise the security of our servers or the connections between non-jailbroken devices and our servers. To the best of our knowledge, no Nest device has ever been compromised remotely."
More from Credit.com:
How to Use Free Credit Monitoring ToolsWhat's a Good Credit Score?Chase Slate Review: A Great Bet If You Need Breathing Room From Your Debt
Want to know which hackable household items made the rest of our list? Check out the full article on Credit.com.
This article originally appeared on Credit.com.
Christine DiGangi is a reporter and editor for Credit.com, covering a variety of personal finance topics. Her writing has been featured on USA Today, MSN, Yahoo! Finance and The New York Times International Weekly, among other outlets. More by Christine DiGangi