5 Reasons Why Women-Owned Businesses Are Thriving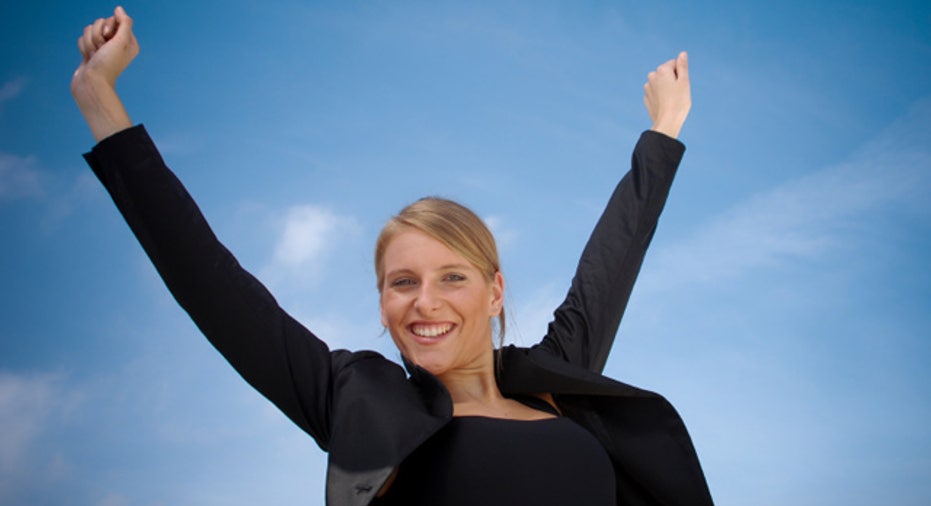 March is Women's History Month, and never before in U.S. history have women been so successful in launching and growing their own companies. For instance, the Guardian Small Business Research Institute projects that women-owned businesses will generate 5 million new jobs by the year 2018.
Today, a report by Biz2Credit provides more evidence that underscores the rapid advance of women in the business world. The second annual Women in Business Report found that average earnings of companies owned by females increased an astounding 54% in a year-to-year comparison. According to the research, average earnings for women-owned firms shot up to $54,114 in 2013, from $35,135 in 2012.
Further, the business credit scores of female-run companies improved on average to 610 from 592. This is important because 600 is a key benchmark for bank officers considering small business applications. It is challenging for any business with a score lower than 600 to secure a traditional bank loan. These companies are often forced to obtain loans from alternative lenders, which mean higher costs and fees. And while the average credit score for a business owned by a female was 14 points less than for a man-owned company, the difference has narrowed greatly since the gap of 40 points in 2012.
The analysis took into account bank information and tax filings of more than 10,000 companies that applied for small-business loans over the course of the past year. About 27% of the applicants were women-owned companies – a total that nearly doubled from last year's figure. Those requests for funds raised $55 million, and the average loan amount was $85,000. On average, females are now applying for loans shortly more than two years in business, compared to the 40-month figure (just shy of three and a half years) in 2012.
There are several reasons why women-owned businesses are thriving:
No. 1: Costs of launching a business have dropped. Thanks to laptop computers, tablets, and smartphones, companies no longer need big mainframes and large servers. They can store data on a cloud system.
No. 2: The idea of working from home suits many females just fine. Today women can conduct their business from their house and still take care of the family. It is not easy, but it is possible. In decades past, having children meant a disruption to business success.
No. 3: Promotional costs have plummeted, thanks to digital marketing and social media. So rather than spending on costly network TV spots that may or may not reach the desired target audience, marketers can connect with their targets on specialized YouTube channels, as well as their followers on Facebook and Twitter.
No. 4: Use of technology in small business lending has quickened the process and lowered the cost of capital. Competition in the marketplace among banks and other financiers in the small business lending space has been a great benefit to business owners.
No. 5: More women than men attend and graduate from college these days. Further, as they gain experience running their own firms, they have become better negotiators, marketers and CEOs. Women are running their businesses more efficiently than ever. The result is that they are looking to expand their companies at earlier stages of the business life cycle, as the survey data indicates.
Even as women continue to thrive in business ownership, there are still some obstacles to conquer.
The bright side is the figure that small-business loan approvals from female-owned companies was 31% in 2013, a rise from the rate of 26.5% in 2012. However, the success rate for funding female -owned firms is 8% lower than the 39% rate of a business owned by a male.
What may explain that is the idea that the larger banks may feel shy from doing business with a company that has been in operation less than two years. So women who own companies have been able to connect with non-banking lenders, which are more open to loaning to younger firms. Unfortunately, these lenders frequently provide capital at much higher interest rates than banks do.
Women business owners must remain confident. The more a company applies for small-business funding in the early stages, the better the rewards.Those efforts will help construct a strong business-credit history.
The more the company grows, the more women will gain that confidence that is so vital in today's business world. So as the calendar has flipped over to March, let us salute woman entrepreneurs.
Rohit Arora is co-founder and CEO of Biz2Credit, an online resource that connects 1.6 million small business owners with 1,200+ lenders, credit rating agencies and service providers such as CPAs and attorneys via its Internet platform.  Since 2007, Biz2Credit has secured more than $1 billion in funding for small businesses across the U.S.  Follow Rohit on Twitter@biz2credit.