5 Credit Tips for Recent College Grads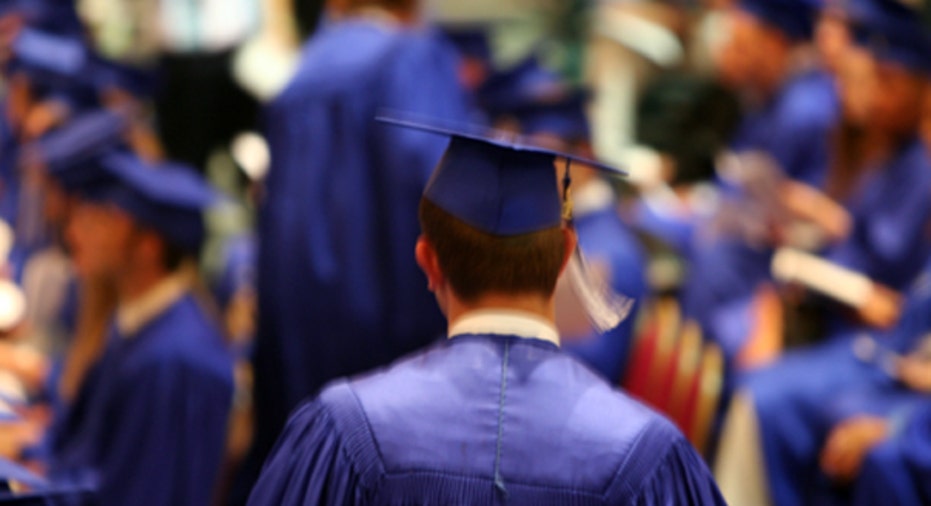 For recent graduates, the end of college means a wave of new challenges and new experiences in the real world.
While new grads may be focused on more pressing issues like sending out resumes to land their dream job, it's important they pay attention to personal finances in this transitional time.
Building a strong credit history takes time, diligence and discipline. Mistakes made as a young adult can have major implications on the ability to gain access to credit and loans for years to come.
Sound overwhelming? Relax. Here's your five-part guide to building a perfect base of credit. Follow these simple tricks and you'll be rewarded in the long run.
Step No.1: Choose Cards Selectively and Apply Seldom
Credit card companies make their cards look attractive with rewards and other benefits that is seems like free money. It's not.
Be selective about which cards you apply for, and only apply for one credit card at a time. Most credit applications result in a hard inquiry, and if you have too many hard inquiries in a short period of time, you may be less likely to be approved by lenders when you apply for additional lines of credit in the future.
Sure, it's good to have some credit; after all, it's the only way that you can effectively build credit. But you only want so much credit and you never want to use those cards to rack up a bill that you can't repay when the bill comes at the end of the month.
Step No.2: Use Your Cards Wisely
To build strong credit, use your credit card to buy everyday items, preferably things that you're getting rewards points and cash back for, and pay the bill in full every month.
Now is the time to teach yourself financial discipline—it will pay off in the long run.
Step No.3: Pay Down Your Student Loans
You'll likely feel a bit daunted when that first student loan payment comes due. However, you have a number of options between paying it in full and not paying at all. Deferment and forbearance are two ways that you can kick the can down the road, but they're not your best options.
If you've got a student loan payment that's too high, your best option is to negotiate with the lender and try and make a reduced payment every month. You'll be paying down the debt at a slower rate, but it's a start. You may also consider consolidating all your loans into one, which may help you lower monthly payments and better manage your outstanding debt.
Step No.4: Pay Your Bills on Time
Your payment history contributes to 35% of your credit score, and on-time payments matter. Set up alerts and use online payments to help you stay current when it comes to your bills.
Remember, any payment more than 30 days late will likely be reported to the credit bureaus as a delinquency. Do yourself a favor by staying on top of your bills. It's one of the easiest, simplest things you can do to build your credit.
Step No.5: Check Your Credit Report
Check your credit report at least once every year. A recent report by the Federal Trade Commission found that 20% of consumers had an error on at least one of their three credit reports.  Errors may impact your ability to receive financing on things like a mortgage or car loan or limit your access to the best credit cards.
You're entitled to a free credit report from each of the major credit reporting agencies annually (go to www.annualcreditreport.com). You can stagger these out over the course of the year, allowing you to check your credit report for free three times every year. This allows you to see, in real terms, how your hard work is paying off in terms of your credit report. It also will let you resolve any outstanding issues that might be on your credit report, such as incorrect information or even bad debts that you aren't aware of.
The best graduation gift that you can give yourself is the gift of good credit. This isn't a one-time gift, but a series of behaviors that will pay dividends over time. For example, a 50-point difference in your credit score can save you thousands or even tens of thousands of dollars over the life of a car loan or home mortgage loan. Make smart decisions now and you'll be rewarded in the long run.
Credit Sesame is the consumer's credit and lending expert, providing smarter financing for your life. We provide a complete picture of your credit and loans in one place, including your credit score, credit monitoring, customized analysis, and unbiased loan and savings recommendations – all for free. Our proprietary savings recommendation engine, with bank-level analytics, monitors the market, runs thousands of scenarios and analyzes each consumer's debt, to identify the best loans and savings opportunities.