5 Colleges That Are Worth the Cost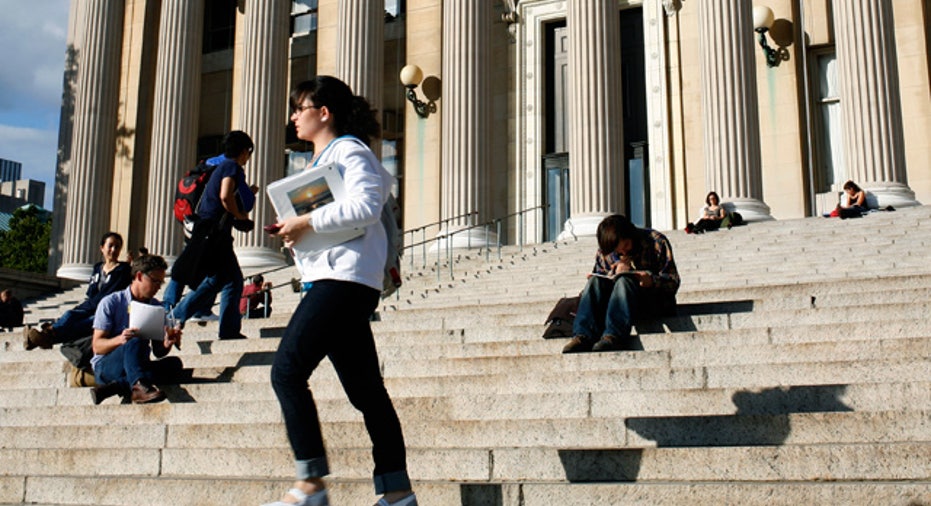 Studies show that having a bachelor's degree improves a person's earning potential, but that doesn't mean all colleges can justify the cost of their diplomas (though they certainly try). Now more than ever, experts encourage prospective college students to estimate the return on investment (ROI) of paying for a degree from a certain school, and lots of tools exist to help students with this project.
The Princeton Review, a popular education-research company, just published its 2016 "Colleges That Pay You Back" list, in which it ranks schools based on more than 40 data points, including graduate job placement, financial aid, student loan debt, graduation rates and graduate earnings. The data come from surveys of schools' administrators and students, as well as PayScale data of alumni starting and mid-career salaries.
There's more to choosing a college than favorable rankings. Even if a school seems to provide a good ROI, students and their families have to consider the risk of borrowing a lot of money to pay for college and the reality that there are no guarantees of success. Student loan debt is rarely discharged in bankruptcy, meaning those loans can dictate your financial health and impact your credit score for decades. (You can see how your student loans affect your credit by viewing your two free credit scores once a month on Credit.com)
A school with a great track record for graduate success doesn't necessarily mean it's affordable for everyone and every degree it offers. It's a good idea to research schools you are considering thoroughly when trying to find the higher education institution that is right for you. With all that in mind, here are the schools the Princeton Review gave top honors for their ROI.
5. Massachusetts Institute of Technology
2015-2016 tuition: $46,400 Location: Cambridge, Mass.
4. Harvey Mudd College 
2015-2016 tuition: $50,368 Location: Claremont, Calif.
3. The Cooper Union for the Advancement of Science and Art 
2015-2016 tuition: $40,800 Location: New York
Want to see what other schools are worth the cost according to the survey? You can find the rest of the list here.
More from Credit.comHow to Consolidate Student LoansHow Student Loans Can Impact Your Credit ScoreCredit Guide for College Graduates
This article originally appeared on Credit.com.
Christine DiGangi is a reporter and editor for Credit.com, covering a variety of personal finance topics. Her writing has been featured on USA Today, MSN, Yahoo! Finance and The New York Times International Weekly, among other outlets. More by Christine DiGangi