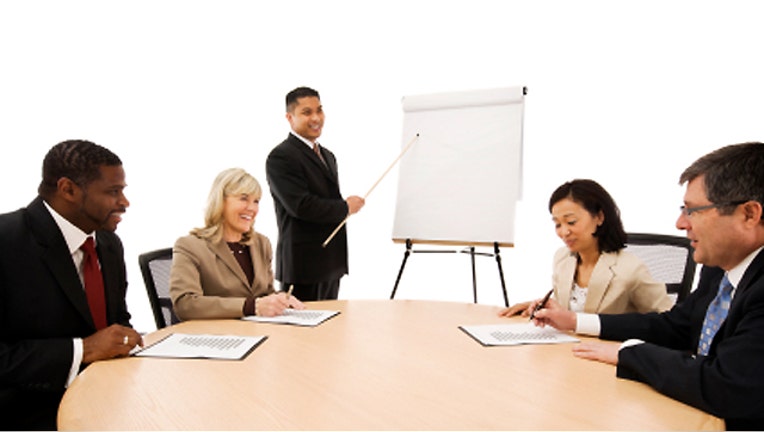 Want to be an effective leader? To be a good boss, you need to be a skilled communicator. That means more than just knowing what to say and how to make it sound convincing. It's about being open and listening to what others have to say, too. Why? A lack of openness leads to distrust, and it's a bigger issue in the workplace than you might realize.
In fact, only half of workers believe that their employer is actually upfront and open with them, according to a report by the American Psychological Association. Released in April, the 2014 Work and Well-Being Survey also found that one in three employees reported that their employer is not always honest with them, though 64 percent felt the organization they work for treats them fairly. [Honesty and Communication Key to Retaining Employees, Study Finds]
So how do employers establish an open and trustworthy environment? In his book, "Overcoming Fake Talk: How to Hold REAL Conversations that Create Respect, Build Relationships, and Get Results"(McGraw-Hill, May 2013), business communication expert John Stoker said gaining trust begins with avoiding "counterfeit conversation."
Stoker offered the following tips for employers to avoid fake talk and improve communication with their employees.
Put judgments aside. As an employer, it's important to be self-aware and realize when you're making judgments as opposed to actively listening. "By recognizing and suspending thinking or judgments, professionals become able to set aside their agendas in order to hear and consider other points of view," Stoker said.
Use "we," not "I." When you're having important business discussions or talking about things that you're passionate about, the way you convey what you have to say can create resistance in others. Stoker said that learning to express your intentions through the lens of "we," rather than "I," invites cooperation, not aggression, and makes your announcements about the team, not just you.
Ask questions. Having an effective dialogue means seeing things from your employees' points of view, too. By asking thoughtful questions, Stoker said, you're not only creating engagement, but also potentially uncovering answers to problems in the workplace.
Read between the lines.What's not being said during a discussion can often be just as important as what is being said. "Listening occurs with the ears; true attention occurs with the eyes, heart, intuition and body," Stoker said. "The trick is to listen beyond the verbal message to the nonverbal cues." It's up to you to pay attention if you want to be a good leader.
Originally published on Business News Daily.