4 Ways Not to Spend Your Tax Refund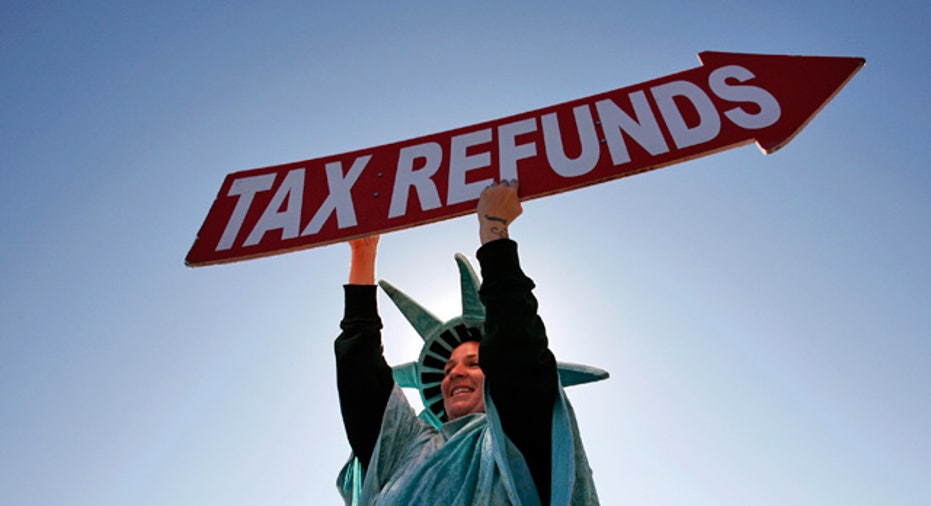 The tax refund checks hitting mailboxes and checking accounts across the country might be a welcome windfall for many Americans, but experts advise thinking twice about how you spend it.
While paying down debt or bulking up your emergency fund don't sound as fun as a vacation or a shopping spree, being responsible with your refund can bring long-term financial security.
"People tend to treat a tax refund like a lottery winning instead of incorporating it into an overall financial plan," says Dan McElwee, executive vice president at Ventura Wealth Management. "When the funds are mismanaged, it can have a negative effect on a person's finances."
Here's a look at what the experts say are the four worst ways to spend your tax refund:
Mistake No. 1: Making a Big Purchase You Can't Afford  
Don't use the check to partially finance a big-ticket item like new flat panel TV, car or gym membership, stresses McElwee.
"They are taking found money and instead of doing something more productive, they are using it as a down payment and giving themselves a high interest loan on top of that," he says.
Mistake No. 2: Spending the Money Before it Arrives
Just because you know how much you expect to get back from the government doesn't justifying spending the money before the check arrives.
"Creating a routine behavior around that money isn't healthy for the long haul," says Stephany Kirkpatrick, senior director of financial planning at online financial planning company LearnVest. "You don't want to spend money you don't have yet."
Mistake No. 3: Not Placing Your Check in Savings  
Experts recommend having three to six months of expenses saved at all times to cover any emergencies or unexpected expenditures. If you don't have that in your savings account, Gregory Sarian, managing director of private wealth management company The Sarian Group, recommends putting your check from Uncle Sam in some type of savings vehicle.
"People are woefully behind in savings for their retirement," he says. "They don't have an adequate cash reserve."
Mistake No. 4: Spending the Money Whimsically
If you are going to buy something with your refund, at least get something long-lasting and memorable.
"You want to use the money to invest back into yourself," says Andrew Meadows, consumer and brand ambassador at The Online 401(k). "Don't go out to dinner. You get three meals a day for 365 days a year."
He recommends spending the money on something productive like a class or enhancing a hobby The idea is to do something that you'll never forget. "One of the things we don't spend money on is experiences. We spend a lot of money on stuff," he says.