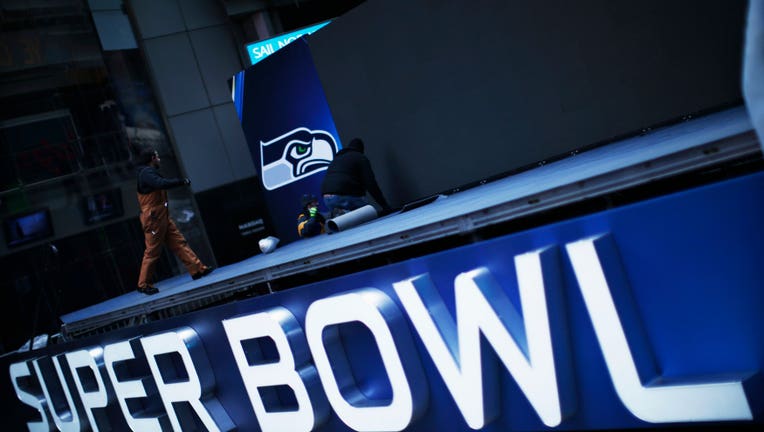 This Super Bowl Sunday, LoLa the chicken may be joining the ranks of the Coca-Cola polar bears and Budweiser Clydesdales.
That is, of course, if she can tackle Barley the dog, or the other small-business mascot finalists vying for the spotlight in the Intuit Small Business Big Game competition.  The contest – which kicked off in August – is awarding one lucky small business a Super Bowl commercial, at an average cost this year of $4 million. The four finalists were selected out of tens of thousands of applicants.
LoLa's home, the Locally Laid Egg Company of Wrenshall, Minn., sells pasture-raised eggs. Barley Labs, out of Durham, N.C., produces all-natural dog treats using leftover barley from a local brewery. Nampa, Idaho-based Dairy POOP makes dairy compost; while finalist no. 4 GoldieBlox builds educational girls' toys.
While all four finalists will receive a professional commercial, only one spot will air during the big game.
'We Had to Throw Out Our Business Plan'
The four finalists have already felt some media love.
"The media attention has accelerated the growth of the company – gosh – by probably five years," says Barley Labs' co-owner Theresa Chu. She says the dog treat company, which launched in December 2012, has grown by 100% over the past two years – much of it spurred on by the competition.
"We had bags on shelves with 14 retailers in 17 locations in North Carolina and Virginia. We've since grown to 20 retailers in 23 locations spanning across six states," says Chu. The expansion occurred after Barley Labs was named a finalist in early November.
Thanks to the rapid-fire growth, Chu and her partner Scott Beaudry tossed their original business plan out the window.
"We had a plan in place to build out our own facility a couple of years out. This has turned that into 'now,' instead of years down the road," says Chu.
A Chance to Go Up Against the Big Guys
Toymaker GoldieBlox isn't a stranger to the media spotlight. The startup made waves last year with a commercial parodying the Beastie Boys' song "Girls" – and found itself facing legal action from the band.
"The controversy over that video has been disappointing … It has taken away from our main message and what it's about: empowering girls. We want to stand behind that," says GoldieBlox founder Debbie Sterling.
Sterling says the Super Bowl slot would give the two-year-old startup a chance to compete with toy company giants like Mattel or LEGO. GoldieBlox is available online and at Toys 'R Us. Most recently, the company launched in Target stores – an opportunity Sterling says is a result of the Intuit competition.
"We're very small and we're up against big, huge brands that have multi-million ad budgets. This is a chance to play in the big leagues and get the word out," says Sterling.
A Leg Up to the Formerly Unemployed
For the Dairy POOP team, the Intuit competition has given hope to long-time friends who were going through a rough patch.
"The June before [starting Dairy POOP], I was let go from a radio station. I would basically say I was unemployed," says co-founder Ben Bieri. Co-founder Glenn Vander Woude was also unemployed at the time.
Along with Glenn's brother-in-law Scott Den Hartog, they dreamed up the idea for Dairy POOP, which sells all-natural compost made from cow manure.
"We were backed into a corner, so that's when you figure out what you can do," says Bieri. Armed with an eye-catching name (and a whole lot of cow manure), Bieri says Dairy POOP has taken off since being named a finalist in the competition.
"To say it's been crazy would not suffice. It's been crazy, surreal and challenging … a whole lot of different words," says Bieri. Business has tripled since November – even during the off-season for the gardening product.
Now, Bieri says the team is trying to lay the seeds for long-term success.
"We are trying to be as wise and as smart as possible about how we grow. Right now, if a Lowe's or a Home Depot chain came in and said, 'Give us 100,000 bags,' we'd almost have to turn them down," says Bieri. "It's a blessing and a burden."
Small-Town Farmers Heading to the Big City
Locally Laid co-owner Lucie Amundsen says the media attention from the contest helped the family business secure the capital to buy a new farm.
"The earned media we garnered from this really made lenders stop and see us in a new light. It wasn't a huge amount – right around $300,000, but that's big for us," says Amundsen. There are approximately 10,000 chickens laying eggs for Locally Laid, which sells its pasture-raised product in Minnesota, Wisconsin and Indiana.
While Amundsen says a Super Bowl ad would be tremendous for raising the profile of locally-grown food and small farmers like Locally Laid, she says the money itself could help.
"We have a triple mortgage on our house. People mistake this moment of fame for us being super-solvent, and my joke is we make tens of dollars off Locally Laid. This is a long-term goal," says Amundsen.
That said, the husband-and-wife team are keeping their heads in the game – and can't wait to head to New York City for the Super Bowl and the big reveal.
"Going on a vacation with my husband is pretty exciting. Farmers don't do a lot of vacations, and for startup farmers, it's unheard of," says Amundsen.