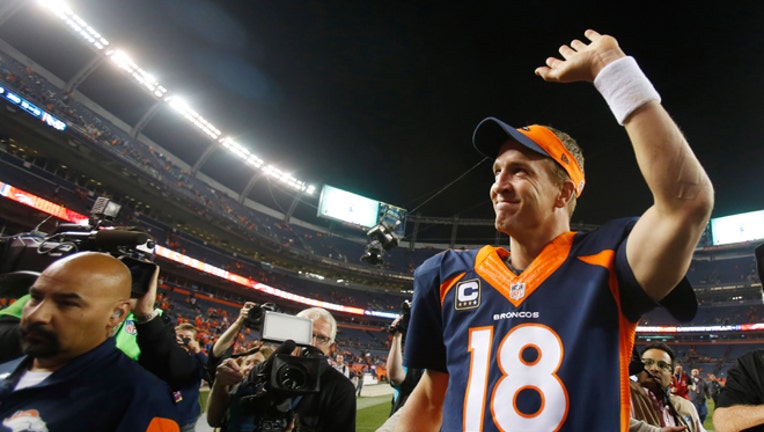 Denver Broncos quarterback Peyton Manning recently broke the all-time NFL record for most touchdown passes and continues to add to his total. This accomplishment was just another notch on the belt of the storied career of the future Hall of Fame. Manning, who is also the franchisee of 21 Papa John's fast-food restaurants, has displayed admirable skills on the football field that every successful entrepreneur can relate to.
Here are just four of the lessons that entrepreneurs can learn from Peyton Manning.
Communicating with teammates
NFL fans likely have heard Manning shout 'Omaha!' dozens of times; however, he's not referring to Nebraska's largest city. The phrase is a pre-snap communication to offensive teammates on the direction of the play.  Manning is undoubtedly the most active quarterback at communicating at the line of scrimmage.
Communication is essential to an entrepreneur's success. You can have the greatest idea, but it goes nowhere if you can't communicate the advantages and benefits.
Learning from mistakes
It is common to see the Broncos QB on the sidelines reviewing previous plays with his offensive coaches to identify missed opportunities and to improve during the course of the game. Despite his incredible career accomplishments, Manning, like anyone else, is not perfect.  While he has more TDs than any other quarterback, he has also thrown more than 220 interceptions to lead all current players.  This is not a slight at the 38-year old Manning, but merely a reminder that even the best of us make mistakes.
What matters is staying focused on improving.  Manning led the league in interceptions as a rookie, giving the ball away 4.9% of the time.  So far this year, it's a miniscule 1.4%. Naturally, every entrepreneur will make mistakes, especially in the early stages. It is important to draw lessons from previous miscues and not to let errors deter you from taking future risks.
Leading by example
Manning constantly coaches his teammates on ways to improve their game, both on the offensive and defensive side of the ball.  He presents himself the way that bolsters an organization.  He is well spoken, often humorous, and seemingly good natured -- admirable skills in business.
Being accountable
Manning is not shy to admit to his own mistakes or to alert teammates and coaches about areas in need of improvement. Being accountable for issues up front enables the organization to focus on the preparation of a solution to the problem.
The Company Corporation does not provide legal or tax advice.
E.J. Dealy is CEO of The Company Corporation, the small business unit at Corporation Service Company® (CSC®), which incorporates tens of thousands of new businesses annually and provides ongoing compliance services to 200,000 companies located throughout the U.S.