4 Critical Mistakes to Avoid When Hiring Gen Y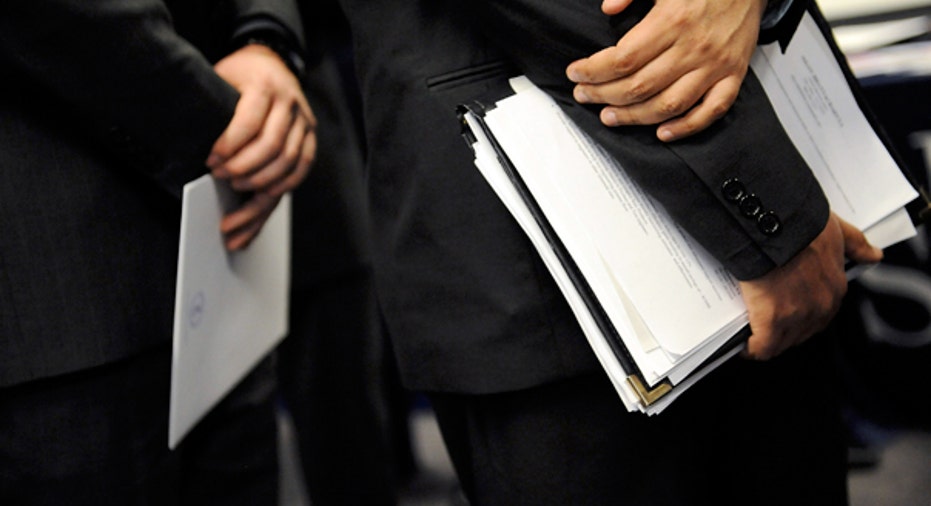 As more millennials continue to enter the workforce, employers are increasingly turning their attention to recruiting them. But if employers think Generation Y workers will respond to the same old tactics they used in years past, they may want to think again: Millennials aren't always the easiest to recruit.
"[According to a Kauffman study], 54 percent of millennials either want to start a business or already have started one," said Ryan Jenkins, millennial keynote speaker and author. "As technology and the Internet enable new avenues for entrepreneurship, not only do recruiters have to compete against other companies wooing young talent but now have to also compete with millennials' passion and entrepreneurial aspirations."
It's clear that millennials have different values than previous generations when it comes to work, and if employers want to attract this group, they need to put themselves into the millennial mindset. Here are four critical mistakes companies make when recruiting Gen Y, and what you should do instead. [The 5 Places Millennials Want to Work Most]
Only highlighting compensation
Research has shown time after time that money and benefits are no longer the most important factors when millennials are choosing a job. A recent survey by Match Marketing Group found that only a quarter of millennials consider benefits extremely important when choosing a job, but 84 percent rated having meaningful work that makes a difference as very or extremely important.
"Traditional recruitment is based on money," said Lisa Ritchie, senior director of talent management at Match Marketing Group. "Millennials worry about teamwork and having meaningful work, [so] to attract the top [talent] it is important to demonstrate the value of work and the opportunity to build community with your team."
"The compensation has to be on par with [other employers], but it won't be everything [to millennials]," added Joe Ungemah, psychologist and vice president and head of the leadership practice at member-based advisory board CEB. "CEB research shows this generation is actually motivated by opportunities to develop and grow...rather than by salary."
Failing to show Gen Y a career path
As Ungemah noted, millennials want to know that they have room to grow when choosing an employer. Brett Farren, president and CEO of Match Marketing Group, agreed, and advised recruiters to lay out a career path for millennial employees.
"Millennials are interested in long-term career planning, [and] are looking for more opportunities to chart their path within their organization," Faren said. "Creating five-year plans for millennials is something [employers] might want to think about to attract them."
Outlining a career trajectory is an important step for millennials, whose reputation for a sense of entitlement stems from the fact that they expect to move into leadership positions more quickly than previous generations, Ungemah said. If this group of workers knows upfront how long it might take them to advance, they may be more likely to stick around and work toward those career goals.
Ignoring company culture
More of today's employers are catching on to the fact that company culture plays a huge role in attracting millennials, but some still fail to understand that this generation cares a lot about its work environment and the people in it. Putting your culture and values on display will help Gen Y employees form an opinion about your company.
"During the recruitment process, focus on opportunities for teamwork at the office," Farren said. "Provide examples [and] include other millennials who are currently working for you."
In an article on millennial recruitment tactics, Jenkins recommended several ways an employer can highlight the company culture to millennial recruits, including an employee-run blog, virtual tours and "behind the scenes" content on your company website, sharing a few of your office social perks, and using your younger workers as part of your recruiting team.
Discounting workers without a full skillset
If you're seeking a millennial worker for a lower-level position, don't write off a candidate just because he or she doesn't appear to have all the skills required to the job. Ungemah reminded employers that Gen Y hires, especially recent graduates, don't always have the necessary skills to succeed right off the bat — it's better to take a more holistic view, and consider the potential employee's overall fit and ability to learn. Then, once you find the right candidate, you can invest in training them to fill in any skill gaps.
"Expect that they can't fill the job requirements straight away," Ungemah told Business News Daily. "Millennials need more structure than any other group in the past, but in terms of traits, they tend to be trusting and risk-averse. They're likely to be long-term [employees] if you help them understand what's expected of them."
Originally published on Business News Daily.