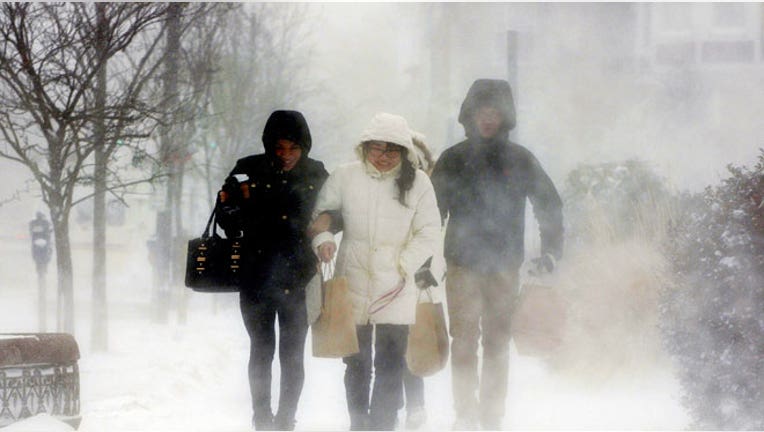 The brutal winter of 2014 has hit small companies hard, particularly in the Northeast and the Midwest.
January and February are usually slow months to begin with for many small business owners, as shoppers have to pay off debts from the holidays before hitting the stores. It has been particularly challenging for retailers, whose revenues are down 13% from the same period last year, according to a study from my company.
Transportation suffered an 11% decline, mostly due to weather-related challenges, while construction, down 9%, also took a hit. Accommodation and food businesses declined 7.5%, and the arts/entertainment sector saw its income drop by 7%, as well. Business suffered as people opted to stay home rather than travel in frigid and frequently icy conditions.
Even though it feels like we have been stuck in a never-ending rerun of Groundhog Day, bad weather isn't bad forever. It is easy to get lost in the doldrums of what's happening in real time. However, an unexpected slow period need not be devastating.
Here are some tips:
No. 1: Plan your warm-weather marketing for the summer
You cannot do much about the weather, but one idea is to highlight delivery service. People simply don't want to venture outside when the weather is freezing. Print fliers and take to social media to let people know that you will come to them. Offering "snow deals" and other discounts is another way to entice customers.
If you are a restaurant that has suffered because of the cold weather, think of promotions that you can run that will highlight your outdoor seating once the temperatures rise. There will be plenty of pent-up demand.
A great example is Foley's NY Pub & Restaurant in New York City. During the winter, the sports bar promotes the fact that it has NHL hockey (and this year, the Olympics) on its big screen TVs. As Spring Training gets underway, owner Shaun Clancy offers discounts to leagues that host their Fantasy Baseball drafts at Foley's.
No. 2: Don't get hooked on cash advances during slow periods
Run as lean and mean as you can. Many small business owners take cash advances when their cash flow is bad. While they can get the money quickly, the interest rates are high. If you aren't desperate, you can get bank loans at much better interest rates. SBA lending is coming back. Often, once a business starts taking cash advances, they get hooked on it, pay too much for it, and get caught in a never-ending cycle of borrowing.
No. 3: File your taxes early
Use the slow period to prepare your tax returns. If business is down, you may have more time to collect your documents and meet with your accountant. This is especially important if you expect to receive a return. If you think you might be getting money back, why wait until April 15?
"Many of my clients are getting an early start," says John Schetelich, who has specialized in preparing small business tax returns for over 20 years.  "Having your paperwork ready really streamlines the process and it helps you get your refund faster."
While the snow of this long winter may linger, eventually spring will be here. The days will be longer, the temperatures will be warmer, and brighter times await us.
Rohit Arora is co-founder and CEO of Biz2Credit, an online resource that connects 1.6 million small business owners with 1,200+ lenders, credit rating agencies and service providers such as CPAs and attorneys via its Internet platform.  Since 2007, Biz2Credit has secured more than $1 billion in funding for small businesses across the U.S.  Follow Rohit on Twitter@biz2credit.