3 Questions to Ask Yourself When Picking a College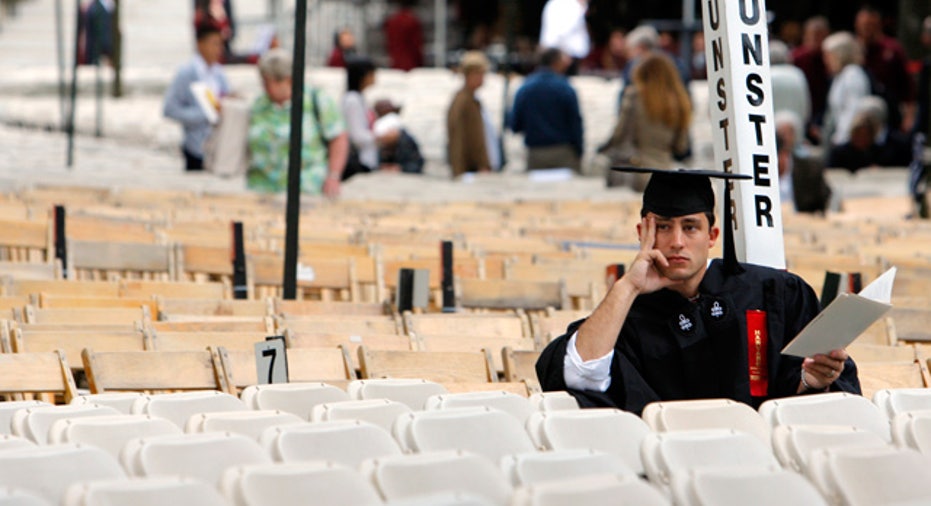 The opportunity of higher education should be available to all, as it is a factor in determining potential income and future career success. Skyrocketing costs associated with college, however, can cause an aspiring and capable student to abandon dreams of secondary education, prevent them from attending their top choice school, or force them into years of student loan debt.
According to the College Board's Annual Survey of Colleges, about 60% of bachelor's degree recipients in 2012-2013 borrowed money to attend college, at an average of $27,300.
Whether paying for college upfront, receiving grants or scholarships or taking out loans, future students should consider secondary education an investment, and they should home in on what potential colleges would be the best fit for the money in order to receive an experience that fits their needs and desires. Making a final decision is tough, but getting informed is the first step. A good starting point is U.S. News & World Report college rankings. They report on college scores in categories from top value schools to the universities with the most fraternities and sororities, and even "A+ Schools for B Students."
With this in mind, here are some questions to help you determine which colleges are a good fit for you.
1. What Do You Want to Do After Graduation?
For many, the end-goal of college is to begin a career in their chosen field. Before selecting a program of study, think about long-term life and career goals. Trust me—not everyone knows what they want to do before the first day on campus, but it's essential to reflect on this question in order to come up with a plan.
A recent Forbes article cited research from an online jobs site, CareerBliss.com, which rated the happiest and least happy middle-market professions in 2014. The study took into account things like work-life balance, company culture and compensation. Careers that ranked highest in happiness levels were database administrators and recruiters.
Research the projected income of any given career. Sites like Salary.com let users type in any job title for insight on average income across the country. The Bureau of Labor Statistics 2012 study of highest paying jobs included several healthcare positions, jobs in the engineering field as well as business and marketing professions.
2. Which Program Will Help You Get There?
When you have a long-term career goal, you can then narrow down programs of study as well as potential colleges. If interested in the business sector, look into schools with successful undergraduate programs. The U.S. News & World Report undergraduate business school study lists some of the best programs, from private to public and those with a high price tag, and ones that are less than $10,000 a year in tuition. The same goes for many specialized programs across disciplines.
Among these top universities, it's not all about the classroom experience. The University of California-Berkley is in the top five best business programs, yet still boasts 700 campus organizations, including more than 55 fraternity and sorority chapters.
3. How Do You Fill Your Downtime?
Choosing a college is about finding the right mix of what's important for both professional and personal growth. When you have your nose in the books, look to fill your downtime with on-campus activities. Extracurriculars are a way for applicants to distinguish themselves from other students and highlight skills. Not only can extracurricular activities help you meet people and broaden your horizons, it can also help boost your resume after you graduate. For example, if you go to a liberal arts college without a business program, you could run the school newspaper's advertising sales group to demonstrate your business skills. Extracurriculars can also help you try out different professional areas of interest before graduation to see what you like.
As a fresh graduate, these experiences are important when interviewing for jobs. Adam Grealish, founder of the job recommendation engine Roletroll.com, said in a recent Forbes article to talk about past "wins." He's found that while recent graduates lack work experiences, holding an office in an on-campus organization or winning a community award for community service gives them a platform to discuss the skills and personal qualities that contributed to their success.
When making any financial investment from a car to a college degree, first consider a few basic questions that can help to decide what is best for you.
More from Credit.com
This article originally appeared on Credit.com.
John Coogan is the Executive Director of Children of Fallen Patriots Foundation. More by John Coogan