3 Critical Communication Tools for Your Business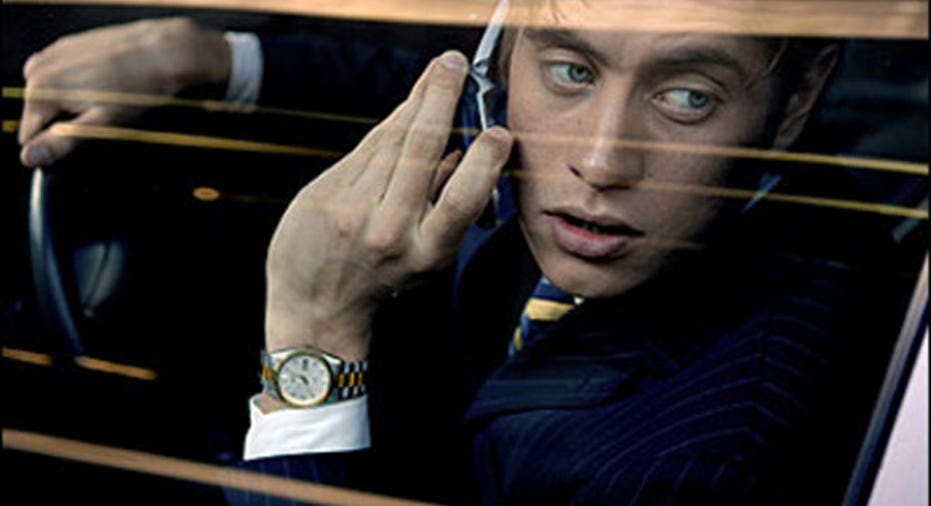 When it comes to business today, there are a number of growing trends. There is the ever-mobile workforce, the increase in remote employees, and flexible workweeks offered as a perk to attract top workers. It's important for employers to embrace the trends that make the most sense for their business without getting swept up in needless workplace fads.
As a partner at, what I would consider, a highly modern business, there are a number of tools we use to get through the day unscathed. My colleagues and I all work remotely (but do keep co-working space that we utilize every so often). We use phones to communicate when we're on-the-go, and we rely heavily on task management systems to keep us efficient and organized. Not all workforces operate like this, but those that do, and those that are headed in this direction, can learn from our successes and mistakes.
There are critical tools that help us succeed, and today I'd like to share 3 smaller tools that we couldn't live without.
EasyGrouper (for "Bring Your Own Device")
EasyGrouper is one of those apps that you don't realize you need until you absolutely need it. It's a software designed around the BYOD workplace movement. We all use our personal phones to communicate with each other and we didn't originally have everyone's contact information in one place. If I were meeting the team downtown for a sales pitch and didn't have a team member's new cell number, I would have to go into my email, find one with an email signature, and then place a call to find out if everyone was parking, on their way, or already in the client's waiting room. EasyGrouper eliminates all those steps and gathers all employee contact information in a cloud-based server.
MORE ALLBUSINESS: 
<a target="_blank" href="http://www.allbusiness.com/top-25-home-based-businesses/16659292-1.html">The  Top 25 Home-Based Business Ideas</a>

<a target="_blank" href="http://experts.allbusiness.com/slideshows/10-websites-where-you-should-have-your-company-profile-listed/#.UkCLGX9LqWU">10 Web Sites Where You Should Have Your Company Profile Listed</a>

<a target="_blank" href="http://experts.allbusiness.com/25-frequently-asked-questions-on-starting-a-business/8225/#.UkCMO39LqWV">25 Frequently Asked Questions on Starting a Business</a>

<a target="_blank" href="http://www.allbusiness.com/creative-new-business-ideas/15562979-1.html">The 10 Most Creative New Business Ideas Out There</a>
Additionally, EasyGrouper gives each of us control over our personal information and status. We can make it clear to everyone when we're on vacation, in a meeting, or available to talk. It's also possible to send a quick text to everyone with pertinent details like a last-minute meeting location change. Since 97% of text messages are opened, texting is a great platform for critical team communication.
EasyGrouper shouldn't be mistaken for simply a contact management system. It's an entire workplace communication tool in the form of a single app that you can pull up from anywhere. It's absolutely the most useful business-oriented app on my phone.
Sqwiggle (for Frictionless Video Chat)
We love Sqwiggle. We talk about Sqwiggle so much, sometimes I worry we sound like one giant commercial for the company. But seriously, it's the best! At first I was hesitant that this tool might come across as a little bit "Big Brother", but it greatly improves efficiency and communication. The Sqwiggle software is easily downloaded onto your computer and it lets you work virtually alongside the rest of the team.
As a remote workforce, teamwork can be difficult. Google hangouts are scheduled days in advance and there's little time for innovation or just general chit chat. Sqwiggle allows for camaraderie and spontaneous collaboration. Brainstorming content pieces or discussing a pitch for a new client can happen most effectively on Sqwiggle. If you haven't yet explored the world of Sqwiggle but you're part of a remote team, it's definitely worth investigating.
Boomerang (for Meticulous Email Management)
Boomerang is another must-have tool. Besides bouncing emails back into your inbox at your discretion, it also lets you send items later so you don't hit people on the weekends or off hours. Boomerang also has a read-receipt option so you know if people opened your email. These characteristics and more make it the perfect addition to a workplace email environment.
There are plenty of programs that improve communication, collaboration, and innovation, but others we utilize like Basecamp, GoToMeeting, and DropBox are more well-known. Hopefully the applications above are ones you've never heard of, or barely looked into. It's worth trying them out or introducing them to your team to see if they are a good fit for the office.
Companies that are willing to accept change and explore new tools embody the agility and openness that is critical to modern business success.
Brian Patterson is a partner at Go Fish Digital, an online marketing firm based in the Washington, D.C. area. Brian practices and writes extensively on the topics of Online Reputation Management and Search Engine Optimization. His experience ranges from helping small businesses beat out national brands for top industry keywords to helping Fortune 500 companies protect and defend their online reputations.