3 Companies Awarded for Policies that Promote Advancement of Women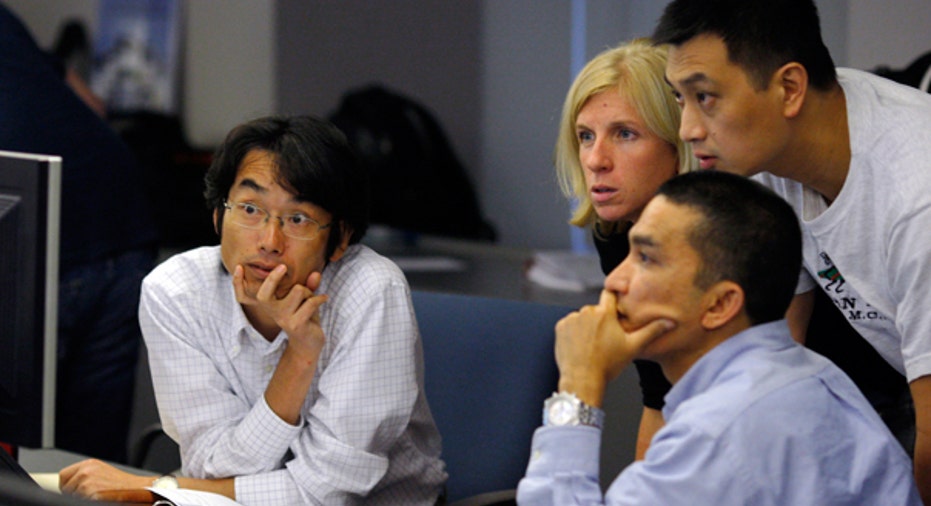 Amid a time when studies have shown women's career advancement has leveled off, Catalyst honored three companies that use innovative organizational approaches to address the recruitment, development and advancement of women.
Kaiser Permanente (NYSE: KP), McDonald's Corporation (NYSE:MCD) and Time Warner (NYSE: TWX) received the Catalyst award at the non-profit's annual award conference March 29. The winners were recognized for their ability to develop and advance women in business by demonstrating the commitment of senior leadership and effectively communicating strategy and creating accountability systems and tools to measure progress.
While some companies are making significant strides, women still face an uphill battle in the corporate world. "Women lag men with the same education, same career status and same family life," says Ilene Lang, Catalyst president and CEO.
Here's a look at the practices of Kaiser Permanente, McDonald's and Time Warner that have proven successful in achieving equality in the workplace.
Kaiser Permanente
Kaiser's Achieving Our Mission and Growing the Business Through the National Diversity Agenda sets policy to hire and advance a diverse, often bilingual, workforce, subcontract with an increased number of minority and women-owned business suppliers and be attentive to membership race, ethnicity and language preferences to help reduce treatment disparities and customize care.
More than one-third of the company's board members are women and four of eight regional presidents are women. In 2009, women held 50% of the company's senior executive positions up from 47% in 2007, and for the same period, racially/ethnically diverse women held 18% of these positions, up from 11%.
The company, which serves 8.7 million members, has a best friend at work program that "encourages employees to get to know people as people," says Diane Gage Lofgren, senior vice president, brand strategy, communications and public relations.  She also hosts off-hours, off-site dinner parties.  "We learn a lot about each other and our families at these events."
McDonalds Corporation
With operations in 117 countries and more than 60 million customers visiting its restaurants daily, McDonald's has developed programs, policies and initiatives that are sufficiently nimble and scalable to advance women within varied geographies.
Since 2006, when the fast-food giant launched Freedom Within a Framework: Global Women's Initiative, employees of all age, gender and work level have benefited from the sharing of detailed business plans, communications strategies and best practices rolled out with relevance to local markets.
Employees from all ranks and markets are program contributors, enabling regional groups to create content and programming directly appropriate to local cultures and markets--essentially a grassroots-generated initiative within a global system.
There are challenges to instituting behavioral change in countries in which culture does not support the advancement of women, notes Pat Harris, global chief diversity officer and vice president. Harris calls the company's accomplishments in China, Korea and Malaysia "amazing," in large part because the company created a task force for front-end planning, asking men as well as the women what would and would not work in their local restaurants.
The hamburger chain has a history of advancing restaurant or crew managers to leadership roles within the corporation. Years ago, Jan Fields, who is now president of McDonald's USA, walked into her local McDonald's for a soda and was hired by the manager on the spot.
This people policy was stepped up in 2004 and as a result, women restaurant managers in the Asia Pacific, Middle East and Africa region increased to 35% from 27% and to 52% in Europe from 45%. Also between 2006 and 2010, women managing directors increased from zero to 36% in APMEA; in the U.S., women general managers increased to 38% up from 13% for the same period.
Time Warner
When Time Warner merged with AOL in 2000, company leaders saw a need to increase employee morale, rebuild trust, unify culture and capture the multicultural essence of its varied market segments.
A robust pipeline of women slated for leadership roles (vice president and above) to top management increased to 42% from 37% from 2003 to 2009.  In the same period, women's representation in executive management rose to 23% from 18%. The company cites its high-potential development programs, employee resource groups and vigorous employee development review process as contributors to these advancements.
According to Lisa Garcia Quiroz, senior vice president, the company encourages leadership candidates to gain experience operationally in all areas of the company, an important preparation to being a general manager. This could mean the opportunity to experience digital properties as well as roles in sales and marketing. In the 21st century, content is as important as marketing and the change in pushing out content will occur at breakneck speed.
This "zigzag effect" can force women out of their comfort zones, and ideally the help of a sponsor can provide support and resources in process.
Having honest conversations with superiors is important, says Quiroz, but "you must be willing to listen."
Similarly, leaders must choose candidates with intention and ask: "'Who should be doing this job next?'"