1960's 'Jurassic' Park Lives On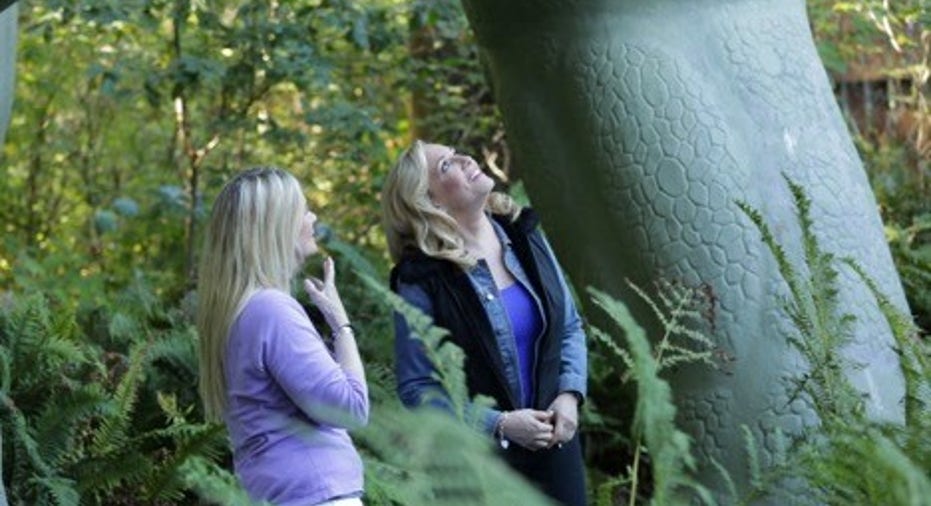 An Oregon woman vows she won't let her family's 62-year old dinosaur-themed roadside attraction go extinct.
"A lot of visitors tell me it's magical," said Kiki McGrath, who inherited Prehistoric Gardens in Port Orford in 1999.  "I hear that all the time-- there's a magical something out there."
The park, located off the Pacific Coast Highway, is the creation of McGrath's grandfather, Ernie Nelson, a frustrated accountant who dreamed of being an artist.
"He wanted to create something and share it with everybody," said McGrath, whose family is featured on Strange Inheritance with Jamie Colby. The episode premieres Monday, January 30 at 9:30 p.m. ET on Fox Business Network.
As a child in Minnesota, Nelson loved to draw dinosaurs. After getting married during the Great Depression, he chose the stability of an accounting career. He once got an offer to be a cartoonist at Walt Disney Studios -- then talked himself out of it.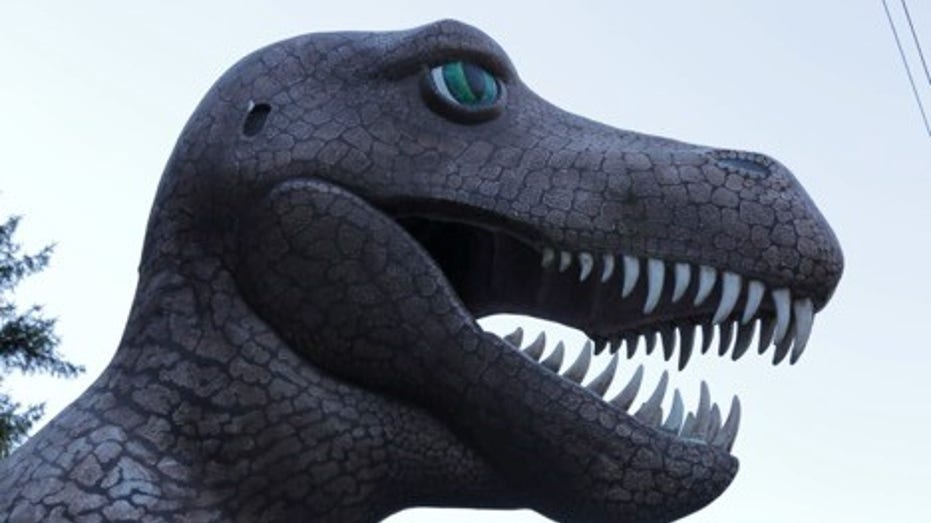 "He had two children, so he decided he just couldn't pick up and leave," Nelson's daughter Bennii told Colby.
But the dream kept calling, and in 1954 -- at age 47 -- he quit his desk job, bought 70 acres on the Oregon coast and began sculpting life-size dinosaurs out of concrete, painting them in fine detail.
"When everybody else told him he was crazy, he just said "No, I'm gonna build dinosaurs," said his great-granddaughter Rain Halcumb.
Nelson's biggest creation: a 46-foot-high, 86-foot-long brachiosaurus.
Douglas Kirby, author of two books on roadside attractions, said Nelson knew what he was doing.
"After World War II, GIs came home, had families, bought cars and took summer vacations," Kirby explained. "The U.S. highway system was built out across the country, and these attractions cropped up."
Nelson ran the park until he died in 1999 -- a 91-year-old dinosaur himself.
"I think he was hoping someone would carry it on," said McGrath, who volunteered for the job and has run the park ever since.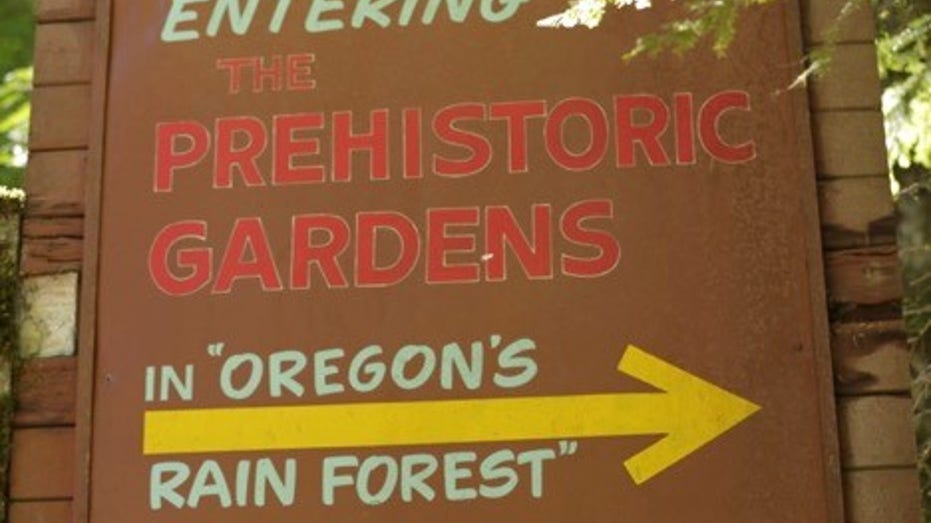 Kirby said McGrath has done a remarkable job keeping Prehistoric Gardens open -- while many other roadside attractions from the sixties and seventies have closed down.
"A lot of those great parks were also the vision of a single person, and you could feel their enthusiasm in everything," he said. "But by the third generation, there's nobody to carry themon, and all of a sudden they're gone."