13 Healthcare Stats That Will Blow You Away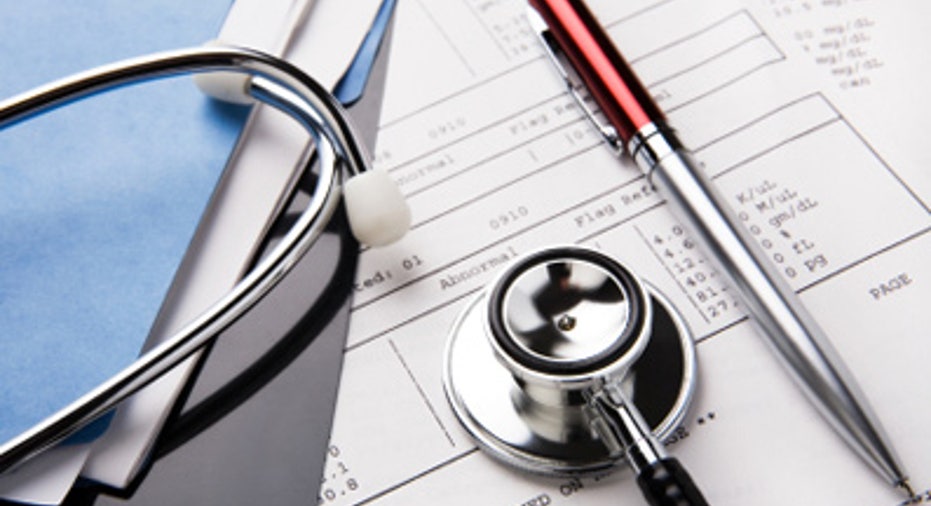 You know healthcare is a major concern for people all over the world and that it's an expensive affair here in the United States. But there are lots of things you probably don't know about healthcare and that you would do well to know. Here are 13 healthcare stats (many with eye-popping associated stats) that are likely to blow you away.
Healthcare spending in the United States recently made up more than 17% of our gross domestic product. If you were thinking it's a big part of our economy, you were right.
Total healthcare spending in the U.S. was about $3 trillion in 2014. Some 20% of that was spent on doctors and clinical services, 32% was for hospital care, 10% was for prescription drugs, and 5% went to nursing care facilities and care-focused communities. (Other costs included retail medical equipment, dental services, home healthcare, and more.) It's estimated that the total will be $5 trillion by 2022, only six years from now.
Healthcare spending per capita in America was $9,403 in 2014 per World Bank data, way more than most other developed countries. (It was just $5,411 in Germany, for example, $5,292 in Canada, and less than $4,000 in the U.K. and Japan.)  
According to Fidelity Investments, a 65-year-old couple retiring today will spend, on average, a total of $245,000 out of pocket on healthcare. That doesn't include what Medicare or other insurance providers will pay.
According to 2015 data from the Kaiser Family Foundation, 26% of adults aged 18 to 64 reported that they or someone in their household had trouble paying medical bills in the past year. The group included both insured and uninsured, with fully 20% of insured folks having trouble. (The figure was 53% for the uninsured.)
Obamacare has moved 20 million Americans from the uninsured category into the ranks of the insured.
Recently, 37.8 million Americans were enrolled in the original Medicare program, with another 18.1 million in Medicare Advantage and other plans, for a total of almost 56 million Americans in the system. That's a lot more than the 19 million who signed up with Medicare launched in 1966. 
More than 12.2 million people work in healthcare in the U.S., as of 2014, per the Kaiser Family Foundation.
U.S. life expectancy for the elderly has been improving in America in recent decades, but we still lag other developed countries in life expectancy. 
The cancer mortality rate is highest in Kentucky and West Virginia and lowest in Utah and Colorado, per 2014 data from the Centers for Disease Control and Prevention.
The leading causes of death in the U.S. in 2014, per the Centers for Disease Control and Prevention, were: Heart disease (614,348 deaths), cancer (591,699), chronic lower respiratory diseases (147,101), accidents (136,053), strokes (133,103), Alzheimer's disease (93,541), and diabetes (76,488).  
The typical cost of one DaVinci robotic surgery machine, made by Intuitive Surgical: between $1 million and $2 million. So far more than 3 million surgeries have been performed with them.
Many healthcare stocks have made their longterm shareholders considerably wealthier. For example, over the past 20 years, UnitedHealth Group averaged 19.7% annual growth, enough to turn a $5,000 investment into more than $182,000. Gilead Sciences, maker of the very expensive hepatitis drugs Sovaldi and Harvoni (costing roughly $80,000 for a course of treatment), averaged 28.1%, enough to turn $5,000 into nearly $708,000.
Healthcare is not only a fascinating field and a field critical to our well-being, but it's also one worth watching -- because of its effect on our wallets. Its costs can make us poor, but if we invest in it, we may be able to profit handsomely.