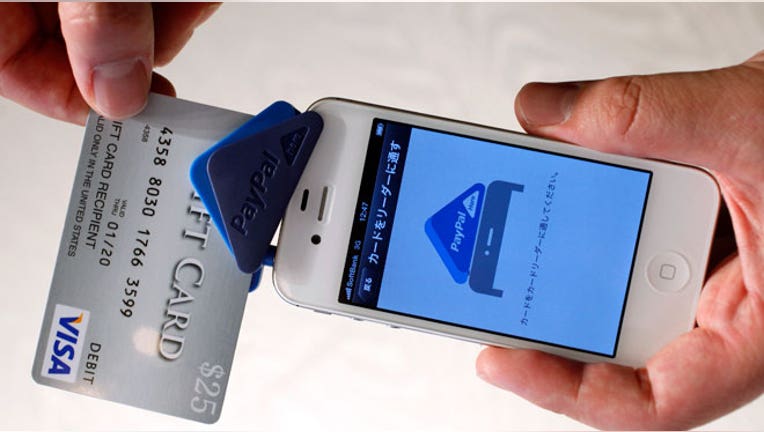 Your plans for the New Year call for growing your company's revenue in 2014, but where will your increased sales come from — a larger salesforce, new markets, or product innovation? The likely source of new customers will be e-commerce. Just look at the evidence: this past holiday season Black Friday was a bust while Cyber Monday hit the ball out of the park!
In the eMarketer latest forecast for U.S. retail e-commerce and mcommerce sales for the full year, it is estimated that U.S. e-commerce will have generated $262.3 billion in sales for 2013, an increase of 16.4 percent year over year and slightly higher than the 16.2 percent increase last year. By 2017 eMarketer estimates that there will be $440 billion in sales for a compound annual growth rate (CAGR) of 13.8 percent. The question is how small businesses can capture their share of the e-commerce explosion.
Here are 12 e-commerce strategies you should plan to implement in 2014:
1. Micro-Target an Online Audience. E-commerce is basically about establishing a "territory": defining and designing a site to reach an audience with a common interest or characteristic. Whatever your product or service, define your company's niche markets that you can penetrate online with specialized offerings.
2. Personalize. Site visitors are demanding one-of-a-kind experiences that cater to their needs and interests. Technology is available, even to smaller players, to capture individual shoppers' interests and preferences and generate a product selection and shopping experience led by individualized promotions tailored to them.
3. Create Content to Build Stickiness. Winning e-commerce deploys crowd-sourced content to make a site "sticky" for potential buyers. Amazon attracted millions of consumers by encouraging them to share their opinions of items like books and CDs. What is your strategy to help potential customers for your products or services find you via Google? Use keywords and meta tags to raise your ranking in search results.
MORE ALLBUSINESS: 
4. Tailor the Browsing Experience to Target Segments. Brand-appropriate site design and well-structured navigation remain key ingredients for attracting an audience and getting them to come back. Provide an enticing browsing experience across online platforms. If you want to sell backpacks to college students, for example, use vibrant colors with a flashy design to evoke a sense of youth and adventure.
5. Integrate Across Channels. Create multi-channel offerings, enabling your consumers to experience your brand consistently, whatever their shopping method of choice. But be sure that products you are selling via different channels are sufficiently differentiated to account for price differences.
6. Invest in Mobile. Mobile commerce is growing at a rate of over 130 percent annually. If you lack a robust mobile commerce platform, you will see a dramatic drop off in revenue over the next several years. To stay competitive, you need to offer mobile-accessible services such as delivery status, real-time notifications, click-to-call, maps, and product information.
7. Tap into Logistics. To accommodate growth, you may need to tap the capabilities of third-party logistics providers (3PLs) to manage a high volume of complex orders. Reverse logistics, the ability to handle returns and exchanges quickly and economically, is becoming a key differentiator. Same-day delivery and innovative fulfillment networks can be competitive advantages.
8. Consider Subscription Commerce. Subscription commerce takes several forms. In the replenishment model, a commodity item is sent to the customer every month. The discovery model is more promising. It offers a subscription to a curated experience that delivers new, hard-to-find, or customized items periodically to the customer's doorstep.
9. Bypass the Middlemen. The Internet is enabling small companies to reach lots of consumers quickly. Manufacturers, including factories in China, are increasingly willing to work with small brands. They have discovered that small brands are more likely to introduce new products to market because they are less constrained by shelf space limitations and complex supply chains.
10. Offer a Seamless Experience Across Channels. Your sales will grow if you ensure that product availability, promotional strategies, and brand experience are consistent across all channels — whether online, in-store, or on a mobile device. Implement cloud-based supply chain technology to gain visibility into your performance across all channels.
11. Curate a Proprietary Selection. Proprietary selection is a strategy that focuses on "curating" a narrow and deep assortment of products in a particular segment. These sites make merchandise feel exclusive due to the depth and originality of the assortment, the difficulty in finding the products elsewhere, and the power of customer communities.
12. Sell Internet-Only Merchandise. This is a strategy that builds an exclusive brand — with ecommerce as the core distribution channel. By offering goods that are not available elsewhere and selling them directly to the consumer online, you maintain much greater control over your margins.
Jennifer Knight and Michael Evans are partners in Newport Board Group.
Michael Evans is Managing Director for the Newport Board Group, a partnership of board directors and senior executive leaders with deep knowledge of business strategy, operations, and capital markets. Previous to Newport, Michael L. Evans had been with Ernst & Young since 1977 and served as a partner since 1984. During his 34 years with the firm, he served as a tax, audit and consulting services partner, specializing in real estate companies and publicly traded entities. Michael served as the firm's Global Director of the Real Estate and Construction Industry from 1988 to 1998, serving many of the largest international real estate organizations in the U.S. and the world. Michael is a frequent writer on business topics and has authored two books. He can be reached at (415) 990-1844 or via email at mievans@msn.com.