10 Tips for Entrepreneurs Investing in Real Estate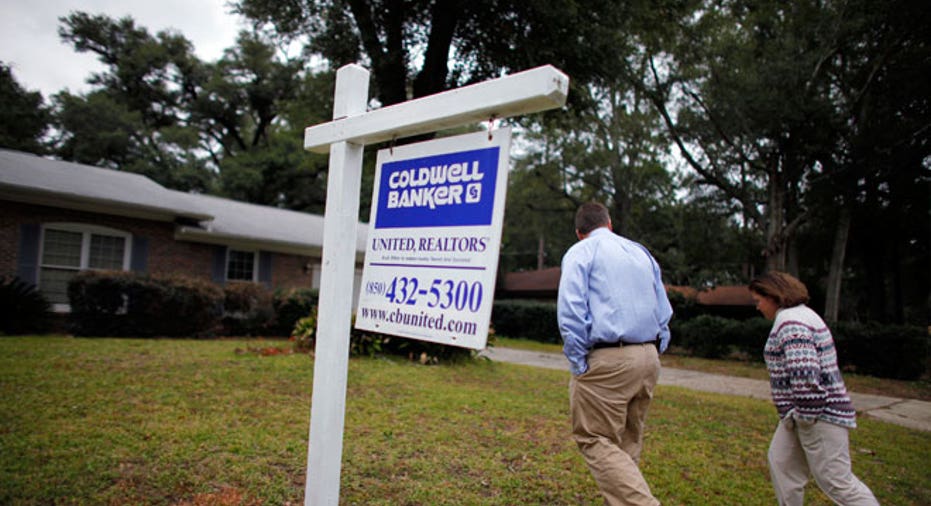 Ten entrepreneurs share advice for smartly investing in real estate:
No. 1: Consider Being a Lender
From Darrah Brustein of Finance Whiz Kids | Equitable Payments
Consider using your money as a loan to other real estate investors if you don't have the time or expertise to do it yourself. You'll generally get the property as collateral on the deal, so if it succeeds, you'll make a good profit. If it doesn't, you can generally sell the property for more than your investment. Get tapped into an investor network, and partner up with those who do it well.
No. 2: Think About Liquidity
From Ben Rubenstein of Yodle
Make sure you are aware of the cash flow implications. Real estate can come with significant down payments and potentially involves making multiple year bets. It's important to consider if the cash you would use could be invested elsewhere to get a faster return.
No. 3: Proceed With Caution
From Logan Lenz of Endagon
Real estate investing is very attractive to the passive investor standing outside the trenches. However, being a landlord can be stressful and overwhelming. If you have the time to invest in the type of real estate that will require ongoing management, proceed with caution. Just make sure you understand all that might be involved. If you can be a silent investor, you'll be better off.
No. 4: Understand the Market
From Josh Weiss of Bluegala
It is crucial to understand the market in which you are looking to invest. How are job prospects? Does the area rely on tourism? Are there weather factors to consider? It is essential to have a grasp on all these factors before investing.
No. 5: Consider Your Other Options
From Nanxi Liu of Enplug
Real estate investing can be extremely time-consuming if you are managing the properties yourself. Hiring someone trustworthy and effective can also be difficult. The first question I would ask is if you want to spend several thousand dollars in illiquid real estate investing rather than investing in a stock fund. On average, and over the long run, stocks have performed better than real estate.
No. 6: Partner With a General Contractor
From Kristopher Jones of ReferLocal.com 
I am a full-time technology entrepreneur, but I invest in eight to 10 residential properties each year. How do I do it? I've partnered with a seasoned general contractor. I put up the cash, and I split the profits 50/50 with the contractor when we flip.
No. 7: Consider Your Future Plans
From Thursday Bram of Hyper Modern Consulting 
Although it's possible to use management companies and other resources to manage your investments for you, most approaches to real estate investment require that you know the area in which you're buying property. If you aren't going to be living in that area (or at least spending a lot of time there), it's much harder to keep tabs on the local market, so consider other investment options.
No. 8: Be Prepared to Change
From Heather Lopes of EarlyShares
The JOBS Act Title II exemption for general solicitation is enabling real estate developers to accept investments from large groups of accredited investors. Once Title III takes effect, many real estate projects will be funded by crowdfunded investments. It's already happening abroad; a crowdfunding campaign funded BD Bacatá, a development that will be the tallest building in Colombia.
No. 9: Acquire Reserves First
From Chuck Cohn of Varsity Tutors 
Real estate can be highly illiquid. In the event that it takes far longer to sell your property than you expected, do you have adequate capital available to maintain the property and pay all associated taxes and fees? Savvy real estate investors have both capital reserves and access to credit lines in case they have to hold onto a property longer than expected.
No. 10: Get Involved in Your Market
From Andrew Fayad of eLearning Mind 
Perhaps one of the best reasons to enter real estate investing is if the product or service you sell ties well into real estate investing. Like any investment, you want to understand the market; it's hard to do if you're not actively involved in the day-to-day activity. Unless, of course, you have a friend or colleague you trust with your real estate investment.
The Young Entrepreneur Council (YEC) is an invite-only organization comprised of the world's most promising young entrepreneurs. In partnership with Citi, YEC recently launched StartupCollective, a free virtual mentorship program that helps millions of entrepreneurs start and grow businesses. Email your questions about best practices for starting up and/or managing a small business to smbs@foxbusiness.com.