10 Signs Your Employees Are Happy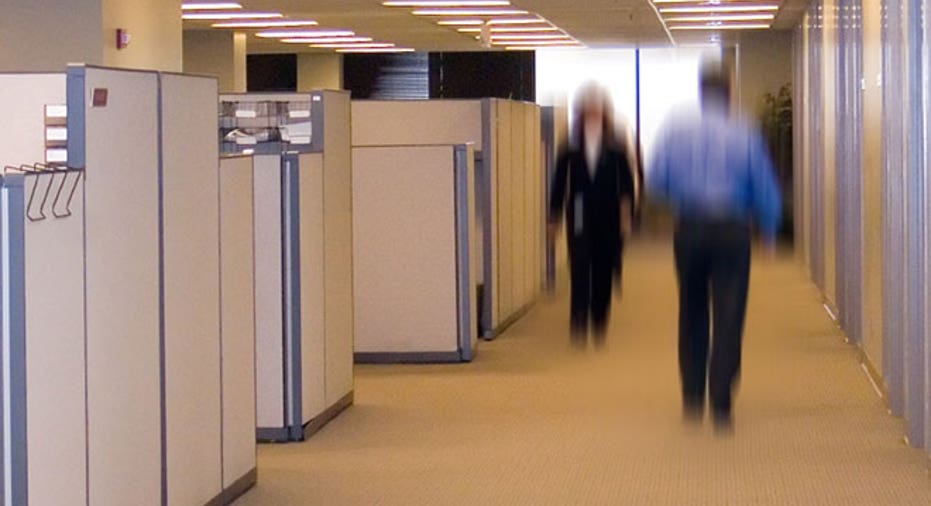 Your employees may say they're happy with their jobs. Are they really? You could be the friendliest, most understanding boss around, but your staff probably still holds reservations about telling you the whole truth. If you want to know whether or not an employee is truly happy at your company, look for these top 10 habits of happy employees.
1. Smiling
You've likely heard it hundreds of times. Real smiles include happy eyes. So when you're talking with your employees, observe their smiles, or lack thereof. Are they naturally showing happiness? Do their smiles reflect genuine joy? If so, their claims of happiness are probably genuine as well.
2. Customizing Their Positions
The perfect job is rarely attained; it's more often created. If your employees have the freedom and motivation to make their positions their own, that's a good sign that they're happy with the opportunity to work for you. They maximize their performance, their productivity, and their job satisfaction, displaying dedication to a long-term career at your company and happiness as your employees.
3. Showing Up to Work Early
Perhaps employees who show up early simply want to keep their jobs by avoiding being late. However, that doesn't tell the whole story. If you've been an employer for a while, you know that unhappy, unmotivated employees often couldn't care less about clocking in right on the dot or leaving five minutes late to finish a last-minute project. Take note of those who are happy to be at work for a few extra minutes.
4. Establishing Friendly Relationships with Co-Workers
If your company has 10 or more on-site employees, that team environment is definitely conducive to the formation of meaningful relationships. Of course, it's a personal decision to develop a personal relationship with anyone, and ultimately, a meaningful relationship is an investment. It only makes sense for employees to invest in meaningful relationships with co-workers if they are happy and intend to stay with your company for the long haul.
More AllBusiness.com:
The Top 25 Home-Based Business Ideas10 Websites Where You Should Have Your Company Profile Listed25 Frequently Asked Questions on Starting a Business50 Inspirational Quotes for Entrepreneurs and Start-Ups
5. Participating In After-Hours Work Events
If your company throws casual, voluntary work events after business hours, you're probably already paying attention to which employees show up and which don't. Give that some serious thought. What does it mean?
Employees who engage with co-workers after-hours and demonstrate general interest in the company are typically reflecting happiness with their jobs. Even if your staff members are great friends, employees don't always want to "see" work outside of work. Voluntarily "seeing" work is a fantastic sign that your employees are happy.
6. Conserving Company Resources
When employees are happy and truly invested in a company, it shows in their conscious effort to make the most of allotted budgets. Consider how often an employee asks for supplies. Are the lights turned off when a room is empty? Is coffee wasted? Are computers left on overnight, or are they consistently powered off at the end of the day?
7. Keeping a Clean Work Area
There's a big difference between being disorganized and being unclean. If your employee has an insanely disorganized desk with paper strewn EVERYWHERE, well, that's probably okay. Ideal? No. But it doesn't necessarily mean they're unhappy.
What does indicate unhappiness is uncleanliness. Cleanliness is a fundamental part of staying healthy, active, productive, and proud of our situations in life. Employees who voluntarily keep the workplace clean are likely happier in their positions than employees who don't.
8. Behaving Energetically
Unhappiness can drain a person's energy. Because work is a huge part of any employee's long-term daily routine, it's important to consider how unhappiness with the job could have an overall impact on their overall outlook on life. If a person is miserable for 40 hours every week, that depressed mood may very well lead to lethargy and reduced productivity.
9. Demonstrating an Optimistic Attitude
Do you want to find out which employees are optimistic and happy about your company's future? Hold a meeting. Ask for your employees' thoughts on the company's current activities. Listen for negativity and positivity. Employees who speak negatively may be reflecting unhappiness, but those who speak positively about the company's trajectory are more likely to be happy with their jobs. Optimism about the company's future can lift the spirits your employees, serving as a great indicator of job satisfaction.
10. Offering Solutions
Are your employees happy enough to invest their ideas in your company? Ideas are valuable, and they can be shared, or they can be kept secret. If your employees voluntarily take the time to think about the company's future, that's a gift in itself. But if they come up with an amazing idea for your business, they don't necessarily have to tell you about it. When they do, think about what that means. They're enjoying their work enough to improve your company's future — their own perceived future — happily!
Jayson DeMers is the founder & CEO of AudienceBloom, a Seattle-based content marketing & social media agency. Jayson graduated from the University of Washington in 2008 with a degree in Business Administration, and immediately entered the field of online marketing. Since then, he has become a contributor to Forbes, Huffington Post, Entrepreneur, and other major media publications. Jayson occasionally guest lectures for 400-level marketing classes at the University of Washington, and keynoted the 2013 "MarketingProfs University." He's a member of Entrepreneur.com's "Team Digital," which provides weekly marketing insight for entrepreneurs.