10% of drugs are bogus in developing countries, Americans at risk too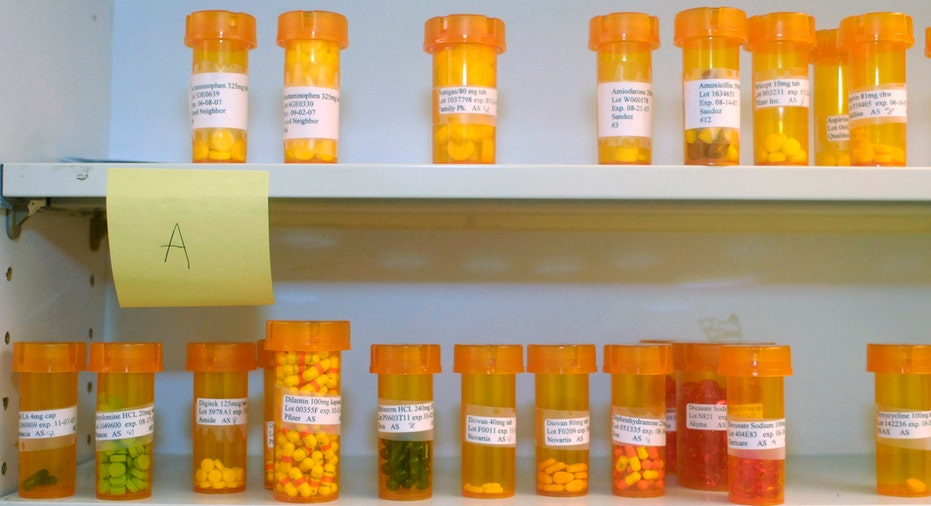 An estimated one in 10 drugs sold in low- and middle-income countries are fake or "substandard," causing tens of thousands of deaths, according a new report from the World Health Organization (WHO).
Since 2013, WHO said it has received 1,500 reports of bogus drug cases, with antimalarials and antibiotics being the most commonly reported. However, the problem extends to everything from cancer drugs to contraceptive pills.
"Many of these products, like antibiotics, are vital for people's survival and wellbeing," Mariangela Simao, WHO's assistant director-general for access to medicines, vaccines and pharmaceuticals, said. "Substandard or falsified medicines not only have a tragic impact on individual patients and their families, but also are a threat to antimicrobial resistance, adding to the worrying trend of medicines losing their power to treat."
The hardest hit regions include Africa (42%), Americas (21%) and Europe (21%), but Michael Deats, who led the study for WHO, told FOX Business that Americans are also at risk.
"All countries are at risk from substandard and falsified medical products," Deats said. "Consumers in the U.S. are more exposed to the risk from souring medicines from unregulated websites."
While the scale of the problem is hard to quantify precisely, WHO pooled analysis of 100 studies from 2007 to 2016, covering more than 48,000 samples, and found that 10.5% of drugs in developed countries were either fake or substandard.
Prior to 2013, there was no global reporting of this information but since then, WHO has trained more than 500 regulators from 141 countries to detect and respond to this issue.
"The bottom line is that this is a global problem," Simao added. "Countries need to assess the extent of the problem at home and cooperate regionally and globally to prevent the traffic of these products and improve detection and response."
According to Reuters, pharmaceutical sales in such countries are running at nearly $300 billion a year, which is generating around $30 billion for fake medicine manufacturers.
Deats said it's important for all customers to look for some sort of official certification when ordering any medication online as well as checking to see if there is a physical store location linked to the pharmacy's website.
Additionally, he adds that major pharmaceutical manufacturers need to step in and help curve the growing problem.
"[They] need to report any Substandard and Falsified medical products to the National Regulatory Authorities in which those products are found immediately and work with regulatory authorities to minimize the risks to patients," Deats said.