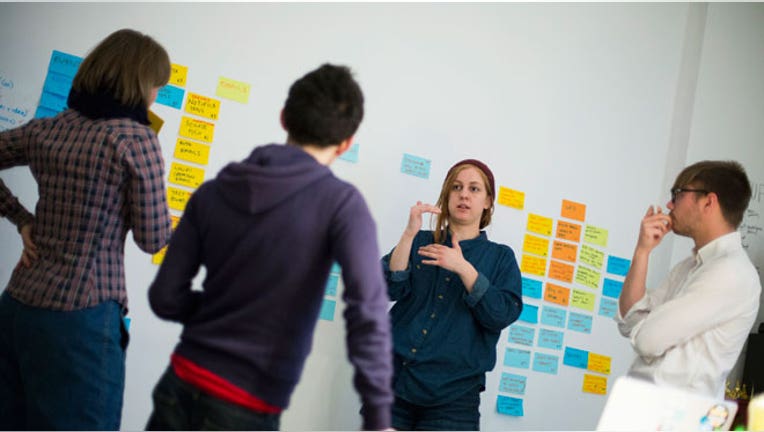 Ten entrepreneurs share the events that have actually helped them connect with new clients:
Events That Unify a Group
"Events that unify the group in a significant way are best, such as a conference that touches everyone in a personal way, an event that focuses on serving a higher cause or even a party that reinforces the group in a significant way. I've been to so-so events where I've collected a lot of business cards, but the ones where I've built the deepest connections have been the most profitable for me." -Liam Martin, Staff.com
Meetups
"Try to attend meetups of user groups for other noncompetitive products that your customers use. For example, many of our customers use Magento as their shopping cart. We attend Magento user meetups, and the room is full of great customer leads even though they aren't there to talk specifically about us." -Robert Moore, RJMetrics
Live Video Q&A Sessions
"We rely heavily on live Q&A video sessions, during which we can answer any questions our clients may have about their educational needs. Through these sessions, you can establish credibility and demonstrate your expertise, which ultimately yields clients. " -Chuck Cohn, Varsity Tutors
Out-of-Town Events
"I find that going to social events outside of your local area is better for acquiring new customers for two reasons: 1) There's the sparkle factor that you're from somewhere new and interesting. 2) There's the limiting factor that if they don't find out how to contact you now, they may never have the opportunity to see you again." -Elizabeth Saunders, Real Life E®
Local Contests
"Contests based on your product or service include multiple opportunities for handshakes and peer introductions. They are also perfect for networking with new people and winning customers. For example, if you do residential landscaping, hosting a garden or patio contest might serve you well. Or, if you groom dogs, a neighborhood dog show might help identify lovers of dog primping in your area." -Jay Wu, A Forever Recovery
Wine Tastings
"At a wine tasting, you are in a social setting with influential people. The conversation is initially around the wine, which makes it very casual and pleasant. It allows you to more naturally develop affinity, which is the real difference between just grabbing a business card and developing a meaningful relationship. " -Raoul Davis, Ascendant Group
Open Houses
"Scheduling an open house event at your place of business is a great way to acquire new customers. Just make sure that you and as much of your team as possible are in attendance. Advertise the event well in advance via all of your social media accounts." -Andrew Schrage, Money Crashers Personal Finance
Golf Tournaments
"There's no better way to knock down the social barriers than through friendly competition. In well-designed golf tournaments, you'll be paired up with different players each day in order to maximize your networking opportunities. Spending a day with a few like-minded individuals on the golf course usually opens up the topics of conversations and creates more business opportunities along the way. " -Logan Lenz, Endagon
Social Conversations
"If your business has conventions or events, you need to be a sponsor and at least attend as many as possible based on your budget. I find that going to one or two of the networking events at these conferences can be very beneficial. Party after and focus while you're there. Even more recently, I have found that joining the "social conversations" on LinkedIn and Facebook have been a great resource." -Adam DeGraide, Astonish
Events That Target Your Customers
"Most social events are not going to be conducive to getting new customers because they are not business events. Focus on establishing trusting relationships rather than acquiring customers. That being said, you should participate in social events that are target-rich with your customers. For example, if you are in an industry that targets property managers, join the association." -Nick Friedman, College Hunks Hauling Junk
The Young Entrepreneur Council (YEC) is an invite-only organization comprised of the world's most promising young entrepreneurs. In partnership with Citi, YEC recently launched StartupCollective, a free virtual mentorship program that helps millions of entrepreneurs start and grow businesses.