Irish pub owner who barred Colin Farrell as teen over 'outrageous' behavior says he's welcome now
Adrienne MacCarthy said he returned to the pub 12 years while shooting a movie and they had a 'laugh' about it
A pub owner in Cork, Ireland this week talked about her decision to ban Oscar-nominee Colin Farrell from her pub in the 1990s and what made her decide to lift it more than a decade later. 
Adrienne MacCarthy, who owns MacCarthy's Bar, told a local radio station she initially barred the 46-year-old old actor from her establishment when he was 19 and had just finished the Irish show "Ballykissangel," the Irish Mirror reported. 
 "It was 26 years ago, he was only 19, and he was new out of acting school, he had finished Ballykissangel, he had three months [here]," MacCarthy said. 
She added, "He had wild times and at 19 we're all wild and misbehave. But really after three months of it I just got a bit sick of it. He was outrageous, so I had enough and said, 'Right, that's it, you're out!'" 
COLIN FARRELL UNKNOWINGLY ASKS AUSTIN BUTLER FOR THE NUMBER OF HIS EX-GIRLFRIEND VANESSA HUDGENS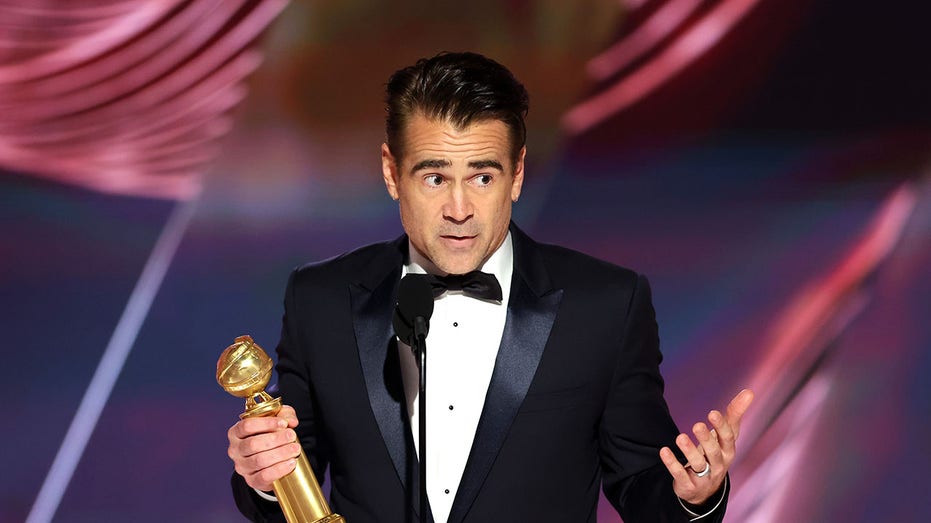 He returned to the bar more than a decade later to film the movie "Ondine."
"All was fine until 12 years later we heard when he was very famous and well-known, that he was coming back to make another film, so I was in a bit of a state about that," she admitted, saying he came back to the pub "to see if the bar was the same and if the pugs are still here."
She said the "Banshees of Inisherin" actor didn't really remember being barred from the pub, but we had a laugh about it."
NEW JERSEY SPAGHETTI RESTAURANT BANS CHILDREN UNDER 10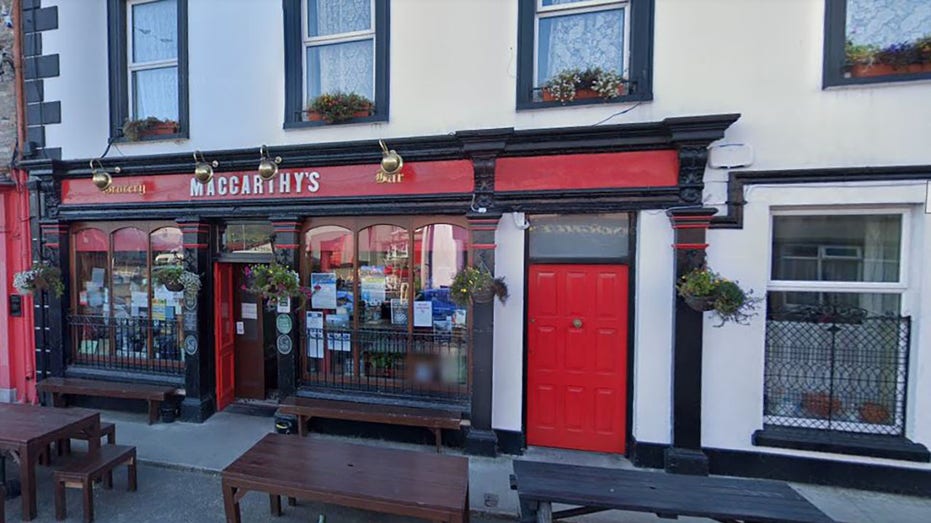 CLICK HERE TO SIGN UP FOR THE ENTERTAINMENT NEWSLETTER
"We understand each other now and have come to an agreement. He's just normal and down to earth," she added. 
The two have since become friends and the actor recently returned on a road trip with his 13-year-old son, the Mirror reported. 
The "Batman" actor was known as a hard partier in the days of his early fame but has been sober since he entered rehab in late 2005. 
CLICK HERE TO GET THE FOX NEWS APP
"Nowadays he's more interested in pilates, yoga and healthy living," MacCarthy sadid, adding, they're "proud of him no matter what."
Last month, Farrell received the Golden Globe for best actor for "The Banshees of Inisherin" and is nominated for an Academy Award.