'Harry Potter' wands, the largest known collection, to hit the auction block: 'Exceedingly rare'
Other key items from the auction include John Travolta's 'Saturday Night Fever' suit, Harrison Ford's 'Indiana Jones' machete and rare Marilyn Monroe images
Aspiring wizards can now own a piece of movie history.
On Friday, Turner Classic Movies (TCM) and Julien's Auctions announced they were teaming up again for a new auction titled "Hollywood: Classic and Contemporary," which will feature the largest collection of wands from the "Harry Potter" film franchise.
The sale aims to highlight "over 100 years of pop culture history."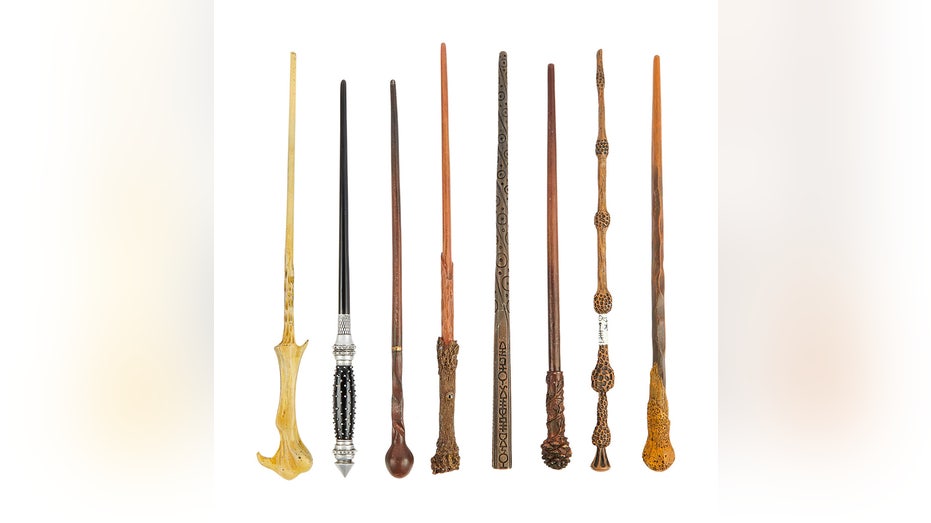 "Never before has such a wide assortment of 'Harry Potter' movie prop wands used in the films been offered in one auction event," Martin Nolan, founder and executive director of Julien's Auctions, told FOX Business.
"This rare opportunity is a part of TCM's mission to celebrate 100+ years of Hollywood magic made possible by their sister studio, Warner Bros," he shared. "The wands will also be on exhibit at the historical Hollywood Roosevelt Hotel at Club TCM during the TCM Classic Film Festival from April 13th to the 16th."
Nolan said that for years, props from the magic-themed films, particularly the wands, have been sought after by new collectors and longtime fans alike.
RARE 'HOLY GRAIL' HARRY POTTER BOOK COULD BE WORTH $65G AFTER IT WAS FOUND 'SITTING ON A SHELF'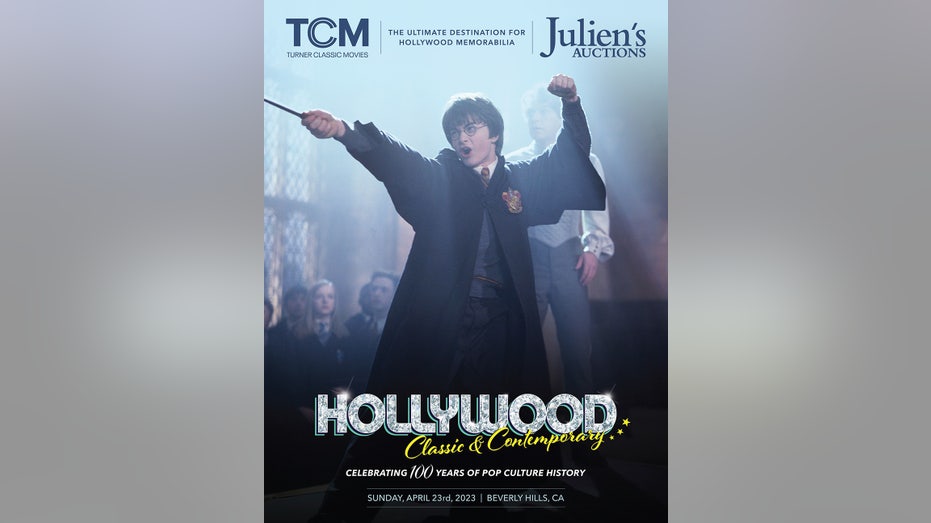 "There is a huge demand for original props from the 'Harry Potter' film franchise because it is a fantasy movie series that a new generation of collectors have grown up with for over two decades," Nolan shared. "It attracts fans of all ages. [The films] have become a modern classic franchise that has stood the test of time."
"Props and costumes from the film are exceedingly rare, so we expect a lot of interest in these special artifacts," Nolan added.
One of the wands being highlighted is an original Elder Wand prop from 2007's "Harry Potter and the Order of the Phoenix," which was used by Michael Gambon as Professor Albus Dumbledore. According to the California-based auction house, the Elder Wand is "perhaps the most famous and most powerful wand in the entire 'Harry Potter' series." It has an estimated sale of $6,000 to $8,000.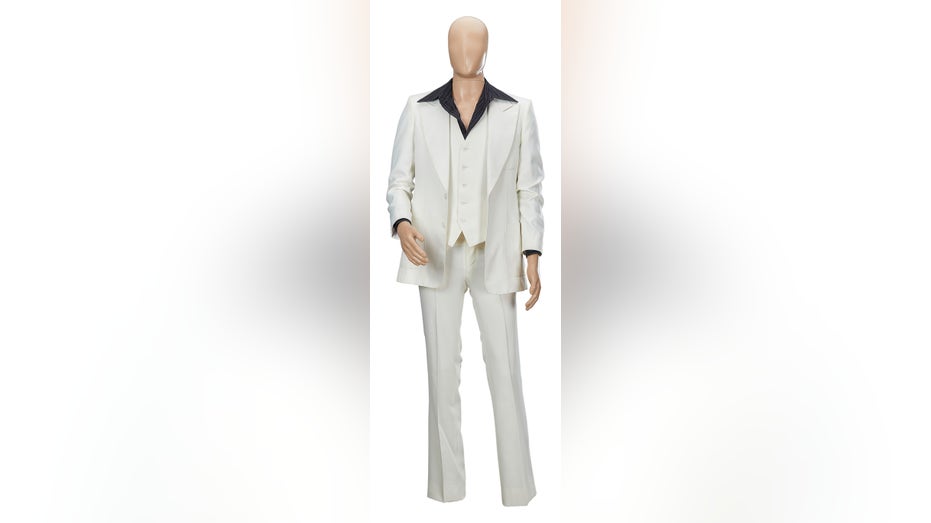 Also being offered is an original wand used by Daniel Radcliffe in his iconic role as the beloved wizard in 2009's "Harry Potter and the Half-Blood Prince." The prop is seen throughout the film, particularly in the washroom duel between Harry and Draco Malfoy, played by Tom Felton, and as Death Eaters and Professor Snape, played by Alan Rickman, are escaping Hogwarts after the killing of Professor Dumbledore. The wand has an estimated sale of $8,000 to $10,000.
Other magical props hitting the auction block include Ralph Fiennes' "Voldemort" Wand from 2005's "Harry Potter and the Goblet of Fire" ($7,000-$9,000), as well as Rupert Grint's "Ron Weasley" wand from "Harry Potter and the Order of the Phoenix" ($3,000-$5,000), among others.
However, muggles need not fret. The auction promises to have a vast collection of rare movie memorabilia that dates to Hollywood's golden era.
CLICK HERE TO READ MORE ON FOX BUSINESS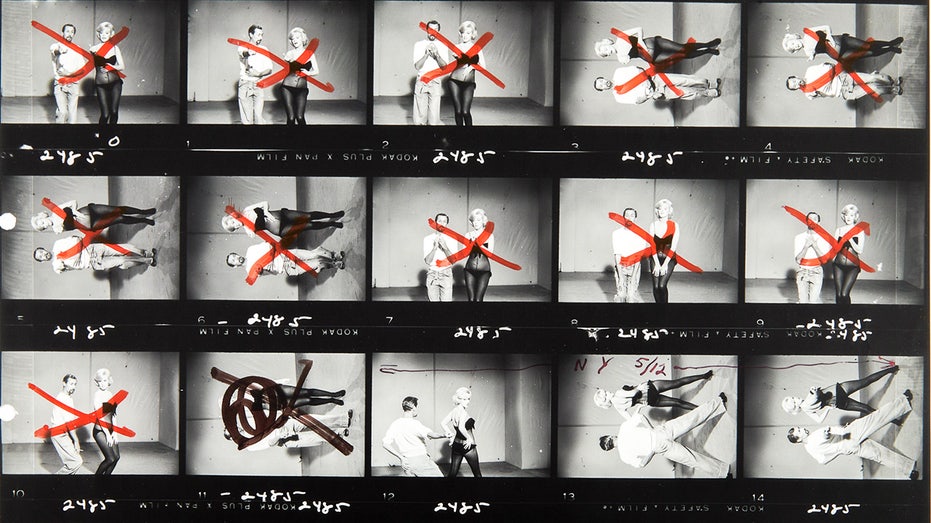 The centerpiece of the event is the custom-made white suit worn by John Travolta in his Academy Award-nominated role as Tony Manero in 1977's "Saturday Night Fever" ($100,000-$200,000). In 2010, the Library of Congress selected the film as being deemed "culturally, historically or aesthetically significant." It went on to be preserved and archived in the U.S. National Film Registry.
Other key items include an original steel machete used by Harrison Ford in 1984's "Indiana Jones and the Temple of Doom" ($100,000-$200,000) and a collection of 25 original contact sheets from 1960's "Let's Make Love," which includes personal edits made by Marilyn Monroe ($1,000-$2,000 each). The contact sheets feature never-before-seen images of the actress.
There is also the original Warren Beatty canary yellow trench coat and felted fur fedora hat from 1990's "Dick Tracy," as well as other sought-after pieces from the "Star Wars" film franchise.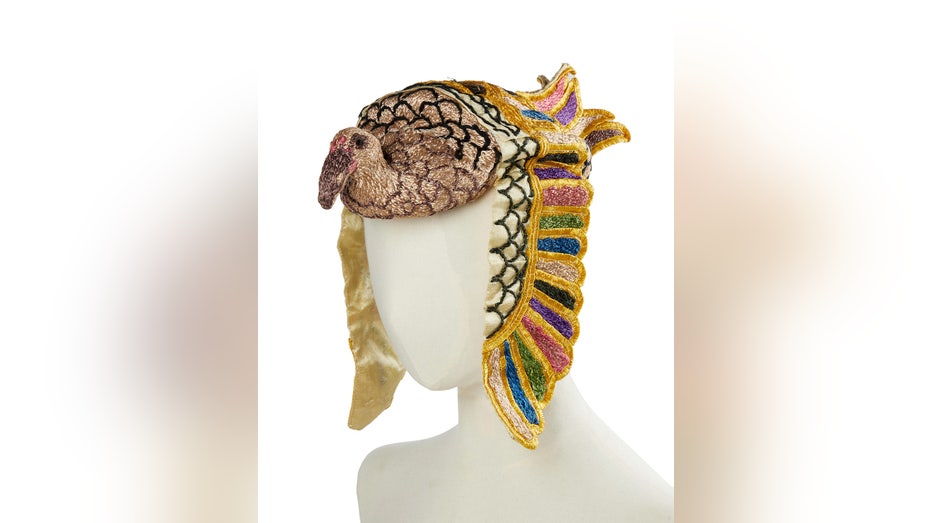 GET FOX BUSINESS ON THE GO BY CLICKING HERE
Classic movie buffs will also get a chance to snag some rare memorabilia. The auction house noted that Charlie Chaplin's bamboo cane, Theda Bara's original coronation headdress from 1917's "Cleopatra," an original Elizabeth Taylor bodysuit and a book signed by Judy Garland are among the numerous items that will also be part of the sale. The two-day auction kicks off on April 22 both at Julien's Auctions and online.
This is not the first time "Harry Potter" sparked interest among collectors recently.
In 2022, the first edition copy of "Harry Potter and the Philosopher's Stone," signed by author J.K. Rowling, went up for private sale at Christie's in London. It was one of 500 hardback copies from the initial print in 1997.