Comedian Jeff Ross roasts 'American legend' in 2023 Super Bowl commercial
Comedian Jeff Ross is known as the 'Roastmaster General'
After taking a hiatus, comedian Jeff Ross is back to roast Mr. Peanut for Planters' 2023 Super Bowl ad.
Fans can expect well-thought-out jokes for Mr. Peanut on the day of Super Bowl LVII. Ross revealed to Fox News Digital he prepared for this roast the way he would for any other celebrity.
"I immediately started reading all the research I could find on Mr. Peanut," the comedian revealed. "I went to his Wikipedia. I went to the Planters site. I watched all his older Super Bowl commercials. I had some conversations with him and learned everything I could so that I could roast him as an expert, not just as a fan of his peanuts, but also somebody who I admire."
SUPER BOWL 2023: WHAT TO KNOW ABOUT THE GAME
"Mr. Peanut is an American legend," he added. "He got us through the Great Depression. He is a cheap snack during tough times, and I wanted to honor him in the best way I could with well-crafted roast jokes."
Ross also told Fox News Digital how he planned out his jokes for this historical event.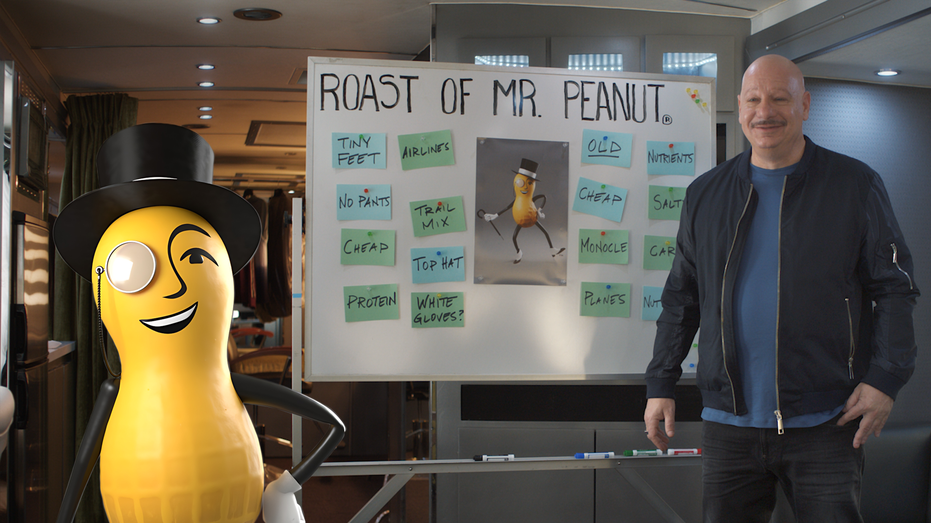 "When you roast someone like Mr. Peanut, who's been around 106 years, I think the best way to do it is backhanded compliments," Ross explained. "You don't want it to be mean spirited. You want it to kind of, you know, make them feel good. He's 106 years old, almost old enough to run for Congress, I guess.
"I wanted it to feel like the jokes were the kind of thing where him, his family and his friends could repeat them after the roast," he added. "I didn't want them to feel hurt by the jokes but lifted up by the jokes."
GET FOX BUSINESS ON THE GO BY CLICKING HERE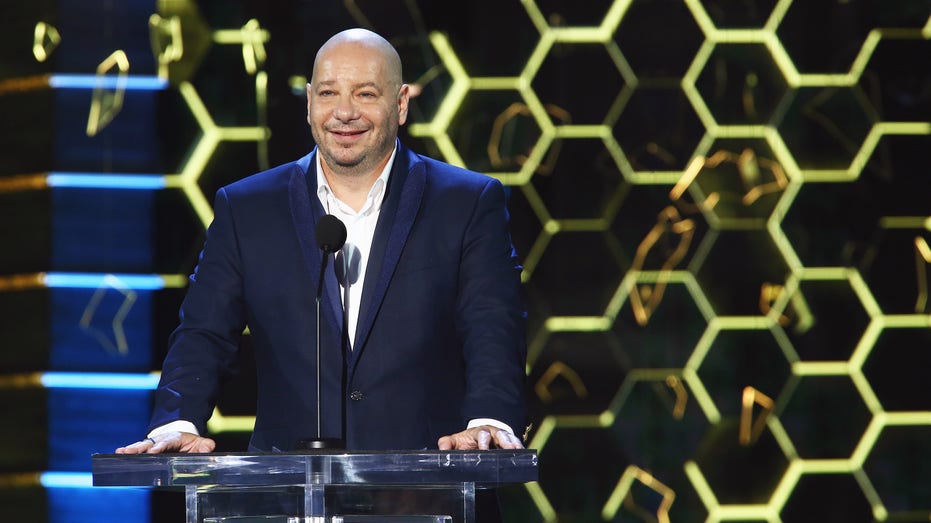 Ross is best known as the "Roastmaster General." Throughout his career, he has made countless appearances at celebrity roasts at the New York Friars Club. Ross also starred on "Comedy Central Roasts," taking on celebrities like Bruce Willis, Alec Baldwin and Justin Bieber.
CLICK HERE TO READ MORE ON FOX BUSINESS
The stand-up comedian also appeared on Netflix's "Historical Roasts" in which he and others told jokes about major historical figures.
The Philadelphia Eagles and the Kansas City Chiefs will battle for the Super Bowl LVII title Feb. 12 after winning their conference title games Sunday.
Chris Stapleton will perform the national anthem while Rihanna will headline the halftime show.