Yellen says Treasury will take additional 'extraordinary measures' on debt limit
Debt ceiling showdown in Congress prompts Treasury to take additional 'extraordinary' measures
Treasury Secretary Janet Yellen told Congress on Tuesday that her department is taking an additional emergency step to avoid breaching the federal debt limit.
In a letter addressed to House Speaker Kevin McCarthy, Yellen said that Treasury is suspending the full investment of a federal retirement program so that the government can continue to pay its bills. 
The debt ceiling, which is currently around $31.4 trillion, is the legal limit on the total amount of debt that the federal government can borrow on behalf of the public, including Social Security and Medicare benefits, military salaries and tax refunds.
US NATIONAL DEBT ON PACE TO BE 225% OF GDP BY 2050, PENN WHARTON SAYS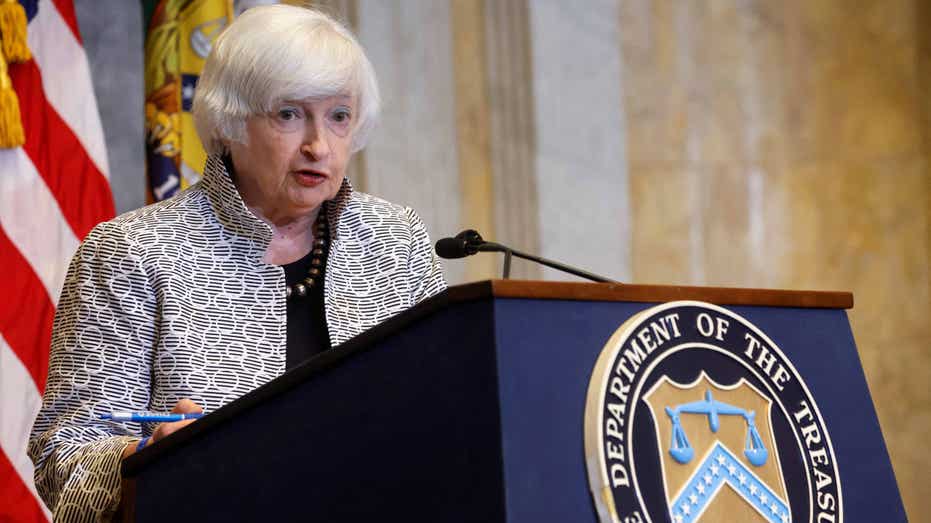 The U.S. government bumped up against that limit last Thursday, prompting the Treasury Department to initiate a series of actions that are known as "extraordinary" measures and are intended to stave off a default. Yellen did not provide any further clarity on how long the measures can be used to avoid the Treasury running out of cash; earlier this month, she projected the measures will keep the government funded until at least early June. 
She again urged Congress to raise the debt ceiling. 
"I respectfully urge Congress to act promptly to protect the full faith and credit of the United States," Yellen wrote in the letter.
LOOMING DEBT CEILING SHOWDOWN RISKS TRIGGERING 'SELF-INFLICTED' RECESSION FOR US ECONOMY
Lawmakers are engaged in a fierce debate over lifting the debt limit, with House Republicans calling for unspecified spending cuts before they agree to legislation to raise it. Democrats, who control the Senate and the White House, have rejected those demands.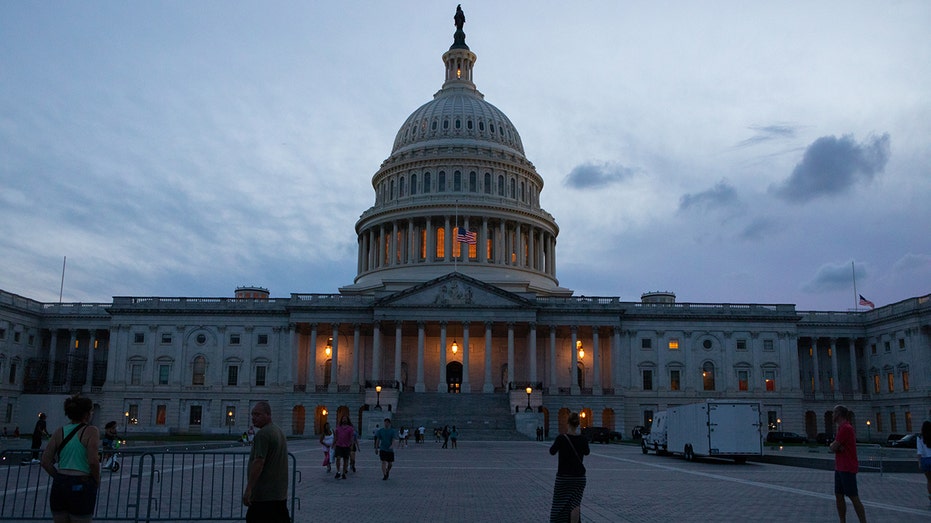 "Like the president has said many times, raising the debt ceiling is not a negotiation; it is an obligation of this country and its leaders to avoid economic chaos," White House press secretary Karine Jean-Pierre said in a statement last week. "Congress has always done it, and the president expects them to do their duty once again. That is not negotiable."
Congress last voted in December 2021 to lift the debt ceiling.
GET FOX BUSINESS ON THE GO BY CLICKING HERE
If the U.S. failed to raise or suspend the debt limit, it would eventually have to temporarily default on some of its obligations, which could have serious negative economic implications. Interest rates would likely spike, and demand for Treasurys would drop; even the threat of default can cause borrowing costs to increase, according to the Committee for a Responsible Federal Budget.
While the U.S. has never defaulted on its debt before, it came close in 2011, when House Republicans refused to pass a debt-ceiling increase, prompting rating agency Standard and Poor's to downgrade the U.S. debt rating one notch.